Last Updated on July 13, 2023 by Eric
As we sail into the heart of summer, the offshore waters near Cape Canaveral are bursting with activity. A balmy tropical paradise, these waters are teeming with an incredible variety of fish species that are sure to make any angler's heart beat a little faster. From battling the awe-inspiring Wahoo to stalking the elusive Sailfish, the season for deep-sea fishing in Orlando is in full swing. So let's dive in and find out what's biting right now!
A Bounty of Billfish
One of the most exhilarating experiences for any deep-sea angler is the thrill of catching a billfish. These large, agile creatures are known for their spectacular leaps and hard fights, making them a prized catch for many fishermen.

The Acrobatic Sailfish
Arguably the star of the show, the Sailfish is at its peak in the Cape Canaveral waters during July. Known for their distinctive dorsal fin or "sail," these magnificent creatures are among the fastest fish but are also renowned for their jumps and flips when hooked.
The Powerful Marlin
While Blue Marlin is usually more abundant earlier in the year, a fair number of White Marlin are usually active during July. Their strength and endurance make them a challenging but rewarding catch. Get ready for a vigorous battle that will test both your patience and your skill!
The Pursuit of Tuna
When discussing offshore fishing, it's impossible to overlook the Tuna family. These streamlined and powerful swimmers are a fantastic target for deep-sea fishing excursions.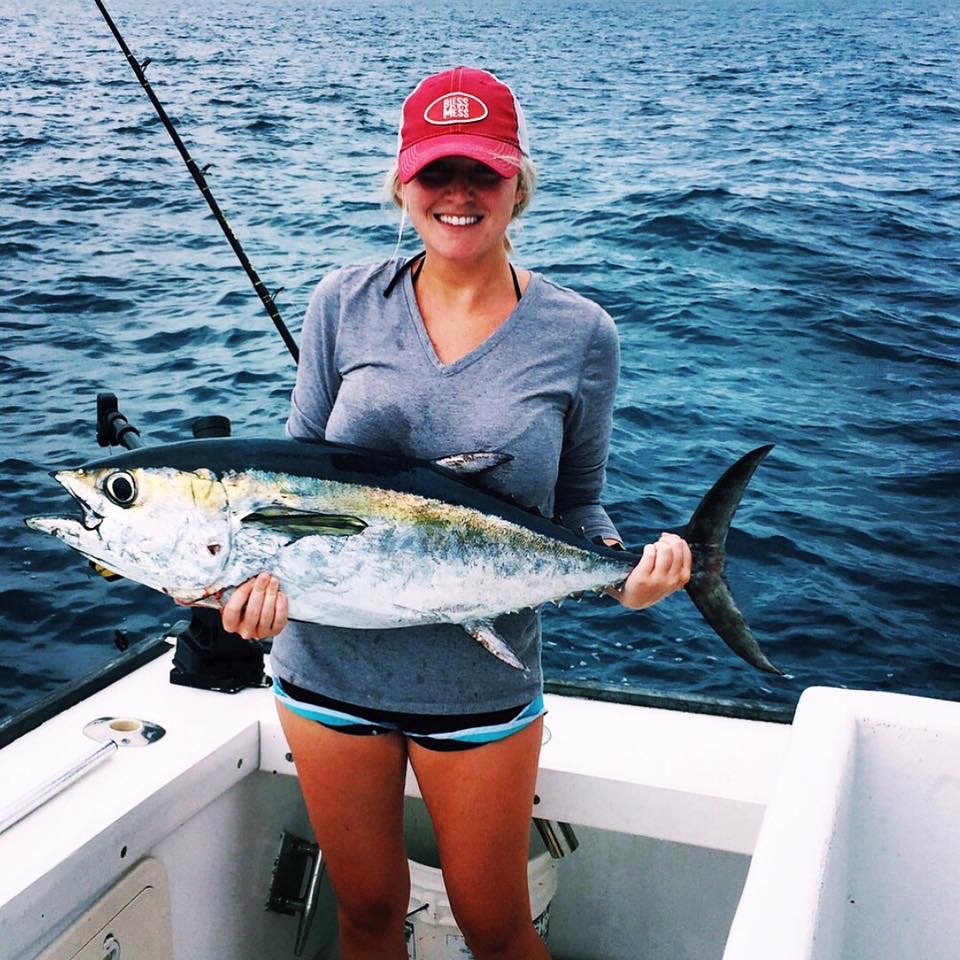 Yellowfin Tuna
Renowned for their speed and strength, Yellowfin Tuna make for a memorable catch. July is a prime time for Yellowfin in Cape Canaveral waters, with their numbers peaking during this warm period.
Blackfin Tuna
Despite being smaller than their Yellowfin counterparts, Blackfin Tuna should not be underestimated. Their scrappy fight and delicious flavor make them a popular target for many deep-sea fishermen in July.
Wahoo and Dolphin (Mahi Mahi)
Fast and Furious Wahoo
As we reach midsummer, we're entering prime Wahoo season. These torpedo-shaped creatures are among the fastest fish in the ocean. Catching one requires skill and a bit of luck. Their lightning-quick moves and hard strikes are sure to give you an adrenaline rush you won't forget anytime soon.
Dazzling Dolphin (Mahi Mahi)
Not to be confused with the marine mammal, the Dolphin, or Mahi Mahi, is a delight to catch with its vibrant colors and energetic fight. They're in abundance in July, adding a dash of color to your deep-sea fishing adventure.
King Mackerel and Amberjack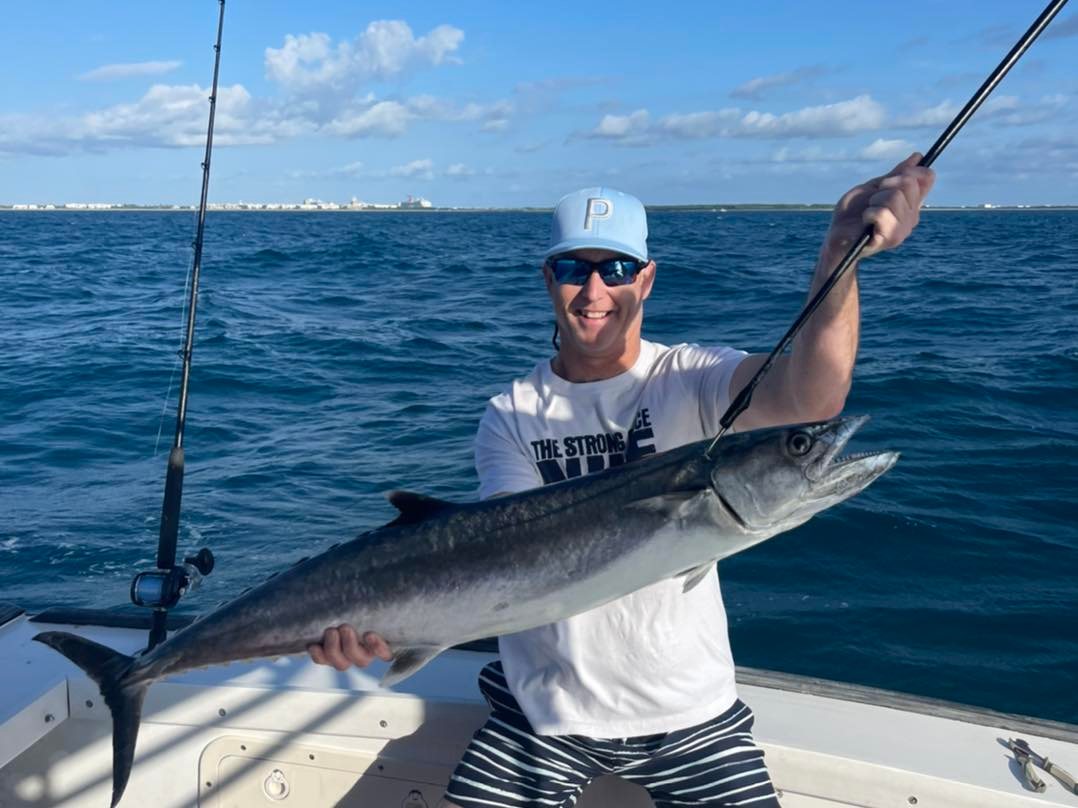 King Mackerel: The Summer King
King Mackerel are a hot target in the summer months, earning them the nickname "Summer Kings." They're a prevalent species near Cape Canaveral during July. Expect a hard fight and a high-speed chase when you hook one of these!
Amberjack: The Reef Don
Strong and stubborn, the Greater Amberjack is another excellent sport fish to catch. Often found near reefs and wrecks, these muscle-bound bruisers put up an impressive fight, making them a favorite among seasoned anglers.
Canaveral Kings: Your Ultimate Fishing Adventure
So, are you ready to cast your line into the vibrant waters of Cape Canaveral? With our fleet of fully equipped charter boats, Canaveral Kings provides the ultimate offshore fishing adventure. Our experienced crew knows exactly where to find these incredible species, ensuring you have an unforgettable experience on the water. So why wait? Dive into the excitement of Orlando deep sea fishing. Book your trip today with Canaveral Kings!