Last Updated on September 21, 2023 by Eric
Are you an angler looking for a great fishing experience near Orlando, Florida? If so, you'll want to check out the offshore fishing opportunities in Port Canaveral. With its abundant marine life and miles of beautiful coastline, Port Canaveral is one of the best spots in Florida for offshore fishing.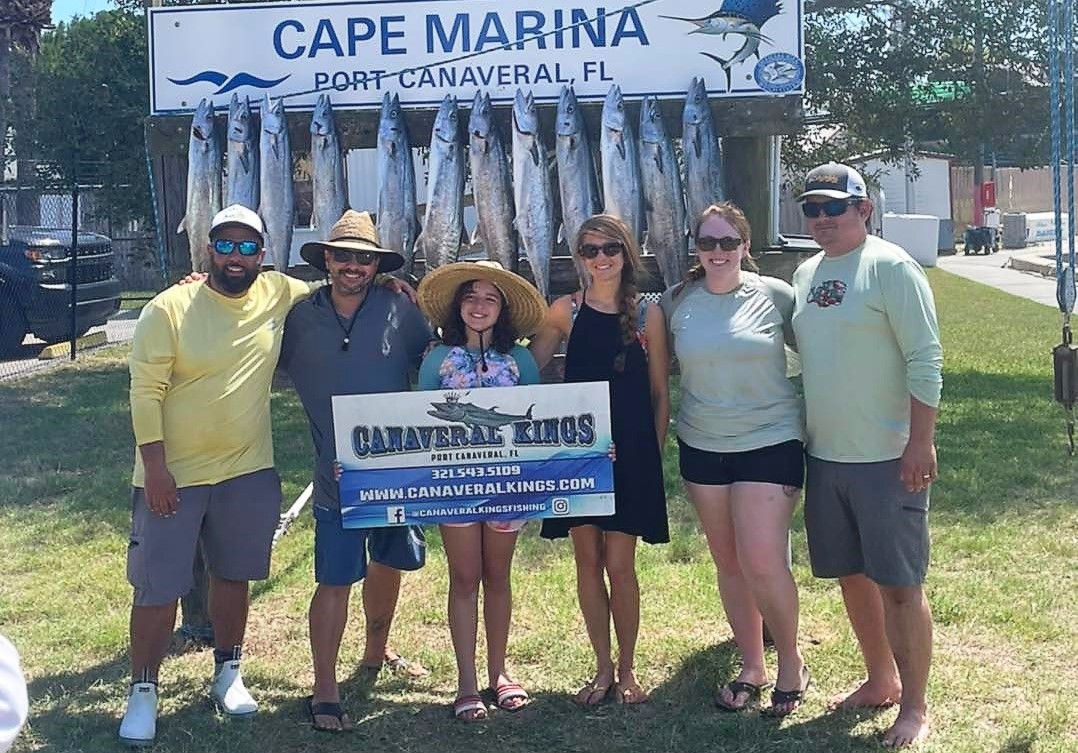 Offshore Fishing Charters Within 1 Hour of Orlando
Orlando, Florida, the city of magic. Known globally for its theme parks and attractions, the region offers an unexpected treasure not found within the city limits – a deep-sea fishing experience like no other in Port Canaveral.
If you're looking for an exciting and unique way to spend a day in Florida, look no further than offshore fishing in Port Canaveral. Just an hour's drive from the hustle and bustle of Orlando's tourist attractions, you'll find coastal waters brimming with Florida's most popular offshore species.
You'll be able to fish for a variety of species, including mahi mahi, tuna, sharks, and more. And when you're done for the day, you can enjoy the fresh catch at one of the delicious seafood restaurants in Port Canaveral.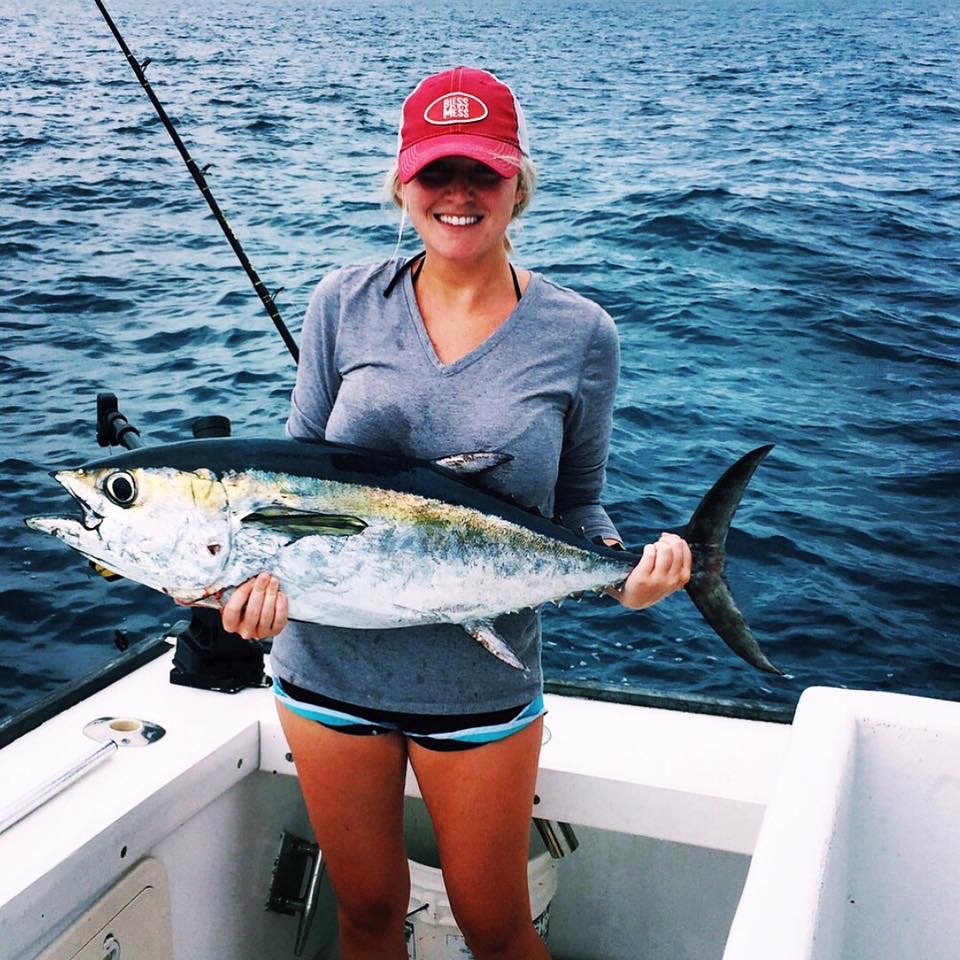 History of Port Canaveral Fishing
Port Canaveral's fishing history dates back centuries. Native American tribes originally populated its shores, relying heavily on the abundant fish and seafood as staple food sources. Over the years, with the arrival of settlers and the development of Florida's east coast, Port Canaveral emerged as a pivotal hub for offshore fishing. By the 20th century, it had solidified its reputation among both local and international anglers, drawing enthusiasts from all over to experience the epic year-round fishing that exists here.
Fishing Is Year-Round
You can target big fish all year long, so there's never a bad time to go. Whether you're an experienced angler or just getting started, you're sure to have a great time.
The Captains at Port Canaveral are experts in targeting the big fish that call the waters around the port home. They'll teach you everything you need to know to catch these impressive fish. And when you do, you'll be able to boast about your catch to all your friends back home.
What Can You Catch?
There are a variety of fish that can be caught in the waters off the coast, including red snapper, grouper, tuna, and mahi mahi.
Mahi Mahi: Recognized by its brilliant green, blue, and yellow hues, this fish is not only a visual treat but also a culinary delight.
Tuna: These powerful swimmers are a challenge to catch, making them a favorite among sport fishermen. Their sheer strength and speed can test any angler's skills.
Sharks: The apex predators of the ocean, sharks offer an exhilarating fishing experience. With several species in these waters, every catch is a story worth telling.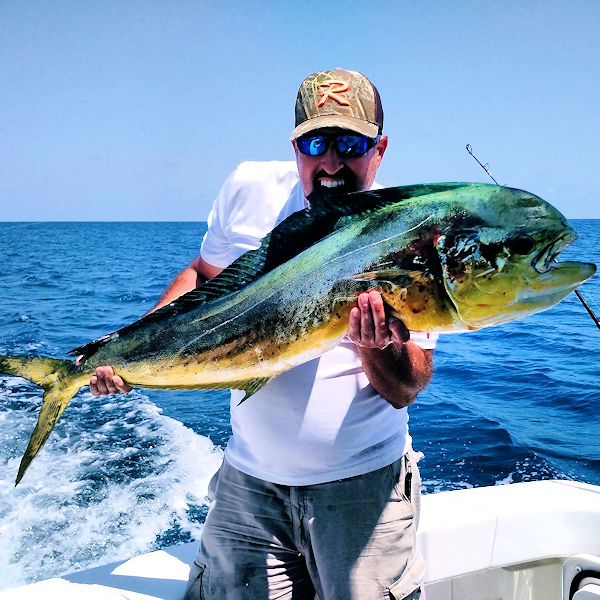 Offshore fishing in Port Canaveral is not just about casting a line and waiting. It's an adrenaline-packed adventure. Whether you're trolling the surface for fast-moving predators or bottom fishing in the deeper parts of the ocean, every experience is unique.
Trolling
This method involves dragging lures behind the boat, enticing pelagic fish like mahi-mahi and kingfish. Watching these fish leap out of the water, chasing the bait, is unparalleled.
Bottom Fishing
Here, anglers drop their lines to the ocean floor, targeting species that dwell in the depths, such as grouper and snapper. The anticipation and excitement of feeling that tug on the line from the unknown deep below is an experience to remember: hard pulls and non-stop action as you fish underwater structures such as reefs or wrecks.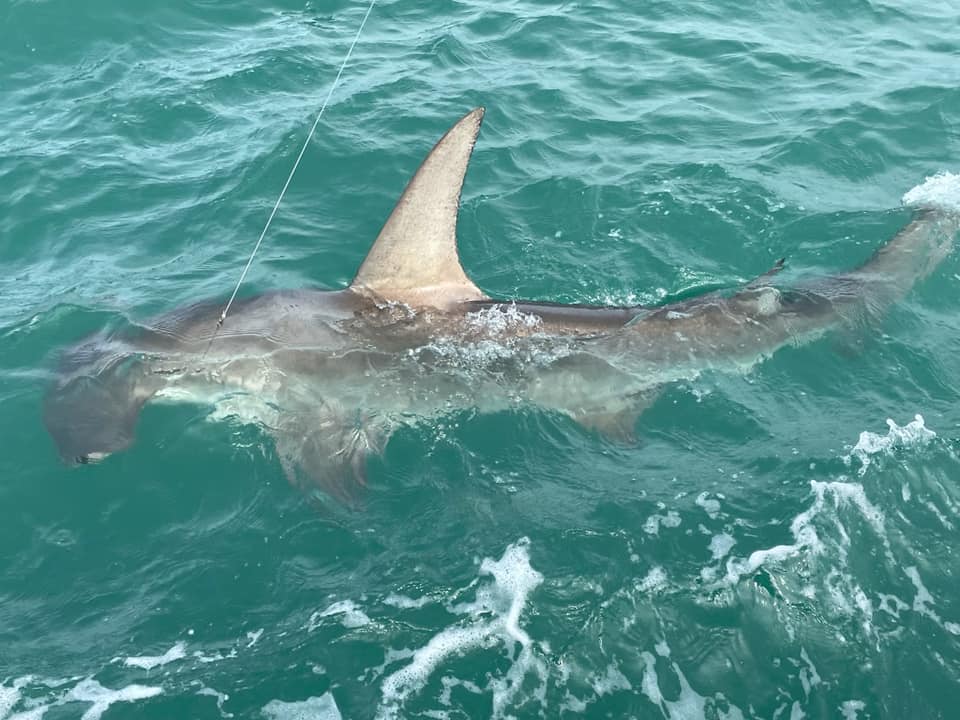 Beyond Fishing in Port Canaveral
For those accompanying anglers but not keen on fishing, Port Canaveral has plenty to offer. From the Exploration Tower, offering panoramic views, to the numerous seafood restaurants serving fresh catches, there's something for everyone. Not to mention, the pristine beaches are perfect for a day of relaxation.
Fish With Canaveral Kings
Canaveral Kings is the perfect choice for your next sportfishing charter. We are based out of Port Canaveral, Florida, adjacent to Cocoa Beach and only 45 minutes from Orlando. Our trips can be customized to fit anglers of all skill levels and ages. We offer a wide variety of offshore fishing options, so whether you're looking to reel in a trophy fish or just enjoy a day on the water, we have you covered.
Our fleet of boats is captained by experienced and seasoned guides who know the waters like the back of their hand. They will make sure you are safe, catch fish, and have a great time on every fishing charter you take with us. And if you're new to fishing, don't worry – our team will be more than happy to teach you the ropes.
If you're new to deep-sea fishing, here are some pointers to ensure a smooth sail:
Dress Appropriately: Wear light, breathable clothes and non-slip shoes. A hat and sunglasses are essential.
Stay Hydrated: The sun can be intense, so keep drinking water.
Listen to the Captain: They have years of experience and know the waters well. Following their instructions can be the difference between a good and a great day on the water.
Be Patient: Fishing is as much about patience as it is about skill.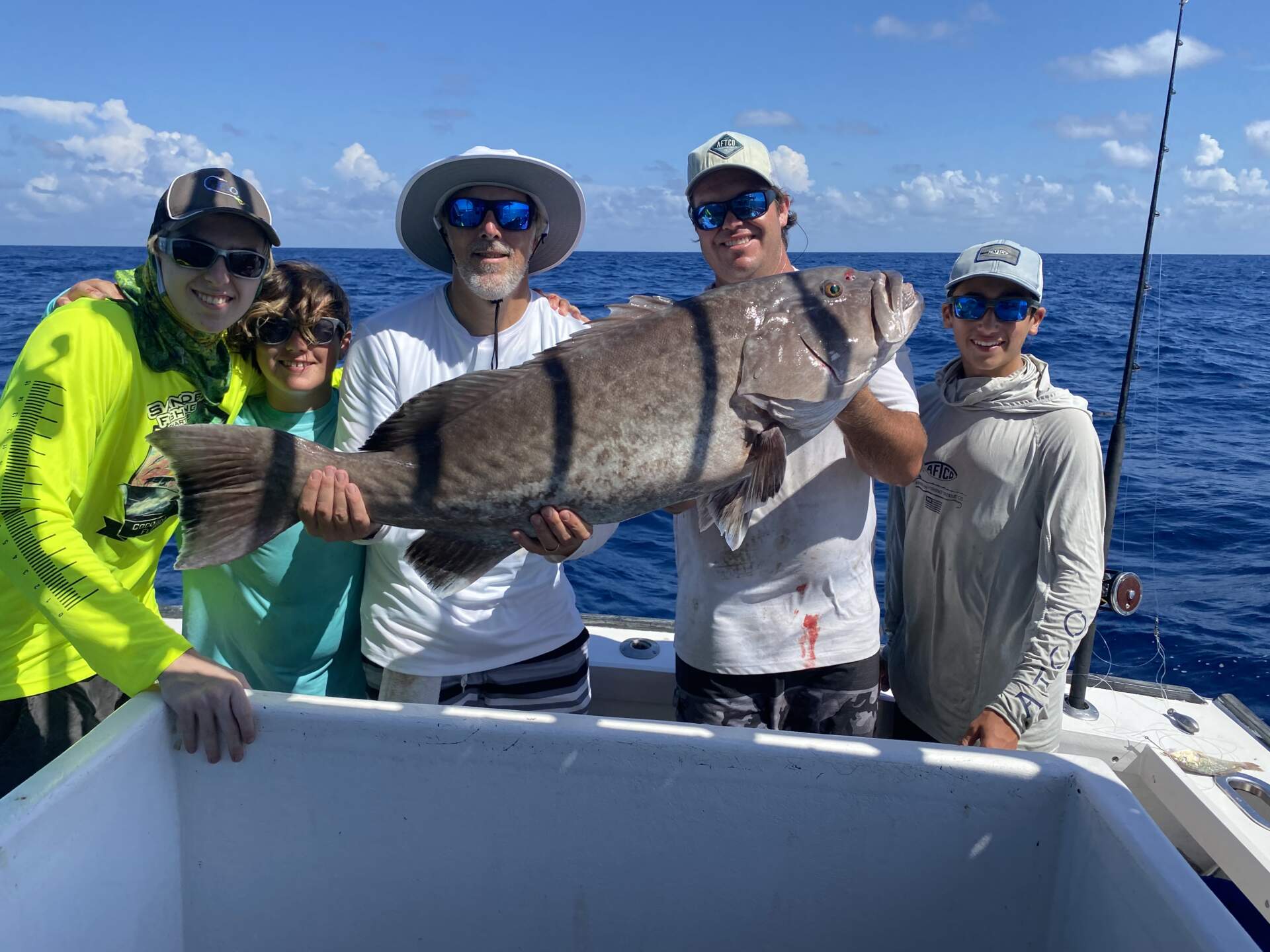 Choosing Canaveral Kings for your fishing adventure is choosing expertise, passion, and a memorable experience. But don't just take our word for it.
"This entire experience was PERFECT! Joey handled our booking, held date while we confirmed everyone's availability and went above and beyond answering questions. Zach and Jake on the day of the trip we're ready to go upon our arrival, had excellent knowledge, were conversational and helpful. They ensured we had an excellent trip! Safe and fun and a load of fish to show for their knowledge. Will definitely be returning for another trip with them." – Patricia T.
"Canaveral Kings rock! Clean. Friendly. Best bang for your buck. Captain Zach paid attention to all the details! He made sure my handicap parents were well taken care of and my autistic son felt welcome and safe! I would suggest the early trip in this heat but the sea did not disappoint. We caught a 22 pound King Mackerel, a Spinner Shark, and fought a 33 pound Jack for 45 minutes before pulling him up. With the help of Captain Zach we were able to wrangle it in, but it was tough. In our short 4 hour Shark excursion we experienced it all and wanted more!

We had an exciting day and looking forward to booking again with Canaveral Kings in Port Canaveral, Florida.

Thanks Captain Zach for the experience and Captain Joey for explaining everything to us and setting our fears at ease.

PSA- book directly with Canaveral Kings. Don't use the third party website, they keep a portion of the money. Highly suggest once you find them on the third party website, you look up their phone number (it won't let me post it here) and call Joey directly to book!! Enjoy!" – Jamie M.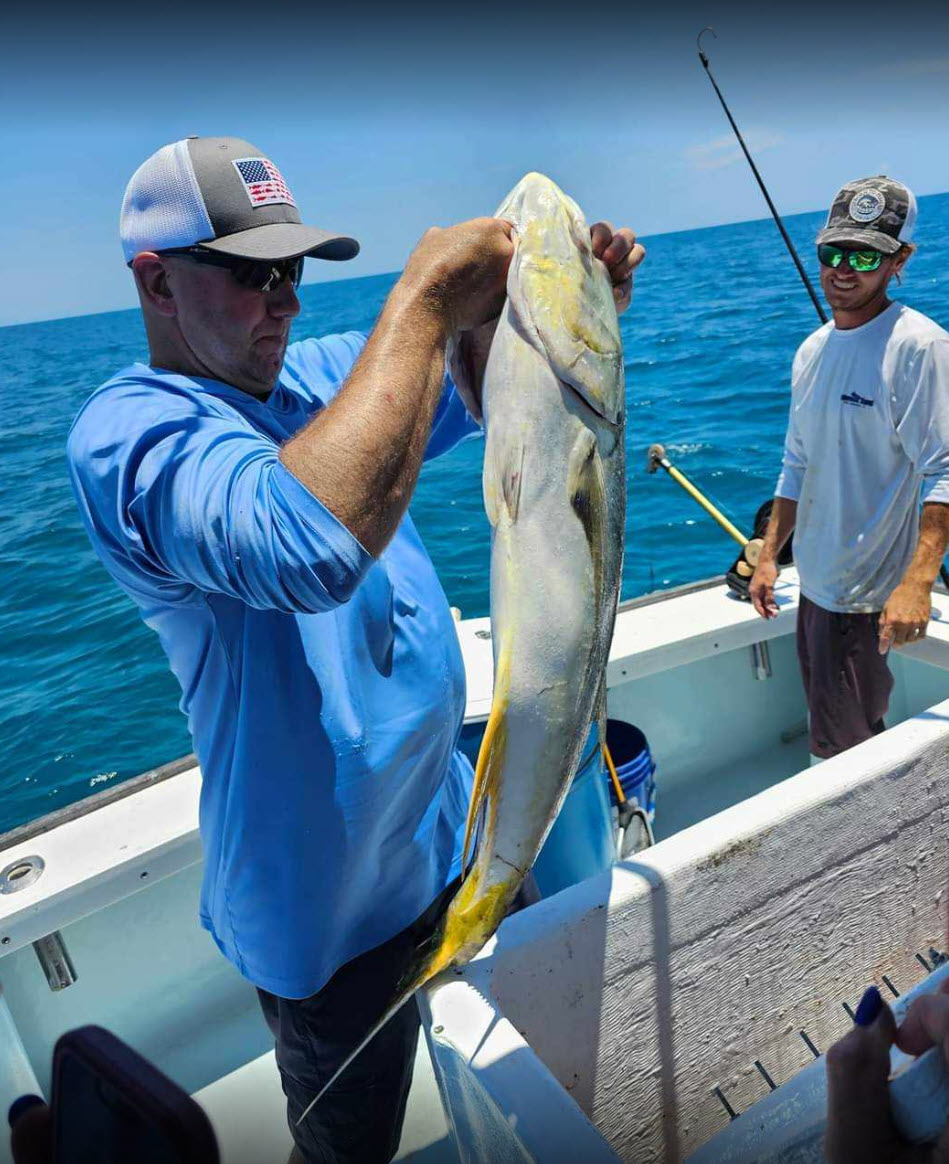 While Orlando's theme parks are a magnet for visitors, the deep-sea fishing experience at Port Canaveral is an equally compelling attraction. With a rich history, diverse marine life, and the exceptional services of Canaveral Kings, it's an adventure waiting to be explored.
Dive into the deep-blue waters of Port Canaveral and reel in memories for a lifetime.
Book your trip with Canaveral Kings today and experience the best offshore fishing near Orlando.
See Availability and Make Reservations