Last Updated on July 12, 2022 by Eric
If you're looking to add a little excitement to your vacation, consider booking an offshore fishing charter in Port Canaveral.
Popular Fish Species
You can expect to catch a variety of fish, including tuna, mahi-mahi, wahoo, and kingfish. Charters depart from the port daily, so there's no shortage of opportunities to get hooked on some prime fishing action.
Tuna
When it comes to tuna, several different types can be caught out of Port Canaveral. The most common are Yellowfin and Bluefin, but you might also run into Bigeye, Skipjack, or Albacore.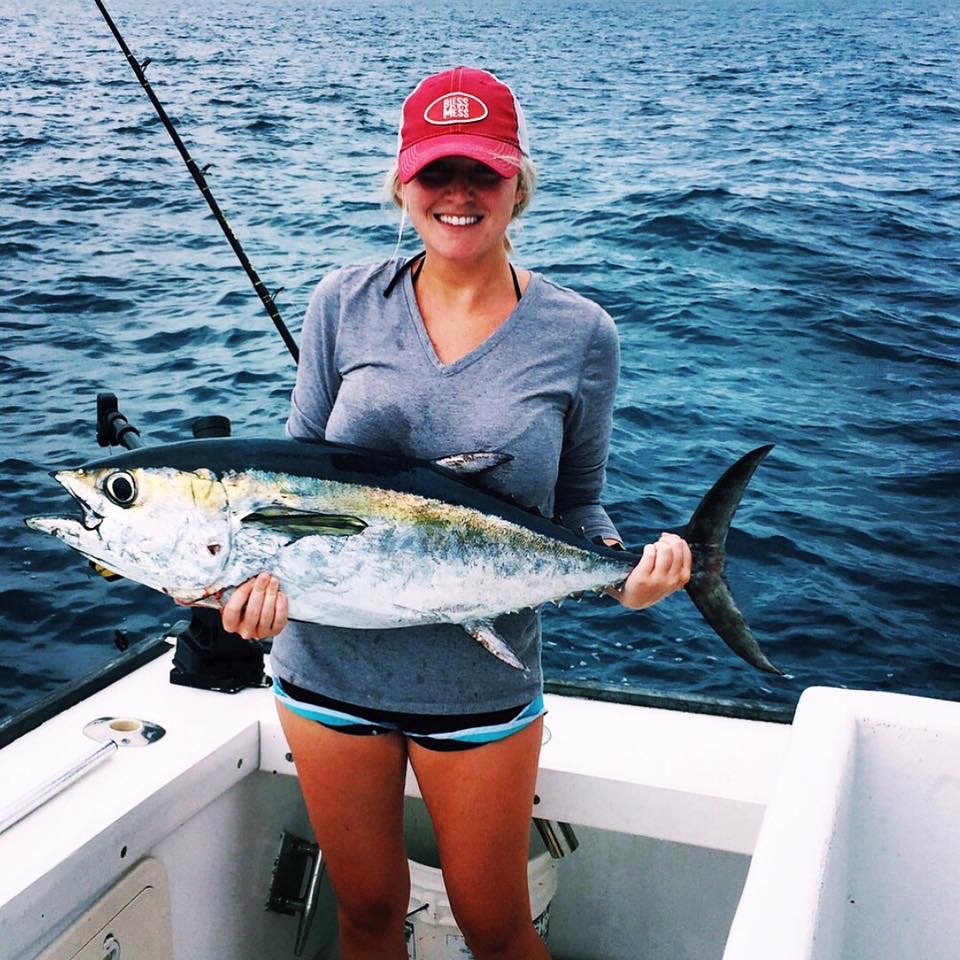 Most of these tunas are highly prized for their meat, which is why they're so popular among anglers. But each type of tuna has its own unique flavor, so it's worth trying out all of them to see which one you like the best.
When it comes to cooking tuna, the possibilities are endless. Whether you're grilling, searing, or sashimi-ing, a way to prepare it will make your taste buds dance. So go out and try catching some tuna out of Port Canaveral – you might just be surprised at how good it is.
Mahi-Mahi (Dolphin Fish)
The mahi-mahi is a highly sought-after fish that is found in tropical and subtropical waters around the world. In the US, the majority of mahi-mahi are caught off the coast of Florida. Port Canaveral is one of Florida's best spots for catching mahi-mahi. The peak season for mahi-mahi in Port Canaveral is from April to May, but they can be caught throughout summer.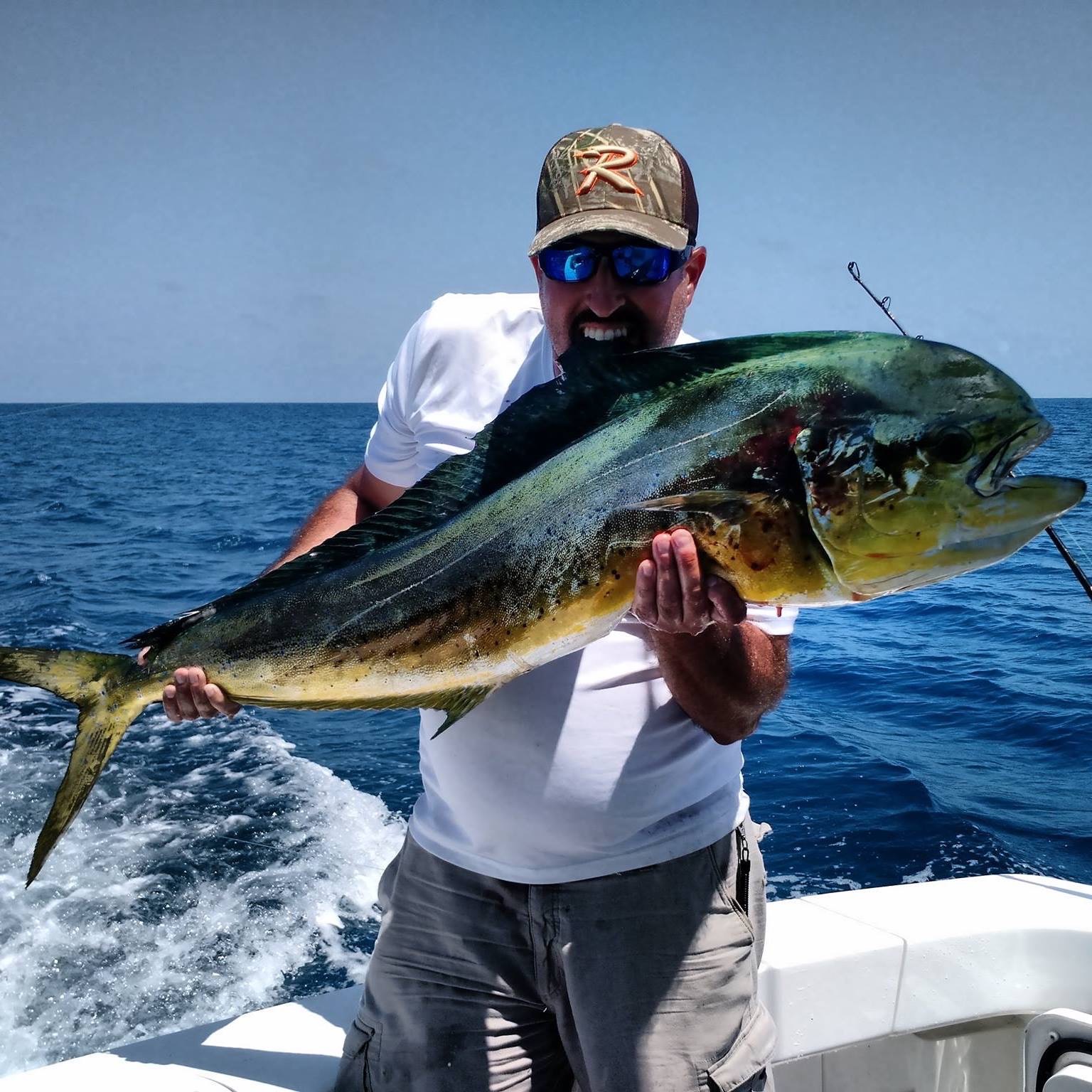 Mahi fishing is best done using live bait, such as pilchards or threadfin herring. When targeting mahi-mahi, it is important to keep an eye out for diving birds. These birds often indicate where schools of baitfish are being chased by predators, making them good spots to fish.
Wahoo
The wahoo is a pelagic species that is found in tropical and subtropical waters around the world. In the Atlantic Ocean, they are commonly found off the coast of Florida and are a popular target for sport fishermen. Wahoo can grow to be quite large, with some individuals reaching over six feet in length.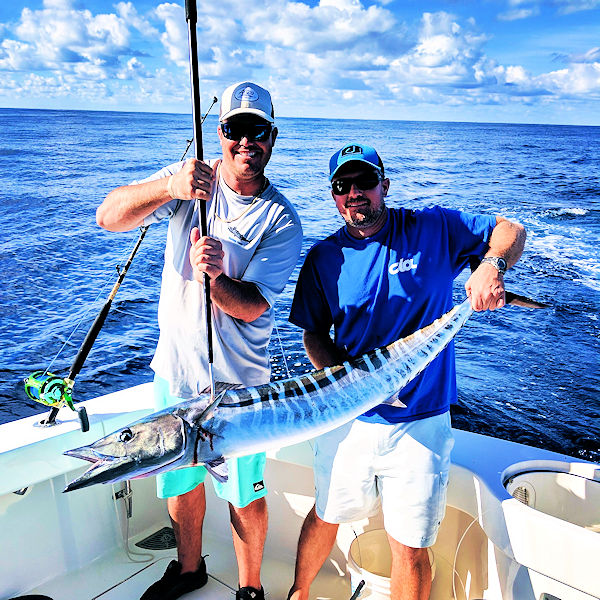 They are easily distinguished by their long, streamlined bodies and their bright silver coloration. While they can be caught year-round, the best time to target wahoo is from late fall to early spring. This is when they are most active and feeding heavily in preparation for spawning. These months are your best bet if you're looking to catch a wahoo off the coast of Port Canaveral, with another stretch of activity during August and September.
Kingfish
The kingfish is a highly sought-after fish by both commercial and recreational fishermen. Kingfish are migratory fish, meaning they travel long distances to find food and suitable spawning areas. In the Atlantic Ocean, kingfish migrate from north to south along the east coast of the United States following the Gulf Stream current.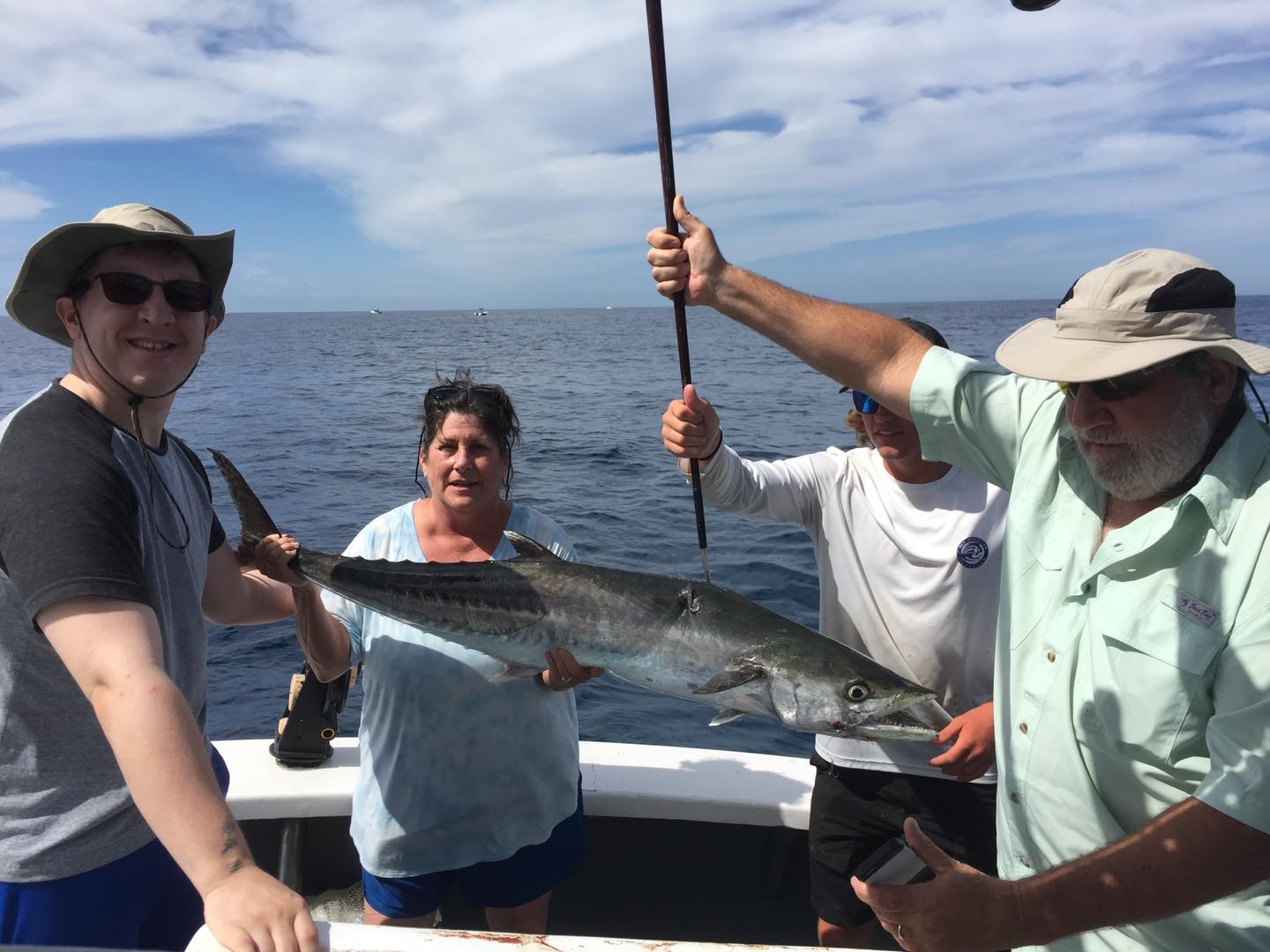 Every spring, kingfish begin their journey north from Florida to New England, where they spend the summer feeding on smaller fish. In the fall, they return to Florida, where they will overwinter in warm waters. Along their journey, kingfish can be caught in various locations, including Port Canaveral.
Some other fish species you can catch offshore in Port Canaveral include: cobia, sharks, barracuda, sailfish, snapper, grouper, and amberjack.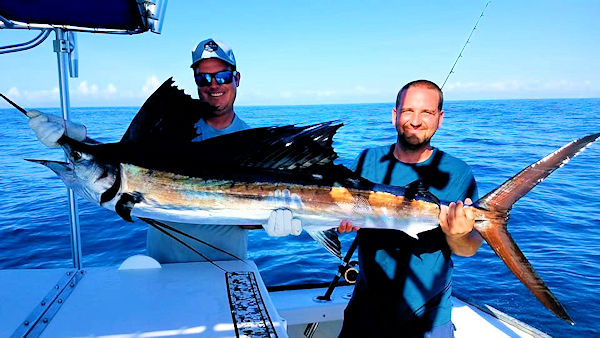 Ready To Fish?
Here at Canaveral Kings, we provide premier sportfishing charters based out of Port Canaveral, Florida. Our trips can be customized to fit anglers of all skill levels and ages, so whether you're a seasoned pro or just getting started, we've got you covered.
We're also conveniently located, adjacent to Cocoa Beach and only 45 minutes from Orlando, so we're easy to get to no matter where you're coming from.
And if you have any questions or would like to chat with one of our captains about offshore fishing, please do not hesitate to contact us. We're always happy to help in any way we can. So come on down and experience the best sportfishing charter in Florida. You won't be disappointed.