Last Updated on July 8, 2022 by Eric
There are plenty of opportunities for anglers looking to drop their lines in central Florida. Whether you're a novice or experienced, there is a deep sea charter trip out there will fit your needs. Inside of 45 minutes, you can be boarding a boat in one of the coolest areas in Florida to launch from – Port Canaveral.
About Port Canaveral
Port Canaveral is the fastest-growing cruise port in Florida, and it's not hard to see why. This world-class port is home to the industry's top cruise lines and offers a wide range of activities for leisure and business travelers.
From fishing charters to waterfront dining, Port Canaveral has something for everyone. And with its convenient location just 45 minutes east of Orlando, it's easy to see why this port is becoming a popular destination for vacationers and business travelers.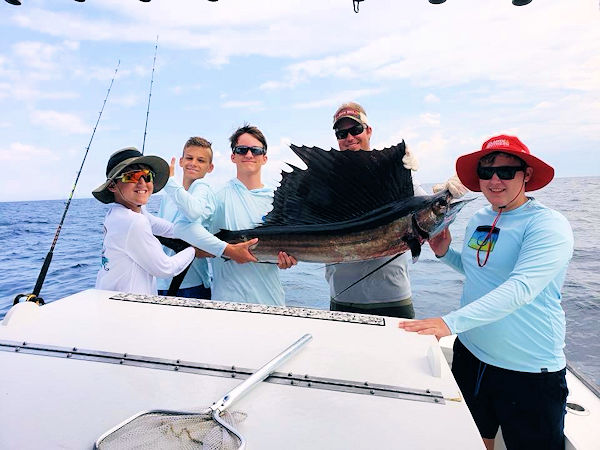 Port Canaveral is the place to be if you're looking for a great place to watch a rocket launch. The beaches are wide and open, and there are plenty of places to set up a chair or blanket. Plus, Kennedy Space Center is only a few miles away, so you can get a close-up view of the launch.
Cape Canaveral has been the home of the American space program since the early days of NASA. From Cape Canaveral, American astronauts have launched dozens of missions into orbit, including the historic Apollo 11 moon landing.
Cape Canaveral remains an active launch site for government and commercial missions. More recently, Cape Canaveral has been the launch site for the Space Shuttle program and the construction of the International Space Station. With its rich history and ongoing role in exploration, Cape Canaveral is truly the "gateway to space."
The space center offers tours and educational programs, and you can watch rockets launch from the Kennedy Space Center Visitor Complex. There are also plenty of beaches nearby where you can sunbathe, swim, and surf. If you're looking for something a little more exciting, you can take a cruise from the Port of Canaveral or visit the Brevard Zoo. And when it's time to eat or sleep, there are plenty of hotels, inns, and restaurants to choose from.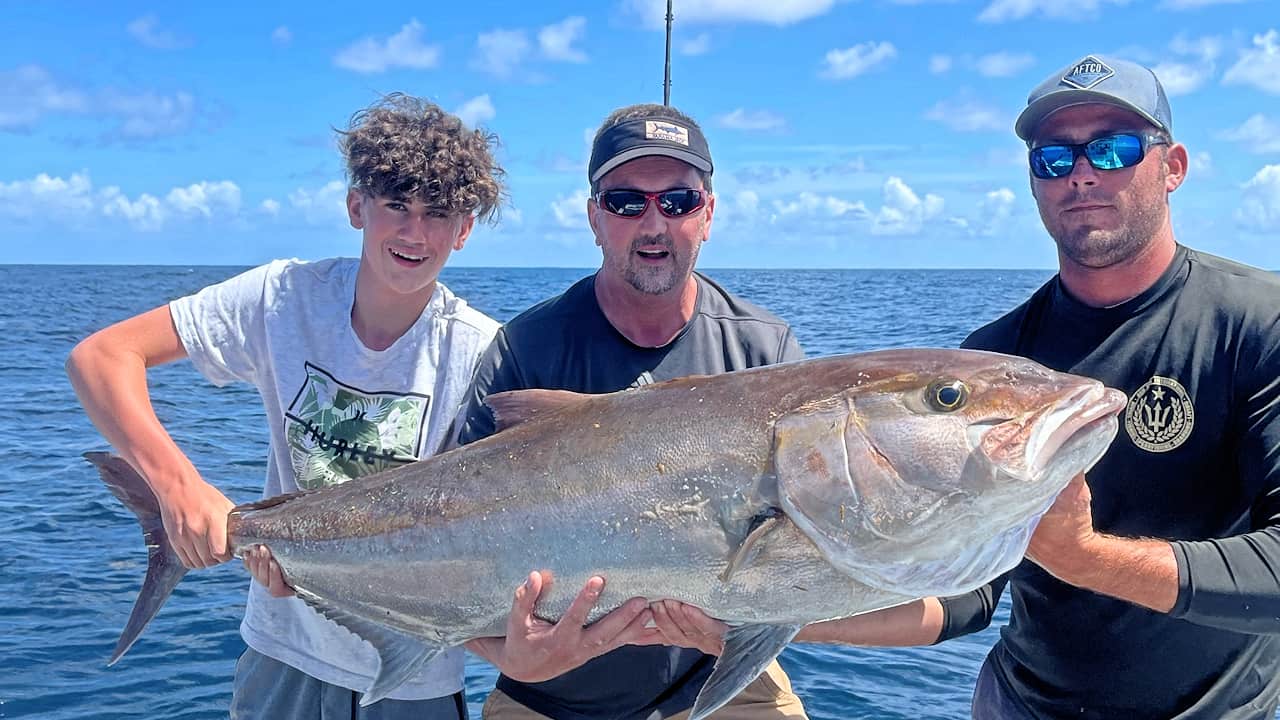 Deep Sea Fishing Opportunities
Nothing beats spending a day out on the open water with your family. Fishing is the perfect activity for quality bonding time, and at Canaveral Kings, we offer deep-sea charter fishing trips specifically designed for families. Our experienced captains will take you to the best spots out of Port Canaveral, Florida, where you can drop a line and relax.
Canaveral Kings is a family-owned and operated business, so we know a thing or two about catering to families. Our charters include all the necessary gear and bait, as well as experienced Captains who will help everyone on board catch fish. The Captains are also experienced with kids, so parents can rest assured that their children will be safe and have a great time. In addition, the boat is spacious and comfortable, with plenty of room for everyone to move around. All in all, Canaveral Kings is the perfect choice for a fun-filled day of fishing with the whole family.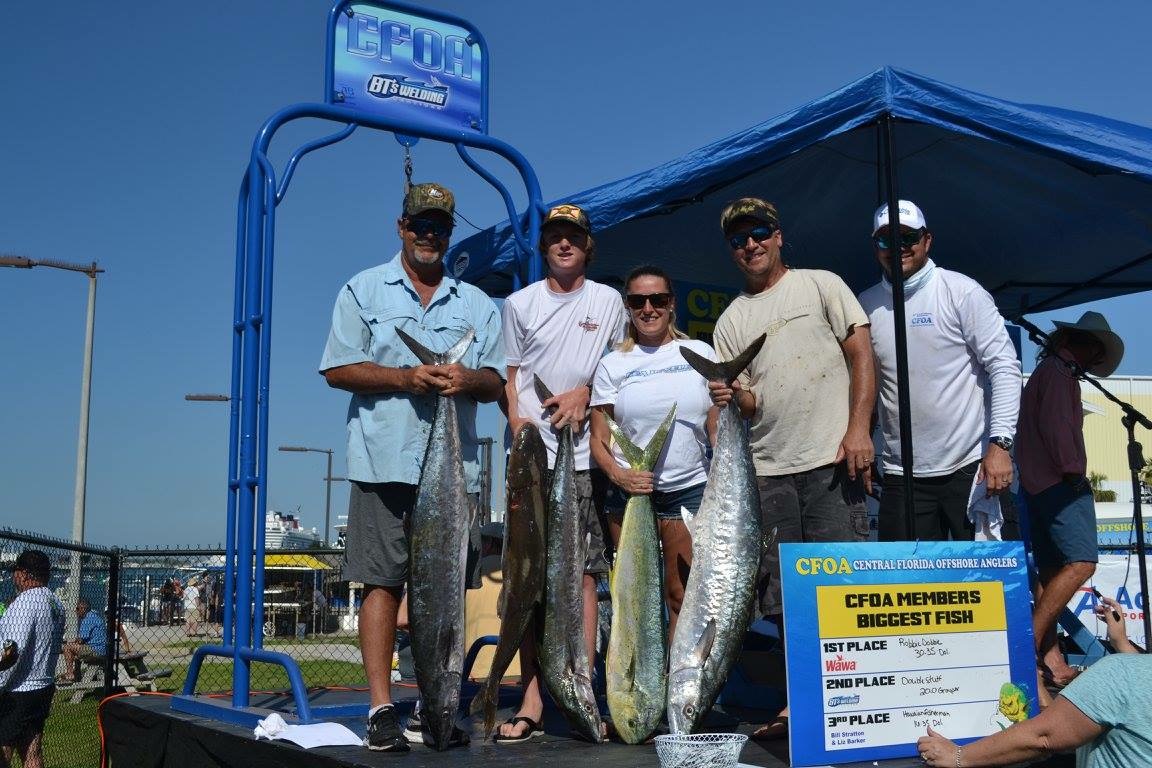 The fresh air and beautiful scenery are sure to create lasting memories for everyone involved. And of course, there's nothing quite like the feeling of reeling in a big one with your loved ones by your side.
Species That Can Be Targeted Here
This is not an all-inclusive list; there is year-round opportunity out of Port Canaveral for amazing fishing. Below we will list just a few of what's biting out here.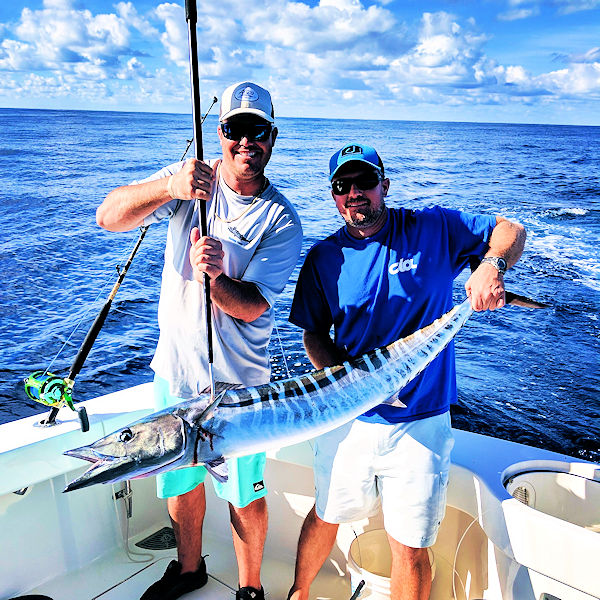 So if you're looking for a fun and unique way to spend time with your family, come aboard with Canaveral Kings. We guarantee you'll have a great time!