Last Updated on August 3, 2022 by Eric
August is a great time to go offshore fishing in Florida. The weather is right, the waters are warm, and there are plenty of opportunities to land a wide variety of species. Below, we'll discuss the most popular offshore species that can be caught during the month of August and information on how to make the most of your upcoming fishing adventure.
Popular August Offshore Species
If you're looking for an amazing August fishing experience, Port Canaveral, Florida, is the place to be!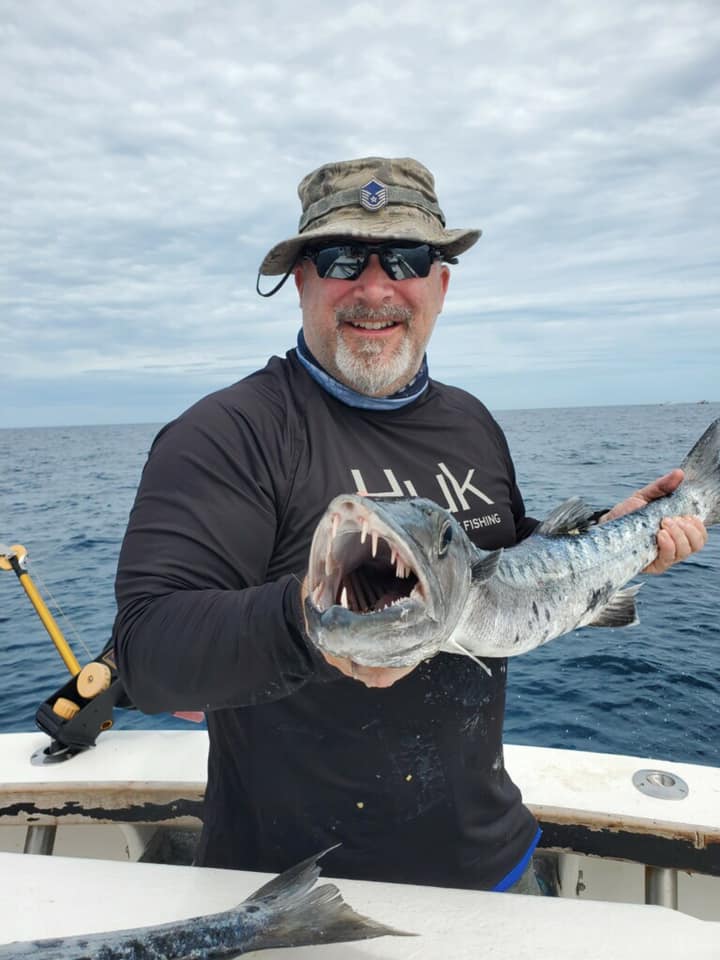 Barracuda: August is a great time to target barracuda. These fish are known for their speed, strength, and sharp teeth. Barracuda can grow quite large, with some specimens weighing over fifty to sixty pounds. For many people, barracuda fishing is the ultimate test of skills and stamina.
Sharks: August is also a great month to target sharks. Many different species of sharks can be found offshore in Florida. Sizes vary from a couple of feet to over nine or ten feet long. There's nothing quite like the thrills of hooking up with and landing one of these "kings of the sea."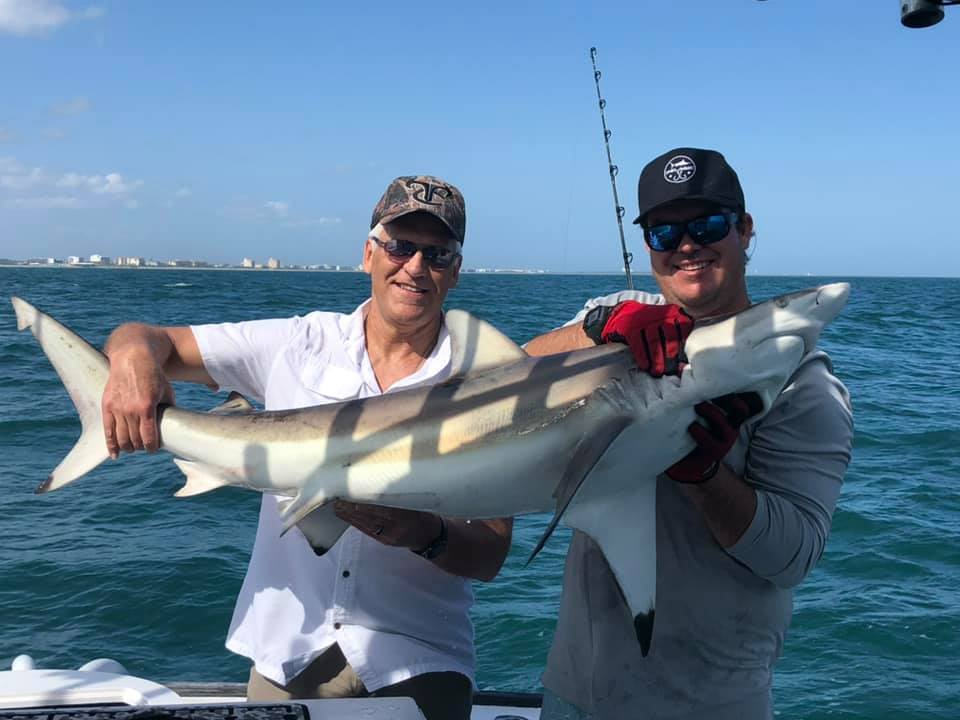 Thrill-seekers take note. Shark fishing is not for the faint of heart. It's an experience you'll never forget.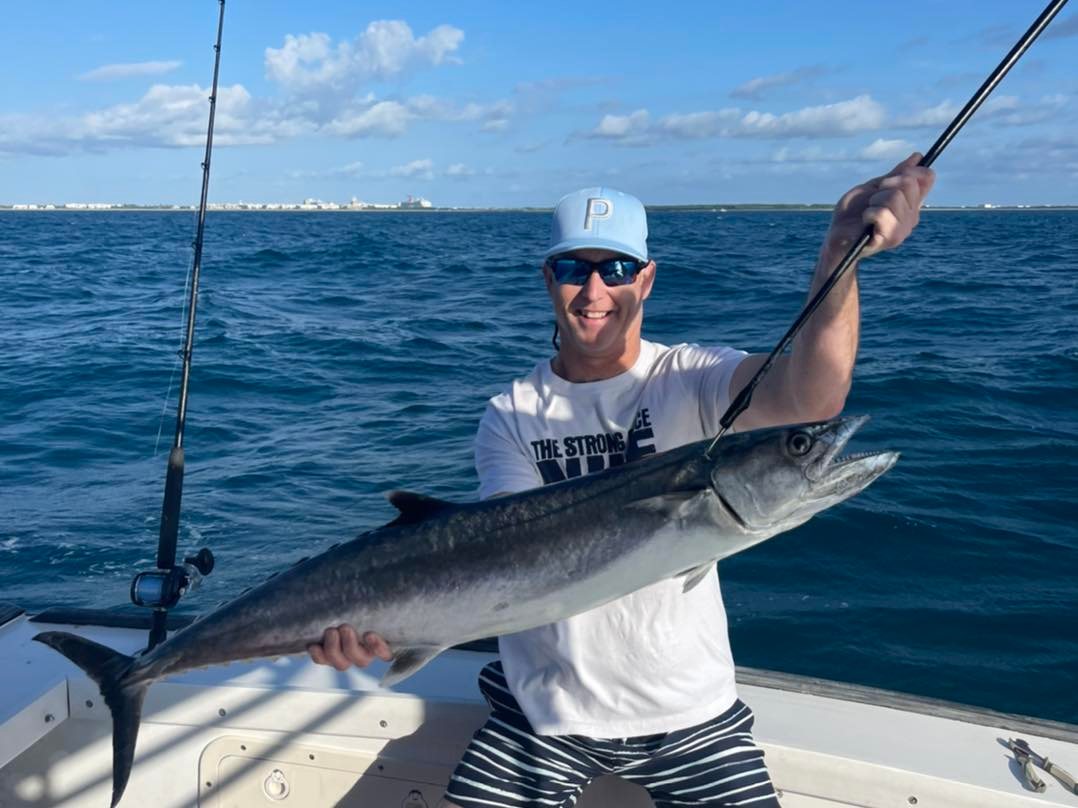 Kingfish: August is one of the best months for kingfish. These fish are known for their fighting ability, making them an exciting challenge for all ages and skill levels. In addition to being a targetted game fish, kingfish are delicious, making them a prized catch for many fishermen.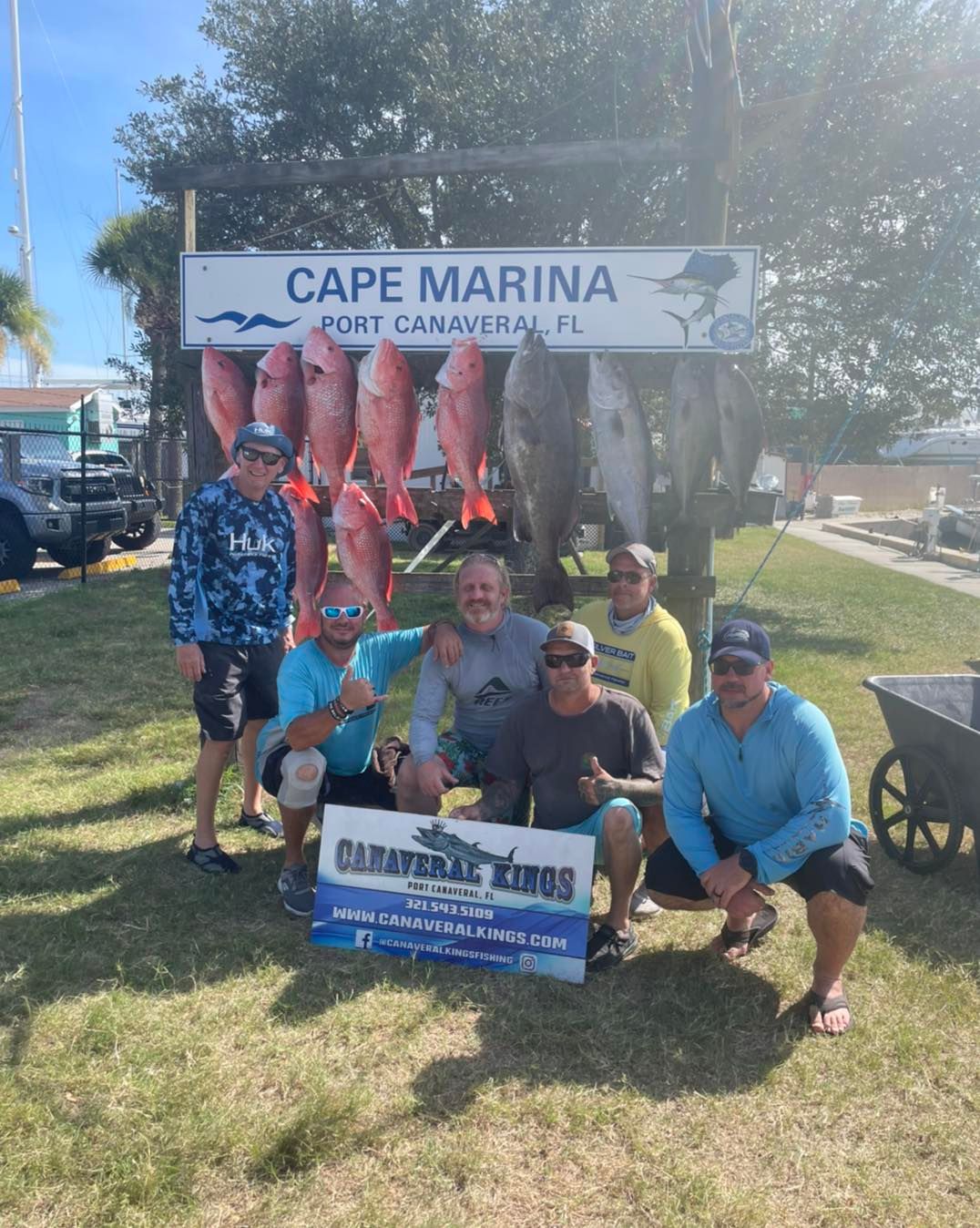 Snapper: August is also a great time to target snapper. These fish are highly sought after by many for their delicious flavor. In addition, snapper can be found in various sizes, making them an excellent option for smaller and larger groups with varying skill, age, and experience levels.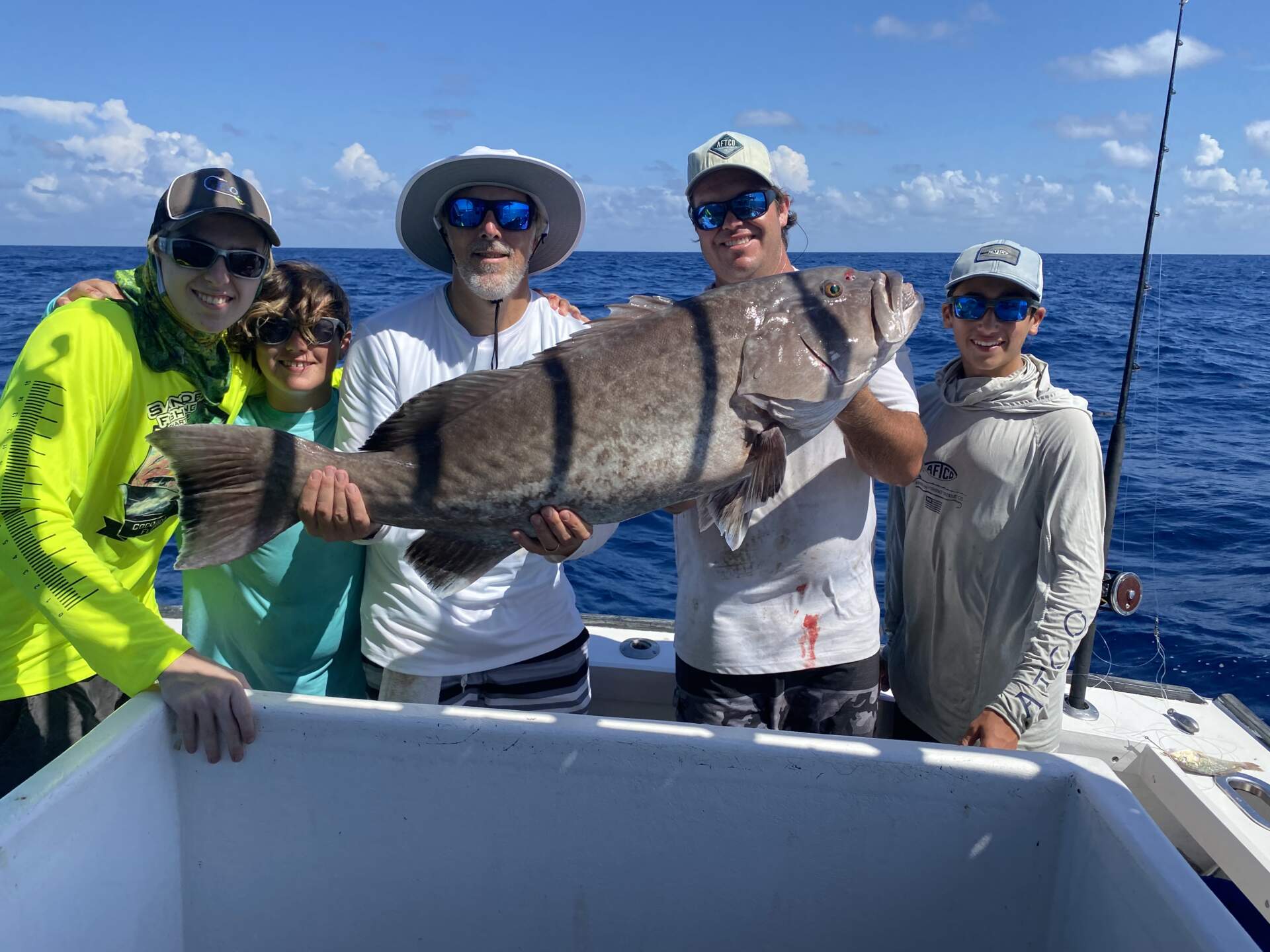 Grouper: August is an excellent month to fish for grouper. Offshore trips are a perfect way to target one of the tastiest fish in the ocean. Port Canaveral is one of the best places to catch grouper, with many fishermen traveling from all over the country to take advantage of the excellent fishing opportunities.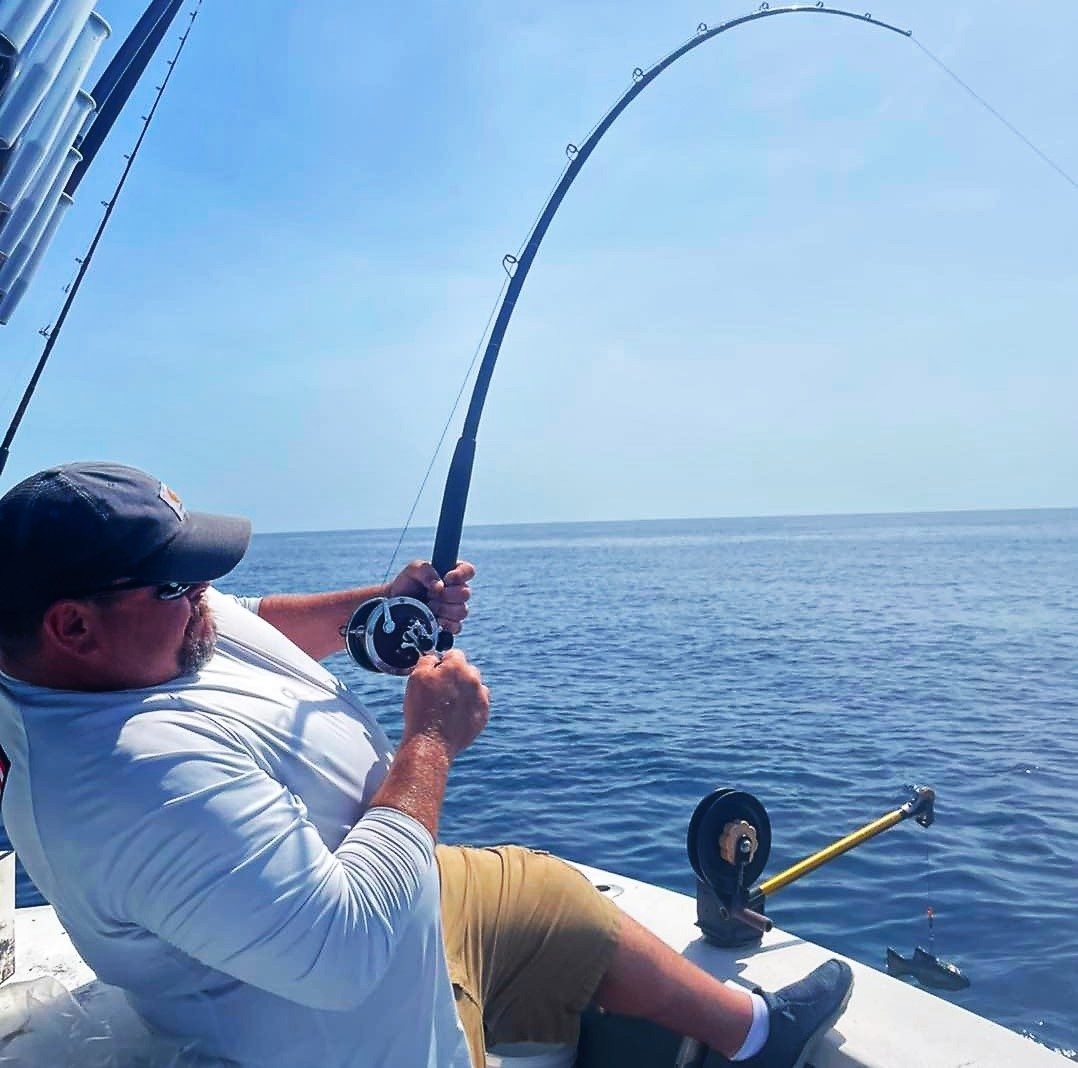 Yellowfin Tuna: Late summer is prime time for yellowfin tuna fishing in Florida. Yellowfin tuna are valued for their intense fighting abilities, making them a great catch for any fishing enthusiast. Yellowfin tuna are also a great option for those looking to fill the freezer, as they are one of the largest fish that can be caught offshore, commonly growing to sixty inches long and weighing ninety to one hundred pounds.
Book with Canaveral Kings for Your Next Offshore Trip
If you love fishing, then you'll love our offshore fishing trips!
We take you to some of the best spots in Florida so you can maximize your chances of landing plenty of fish. You'll have a blast spending the day on the open water, and when you come back, you'll have seafood fit for a king.
Our boats are comfortable and well-equipped, so you can focus on catching fish and having fun! We provide everything you need for a successful trip – from bait to tackle, boats, and safety equipment. So all you need is your sense of adventure and a smile!
Book your spot today with us so we can make your dream trip a reality!