Last Updated on December 21, 2022 by Eric
Are you ready to embark on a deep sea fishing adventure that is the closest thing to Orlando? If the answer is yes, then Port Canaveral is your go-to destination! Here you can enjoy a peaceful day at sea and come back with fresh catches and incredible memories. Whether you're an amateur or an experienced angler looking for relaxation or excitement on the water, this place has something unique for everyone!
Best Deep Sea Fishing
Deep sea fishing is a genuinely rewarding activity. A dedicated fishing session may mean dealing with the physical exhaustion of a long day and rocking in and out of bed for days afterward, but it'll be worth it when you have the catch of a lifetime on your line! Actual deep-sea fishing comes into play when you set sail outside 100 feet or deeper. Imagine yourself at sea, an entire ocean up your sleeve where you can only see the horizon and hopefully some fish that respond well to the bait! The experience differs from another style of angling since various techniques can be employed during the deep-sea venture — bearing the possibility of snaring a record-breaking size if you're fortunate.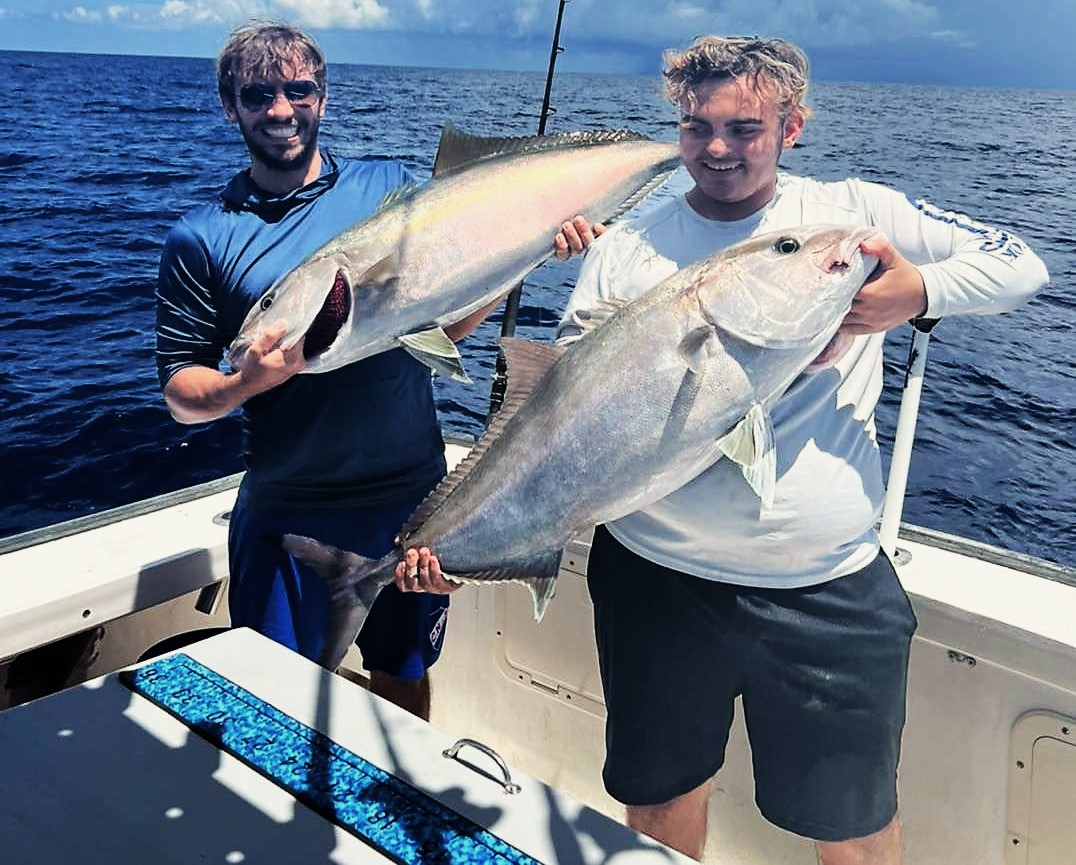 When you set sail and leave Port Canaveral, you're in for a real treat. Right off the coast of Cocoa Beach and Cape Canaveral, you can experience things that can't be found anywhere else–from hard-pulling fish like Grouper, Snapper, Sharks, and Amberjack to Wahoo, Kingfish, and Barracuda that put up a real fight. Why not try catching something special from the deeper depths? If you exercised enough courage to explore the fabled Gulf Stream, you could be rewarded with Yellowfin Tuna or Blue Marlin for all your patience – but remember, White Marlin too!
Deep-sea fishing has so much more to offer – investigate the depths of the Continental Shelf, where you may find Swordfish, Tilefish, Snowy Grouper, or that ever prized Yellow Edge Grouper that anglers will travel far and wide to bring home. Whether it's the excitement fishing brings you, working off some extra calories, or just getting an opportunity to reel in some fantastic catches – deep-sea fishing is worth every minute of it.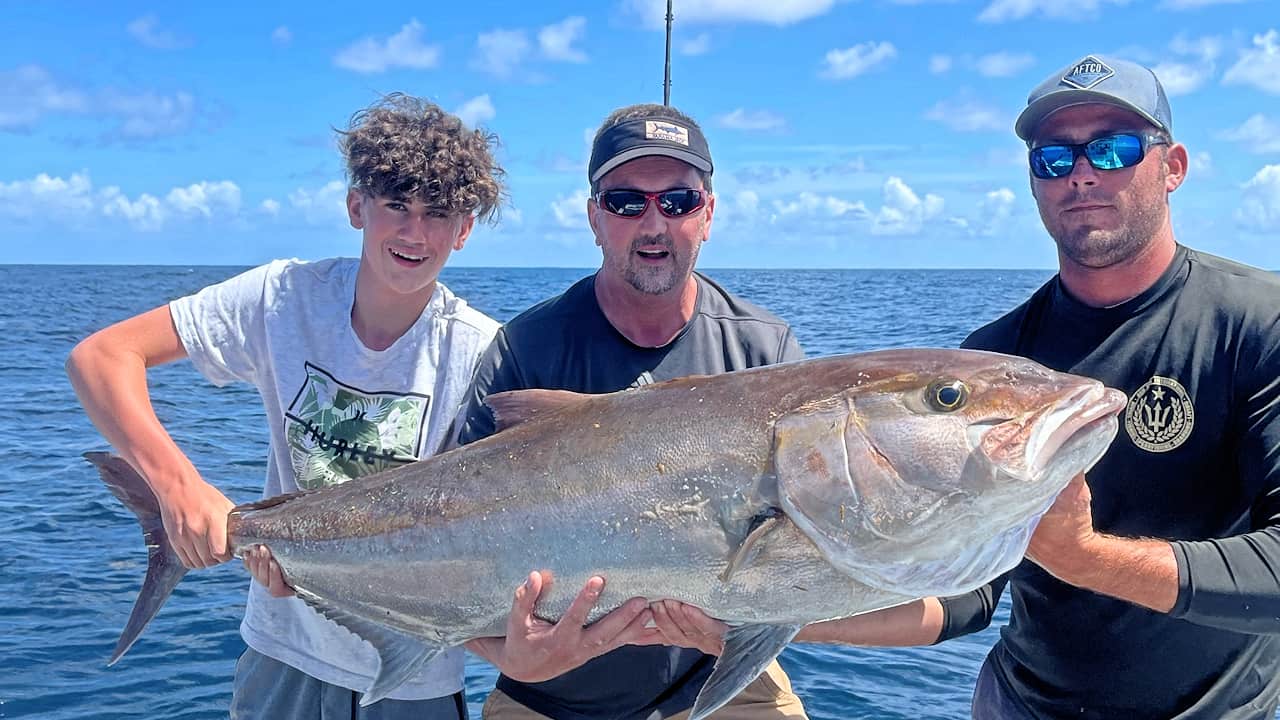 Get Out in the Deep Blue Sea
When it comes to an outdoor deep-sea fishing experience, there is no better place to head than Canaveral Kings. We will take you out on a 10-hour extended bottom fishing and trolling charter that can't be beaten. Our experienced captain and crew are well-versed in the area's best spots for big catches. With up-to-date tips and tricks from our crew, we can guarantee that your charter boat adventure will be one of the best! Offering only the finest offshore fishing excursions with a modern fleet and government patrolling vessels, wherever you are heading, there's never been a better time than now to book your spot aboard Canaveral Kings for the ultimate deep-sea adventure.