Last Updated on May 4, 2023 by Eric
As the warm currents of May 2023 flow along the coast of Cape Canaveral, the deep sea comes alive with the presence of some of the ocean's most feared and awe-inspiring predators. Bull sharks, tiger sharks, and hammerheads prowl the depths, presenting an unparalleled opportunity for anglers seeking the ultimate adrenaline rush. The expert captains and crew of Canaveral Kings Sportfishing Charters are eager to guide you on an unforgettable big game shark fishing adventure that will push your angling skills to the limit.
May Outlook: An Exciting Month for Shark Fishing
May is a particularly exciting month for big game shark fishing, as the warming waters attract numerous species of sharks to the Cape Canaveral area. This month is an excellent time to target bull sharks, which are known for their aggressive nature and incredible strength. These powerful predators can grow up to 11 feet long and weigh up to 500 pounds, making them a formidable challenge for even the most experienced anglers.
Tiger sharks, which can grow up to 18 feet long, are also more prevalent during this time. With their distinctive stripes and voracious appetite, tiger sharks are known to eat almost anything, making them an exciting species to target. The awe-inspiring hammerheads are known to make an appearance in May as well, captivating anglers with their unique head shape and agile swimming abilities.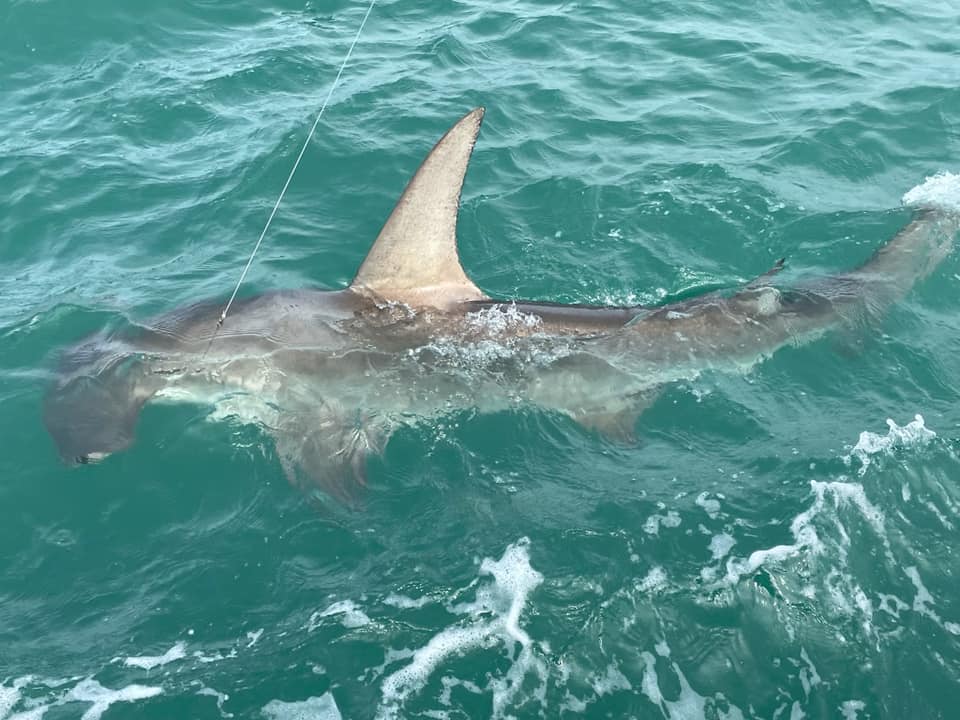 Mastering the Art of Big Game Shark Fishing
On a Canaveral Kings big game shark trip, you'll venture further out to sea, immersing yourself in the stunning beauty of the Atlantic Ocean. The experienced captains and crew will share their vast knowledge of the techniques and strategies needed to successfully target these formidable predators. From choosing the right bait to mastering the art of setting the hook, you'll receive expert guidance every step of the way.
A Once-in-a-Lifetime Experience
Due to the seasonal nature of big game shark fishing, charters focusing on these magnificent creatures are available for a limited time. But don't let that deter you – the thrill of facing off against a massive shark is a once-in-a-lifetime experience that will leave you with lasting memories and a new-found respect for the ocean's top predators.
Fish With Us!
Looking for an unforgettable shark fishing adventure that will take your breath away? Canaveral Kings Sportfishing Charters offers just that for those who are ready to experience the ultimate shark fishing excursion in May 2023. Through the leadership of experienced captains and well-trained crew members, you'll be provided with the best resources necessary to catch the biggest game possible. Whether you're a seasoned angler or a beginner, this crew's passion for big game shark fishing will inspire you to push beyond your limits. This adventure promises high thrills and an experience you'll never forget, so make sure to book your trip today and prepare for the adventure of a lifetime.