Last Updated on November 8, 2022 by Eric
Have you ever gone fishing in Cape Canaveral, Florida? If not, you're missing out on some of the best fishing in the world. The scenery is beautiful, and you can fish for exciting shark species. Shark fishing is a thrill seeker's dream and a great way to spend a day on the water. But did you know you can eat some species of shark? Let's talk bout shark fishing and what can come along with that. If you're looking for an adventure, give shark fishing a try! You won't regret it.
Shark Fishing In Cape Canaveral
Cape Canaveral is one of the best places in the world for shark fishing. There are a variety of different types of sharks that you can catch while out on a charter, and the experience is sure to be one that you won't soon forget. Here are a few different types of sharks you might encounter while fishing in Cape Canaveral.
The blacktip shark is the most common type caught in Cape Canaveral. These sharks are relatively small, reaching a maximum length of around six feet. They are also relatively docile, making them a good choice for those new to shark fishing. Blacktip sharks are typically found near reefs and other areas with high concentrations of fish.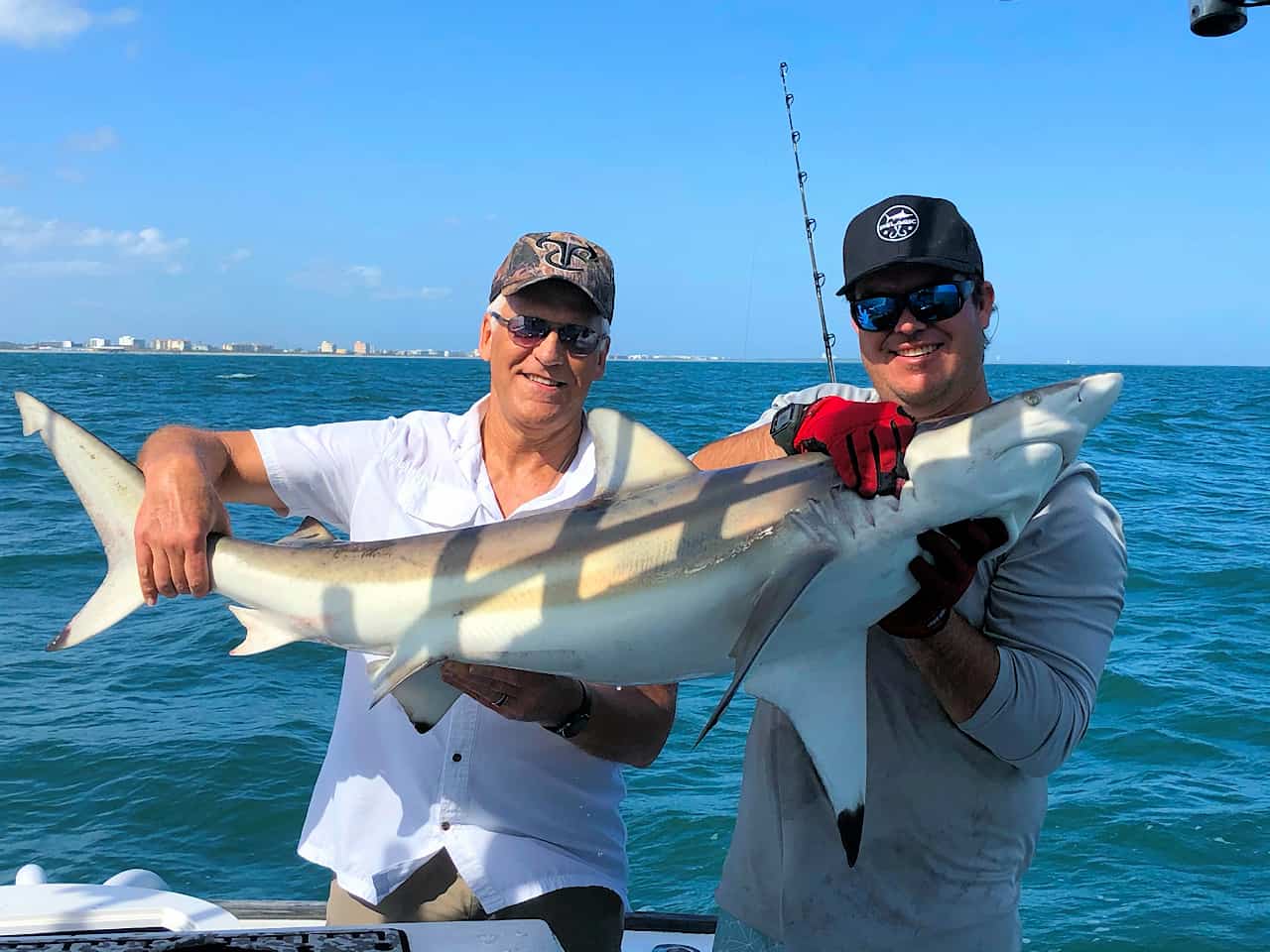 Another type of shark that is commonly caught in Cape Canaveral is the bull shark. These sharks can grow much more significantly than blacktip sharks, reaching lengths of up to eleven feet. They are also much more aggressive, making them a better choice for a more thrilling fishing experience. Bull sharks are typically found near river mouths and other areas with high levels of freshwater runoff.
No matter what type of shark you're looking to catch, Cape Canaveral has what you're looking for. So come on and enjoy some of the best shark fishing in the world!
Eating Blacktip Sharks
There are many different reasons why people fish. For some, it is a way to relax and enjoy time outdoors. It is a serious sport for others, and they practice catch and release to preserve the fish population. And still, others see fishing as a way of life or a means of putting food on the table. Whatever the reason for fishing, blacktip sharks are delicious and versatile fish that can be used in multiple applications. Blacktip sharks are most commonly found in the waters off the coast of Florida, although they can also be found in other parts of the world.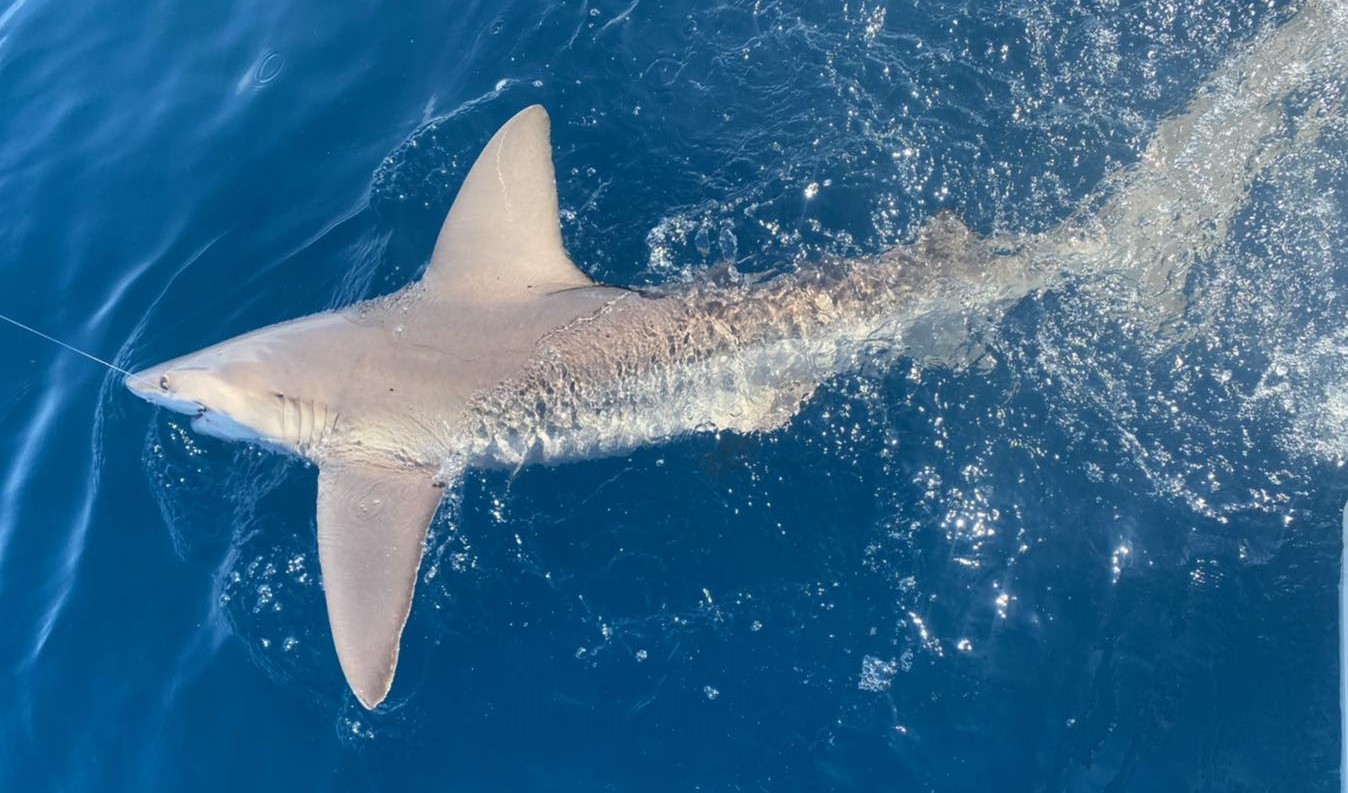 The meat of the blacktip shark is white and firm, with a mild flavor. It can be used in various dishes, including soups, stews, and chowders. When cooking blacktip shark, it is essential to remember that the meat can become arduous if overcooked. As with any animal, the most ethical way to deal with the consumption of blacktip sharks is to use as much of the animal as possible once you have decided to use it for food. This ensures that nothing goes to waste and that the animal is used in the most humane way possible.
Go Shark Fishing In Cape Canaveral
Here at Canaveral Kings, we believe that everyone deserves to experience the thrill of catching a shark. That's why we offer Cape Canaveral shark fishing trips that are perfect for anglers of all experience levels. Our experienced captains will guide you to the best spots for finding sharks, and they'll teach you all the techniques you need to reel in a big one. With their help, you can learn about the different types of sharks that swim in these waters and what techniques are used to catch them. So book a trip with us today – we guarantee you won't be disappointed.