Last Updated on April 28, 2023 by Eric
April is an exciting time for anglers in Central Florida, especially for those looking to explore the bountiful offshore fishing grounds near Cape Canaveral, just a short 45-minute drive from Orlando.
A Fishing Paradise Near Orlando: Cape Canaveral Offshore Waters
As the weather begins to warm, a variety of game fish start to make their presence known in the Cape Canaveral offshore waters, offering thrilling opportunities for novice and experienced anglers alike.
The most notable development as we leave April and enter the month of May 2023, is the incredible shark fishing we're seeing offshore right now. We're not talking the usual coastal sharks. We're talking giant hammerheads, bull sharks, sandbar sharks, tigers—you name it, they're all in on the action, ranging in size from 5 to 10 feet and weighing a whopping 100 to 300lbs.
In this fishing report, we'll dive into the other species that are currently biting and the techniques to increase your chances of success.
Kingfish: The Royalty of Cape Canaveral Waters
April marks the beginning of kingfish season in Cape Canaveral, and these speedy predators are a popular target for anglers due to their aggressive strikes and high-speed runs. To catch kingfish, trolling live bait, such as pogies or threadfin herring, is a tried-and-true method. You can also use diving plugs or spoons to entice these fierce fighters.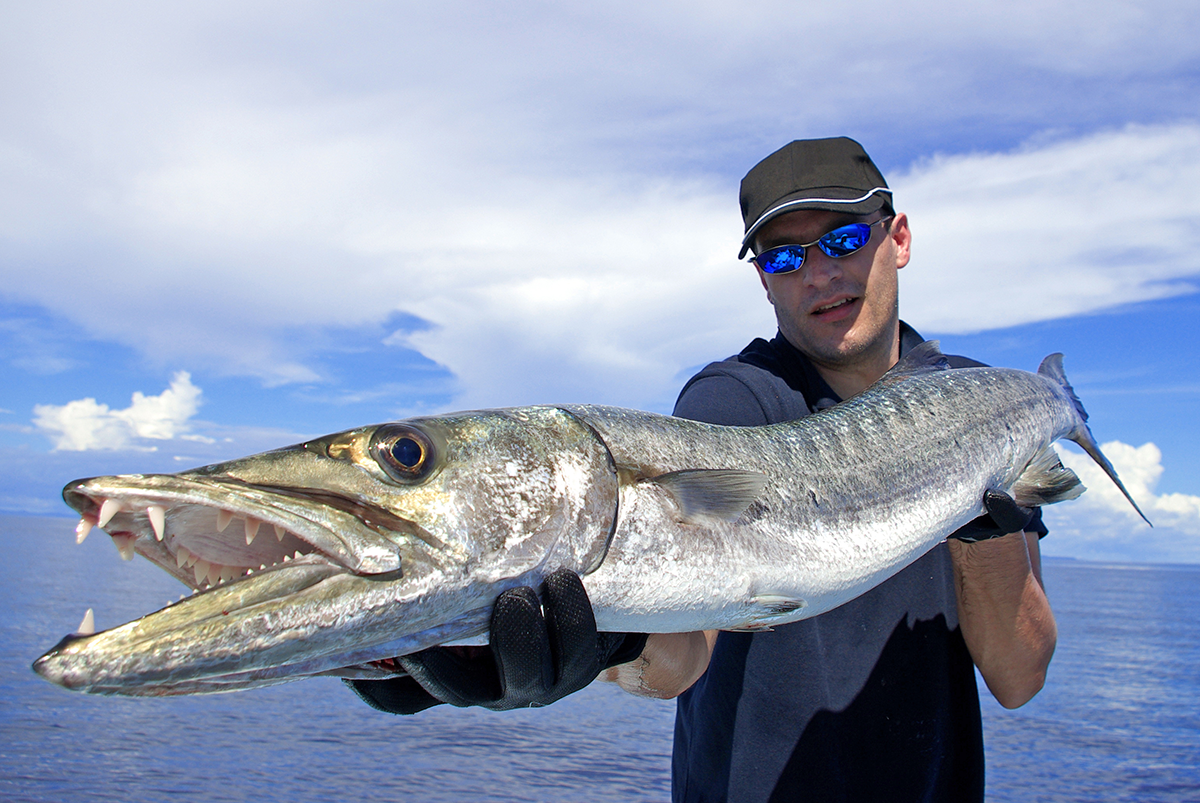 Cobia: The Wandering Wanderers
Cobia are another sought-after species in Cape Canaveral's offshore waters during April. Known for their curious nature, cobia often follow large rays, turtles, or other marine life, making them relatively easy to spot. Sight casting with jigs, eels, or live bait is an effective technique for hooking a cobia, and their powerful runs and acrobatic leaps make for an exciting battle.
Dolphin Fish (Mahi-Mahi): The Colorful Acrobats
The vibrant and acrobatic dolphin fish, also known as mahi-mahi, begin to make their way into the Cape Canaveral offshore waters in April. These colorful fish are known for their incredible leaps and blistering runs, providing an exhilarating experience for anglers. Trolling with ballyhoo, skirted lures, or brightly colored plugs can be an effective way to attract these fast-moving predators.
Grouper and Snapper: The Bottom Dwellers
April also offers opportunities for bottom fishing enthusiasts, as grouper and snapper start to move closer to shore. Using live or cut bait, such as pinfish or squid, on a bottom rig is a proven method for enticing these delectable fish. Be prepared for a tug-of-war, as both grouper and snapper are known for their strength and determination to return to their rocky homes.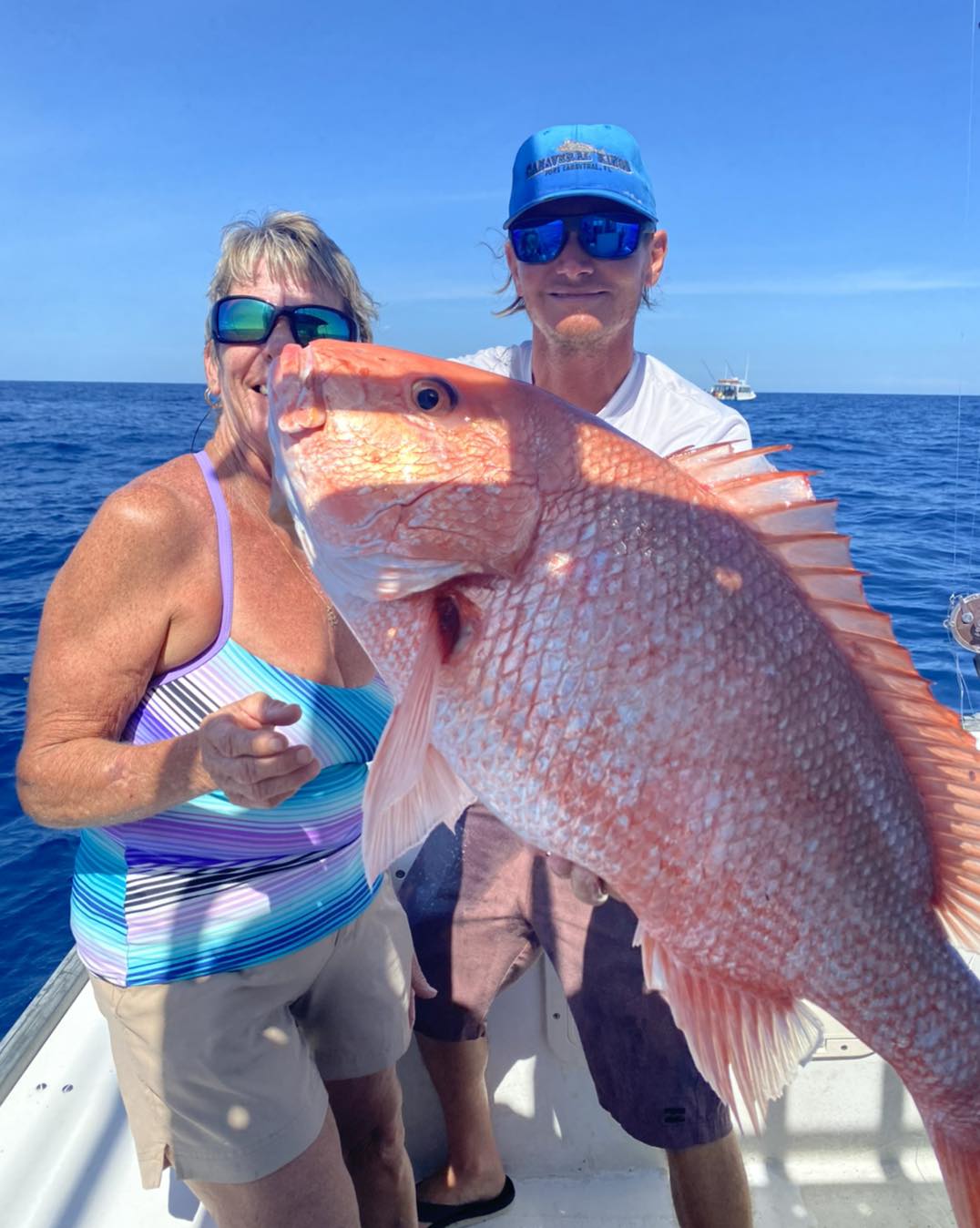 Your Cape Canaveral Fishing Adventure Awaits with Canaveral Kings
Now that you have a better understanding of what's biting in Cape Canaveral's offshore waters this April, it's time to book your trip with a trusted sportfishing charter service. Canaveral Kings offers premier sportfishing charters departing from Port Canaveral, Florida, conveniently located near Cocoa Beach and Orlando.
With Canaveral Kings, you'll enjoy a customized fishing experience tailored to your skill level and preferences. Their experienced captains are eager to share their knowledge and passion for offshore fishing, ensuring you have a memorable and successful day on the water. Whether you're targeting kingfish, cobia, mahi-mahi, grouper, or snapper, Canaveral Kings has you covered.
Don't miss out on the incredible fishing opportunities that Cape Canaveral's offshore waters have to offer this April. Contact Canaveral Kings today to book your sportfishing charter and embark on a thrilling adventure you'll never forget.