Last Updated on February 22, 2023 by Eric
March is the perfect time to head out to sea and target some of the best in-season offshore species in Port Canaveral. Canaveral Kings offers premier sportfishing charters for anglers of all levels, providing the best equipment and expertise to ensure a successful and enjoyable fishing experience.
Fishing with the Pros this March
March is a great time to experience deep-sea fishing in Port Canaveral, with abundant in-season species available to catch. The water is warming up, providing the perfect conditions for a thrilling offshore fishing experience. Anglers can expect to catch a variety of fish, including Red Snapper, Amberjack, Grouper, and Wahoo, each with its own unique characteristics and challenges.
Canaveral Kings offers the best sportfishing charters, providing anglers with top-of-the-line equipment and an experienced crew to help make the most of their fishing trip. With an early start, anglers can enjoy the cooler weather and calmer seas, providing the best conditions for a successful fishing adventure. Whether you're an experienced angler or a beginner, March is the perfect time to experience the excitement of deep-sea fishing in Port Canaveral.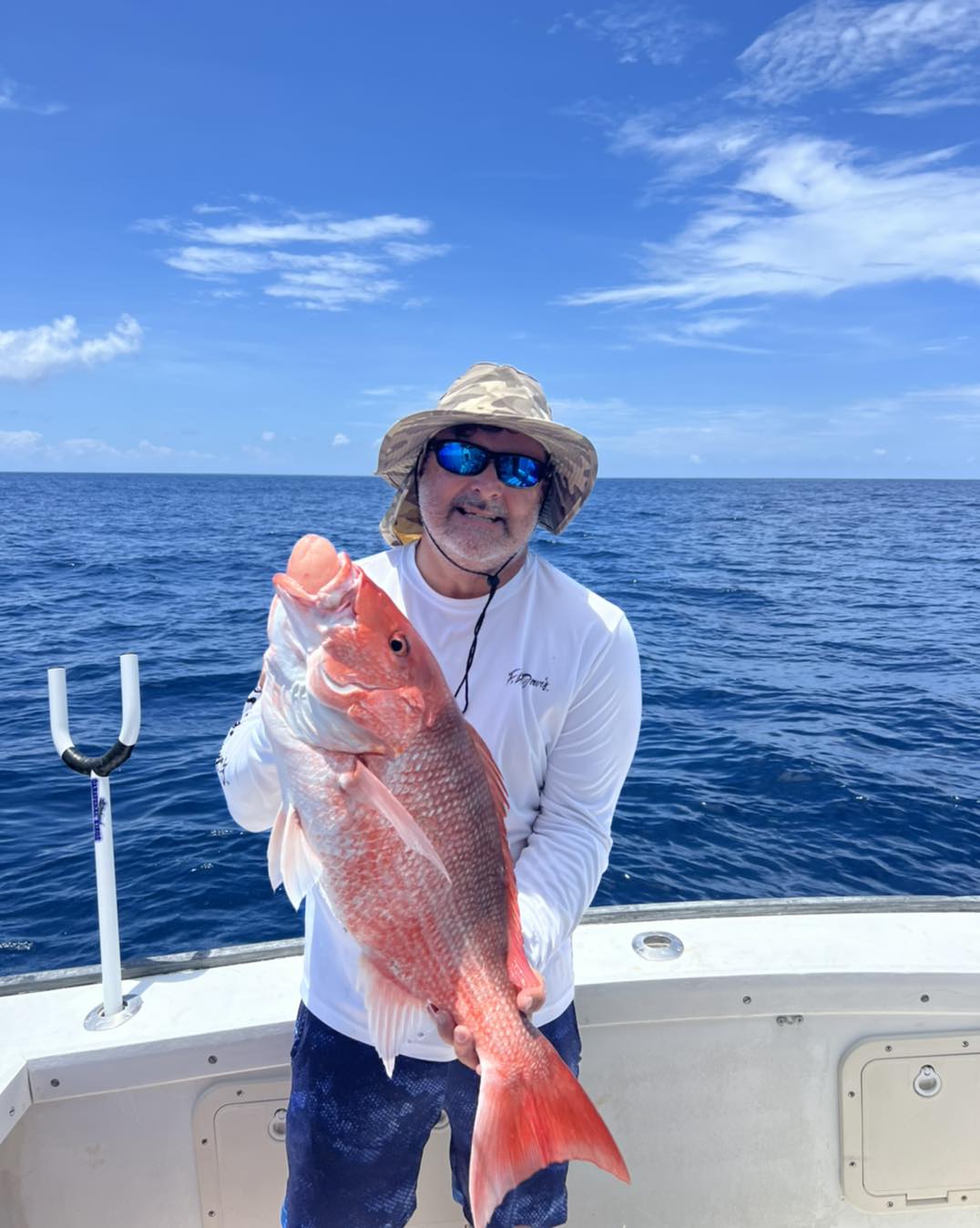 Red Snapper: A Popular Table Fare
Red Snapper is a highly sought-after in-season species found in good numbers in the deep waters off the coast of Port Canaveral during March. These fish provide a fun and challenging fight for any angler and are sought after for their delicious meat.
Amberjack: A Year-Round Thrill
Amberjacks are available year-round but are especially abundant during March. These fish are known for their hard fighting, making an exciting catch for any angler. Amberjack can be found in deep waters off the coast of Port Canaveral, providing a thrilling offshore fishing experience.
Grouper: A Deep-Sea Delicacy
Grouper is another in-season offshore species that can be targeted during March in Port Canaveral. Snowy Grouper and Gag Grouper are popular targets for anglers, providing a challenging fight for any angler lucky enough to hook one.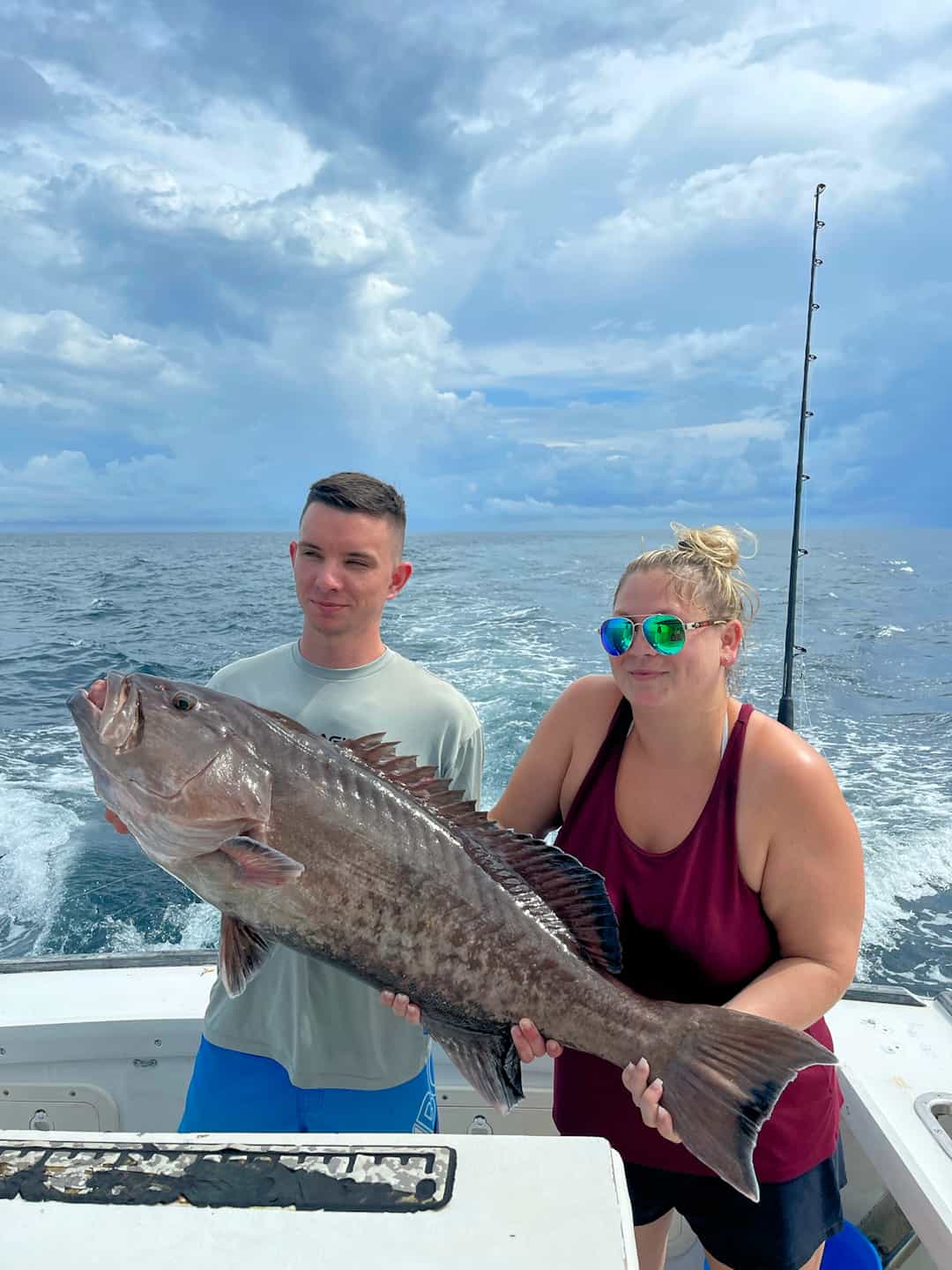 Wahoo: A Fast and Furious Game Fish
Wahoo is a fast and furious in-season game fish that can be caught in good numbers during March. They are known for their lightning-fast runs and acrobatic jumps, making for an exciting offshore fishing experience.
Canaveral Kings: The Premier Sportfishing Charter
Fishing can be the perfect activity for lovers of adventure and nature alike – and Port Canaveral is one of the best places to do so. With abundant species anglers will have an unforgettable experience on the open waters during spring fishing. Fishing is a challenging yet rewarding sport that requires skill and stamina – so why not ensure your experience with a charter? Here at Canaveral Kings, we strive to provide our customers with nothing but the best, from finding the ideal fishing location and time to giving top-notch equipment; no matter your expertise, you're guaranteed a fishing adventure like no other. Don't miss this chance to make your dreams become a reality – book your sport fishing charter today.