Last Updated on June 7, 2023 by Eric
Orlando, the city known for its vibrant theme parks and attractions, also holds the key to a captivating world of deep-sea fishing adventures. Just an hour away from the city lies the gateway to an angler's paradise, Cape Canaveral.
Cape Canaveral: The Crown Jewel
Cape Canaveral, strategically positioned on Florida's east coast, is a hub for fishing enthusiasts. As the warmer currents of summer arrive, the Space Coast off the shores of Cape Canaveral teems with life, creating a fishing bonanza of extraordinary scale.
Summer is a prime time for deep-sea fishing. King Mackerel and Red Snapper, popular targets for anglers, make their appearance in the early morning hours. Their agile nature and fierce fight at the end of the line make for an adrenaline-pumping experience that is sure to delight anglers and bring them back year after year.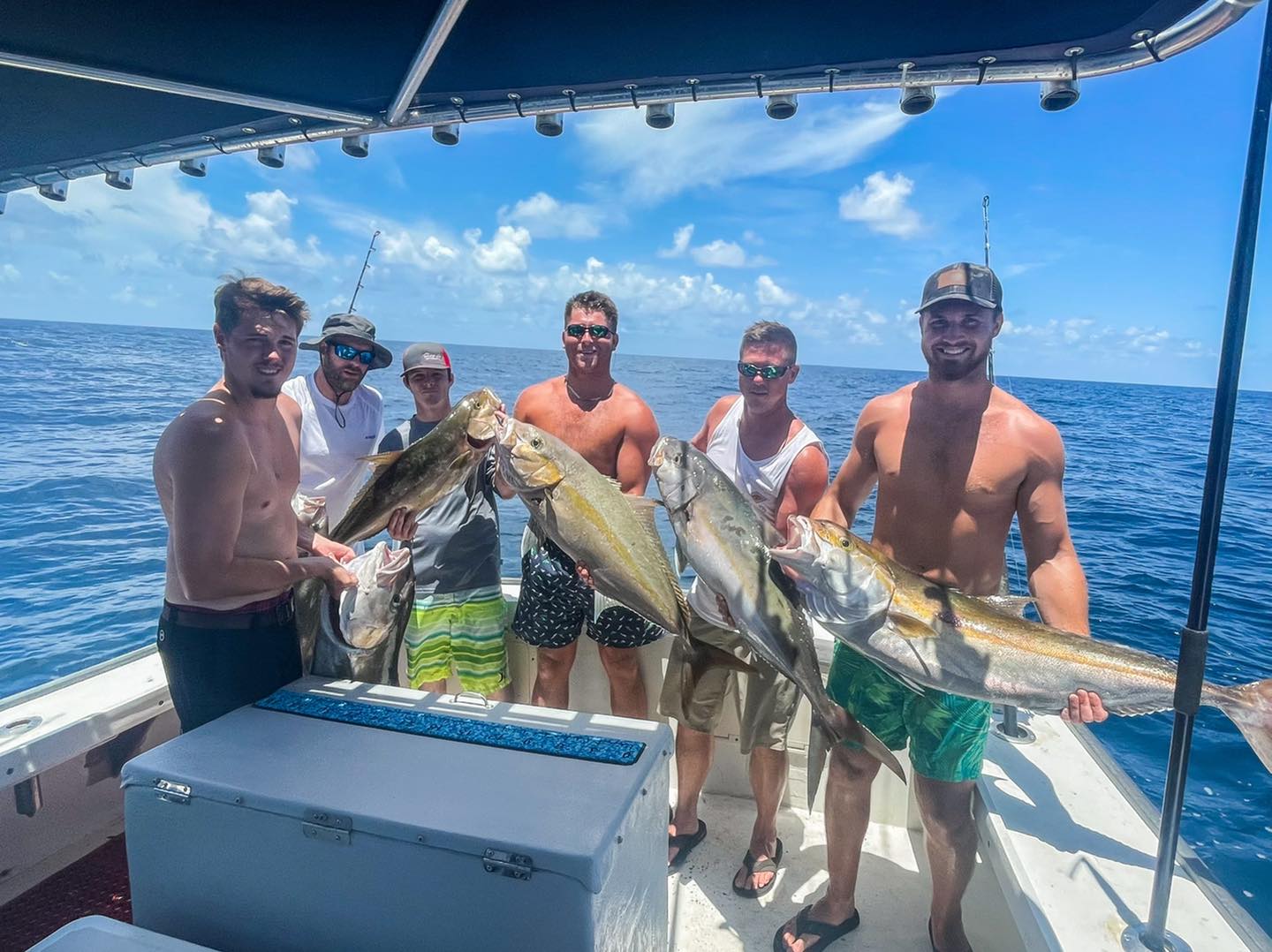 Midday Thrills and Diverse Encounters
As the day matures, the robust Amberjacks take center stage, adding another layer to the midday fishing experience. Known for their love of a good chase, every Amberjack catch feels like a victory.
Cape Canaveral's waters boast of incredible diversity. From formidable Blacktip Sharks to the mighty Bull Sharks that provide a heart-racing adventure, to the vibrantly-hued Dolphin Fish adding a splash of color and high-energy action to the offshore currents. Near structures such as reefs and wrecks, the colossal Cobia and vibrant Groupers make their appearance, creating an unforgettable fishing experience.
Encounter the Predators: Shark Fishing
Shark fishing near Cape Canaveral is an adrenaline-charged experience. You can encounter intriguing species like the distinctive Hammerhead and the sizable Lemon Sharks. Each species presents a unique challenge, adding an element of unpredictability to your adventure. This thrilling activity is not just about the catch; it also offers an opportunity to understand and appreciate the crucial role these majestic creatures play in the marine ecosystem.
A Family Adventure
Fishing isn't just for the seasoned angler. It's an activity that the whole family can enjoy. Bonding over a shared adventure, learning new skills, and maybe even sparking a lifelong passion in the younger members of the family – that's what a family fishing trip offers. Whether it's your first time holding a fishing rod or you're a seasoned angler, the waters of Cape Canaveral have something for everyone.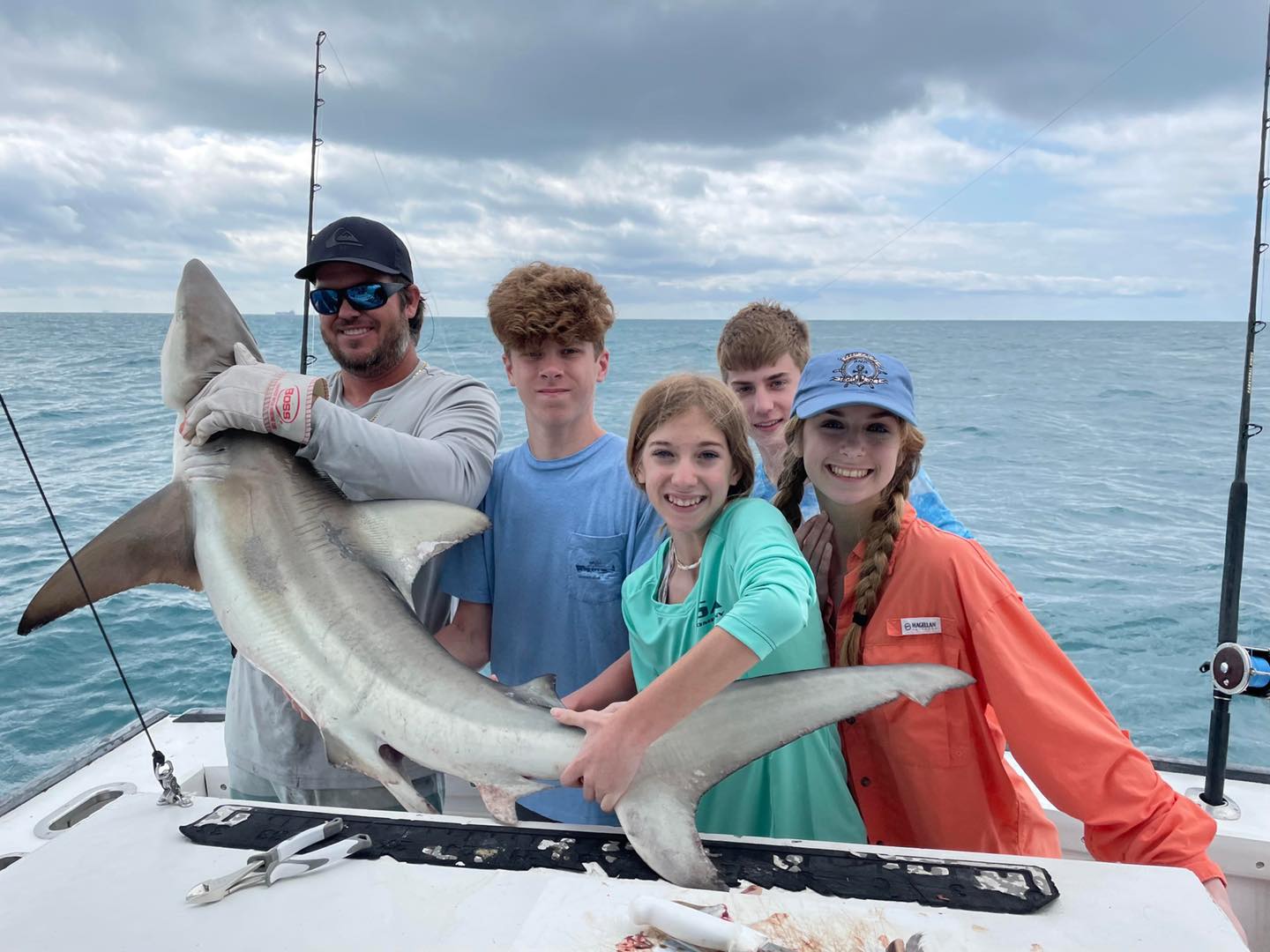 Deep-Sea Discovery
For those seeking the thrill of the deep sea, the offshore waters of Cape Canaveral offer an unparalleled opportunity. Farther from the shoreline, you'll get a chance to reel in a variety of species and experience the grandeur of the open ocean.
Your Adventure Awaits at Cape Canaveral
If you're in Orlando and yearn for a deep-sea fishing adventure, look no further than Cape Canaveral. Canaveral Kings offers the closest deep-sea fishing experiences to Orlando. With tailored fishing charters, you're guaranteed an unforgettable adventure. Come and discover why Canaveral Kings are the kings of Cape Canaveral. An adventure of a lifetime awaits; seize the moment; book your trip today.