Last Updated on August 9, 2022 by Eric
Amberjack are one of the most popular fish in Port Canaveral and for good reasons. These powerful fish are not only fun to catch, but they make excellent table fare.
Amberjack In Port Canaveral
If you're considering targeting amberjack on your next fishing trip, here are a few things to keep in mind.
There is no wrong time to target amberjack in Port Canaveral, FL, as the state season in the Atlantic is open all year long. Amberjack are present in Atlantic waters throughout the year, making them a great target for anglers in any season.
At certain times of the year, amberjack tend to be more active. Spring and Fall are some of the best times to target amberjack in Florida. However, Summer and Winter can also be excellent seasons for amberjack fishing in Port Canaveral.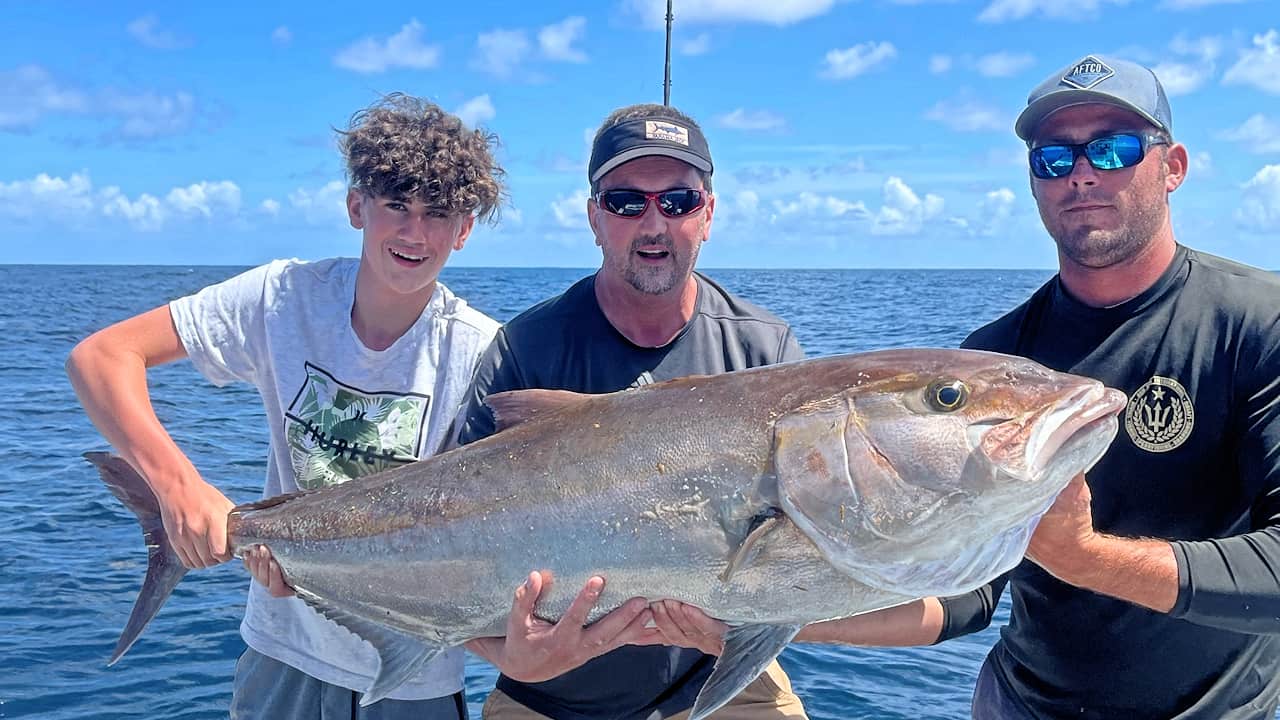 Amberjack can be caught all day long. However, many amberjack anglers prefer to target them in the early morning or late evening hours, when the weather is more moderate. Some anglers prefer those times because the sun isn't as intense, making for a more enjoyable day on the water.
No matter when you go amberjack fishing in Port Canaveral, FL, get ready for the fight of your life. These fish are known for their strong runs and line stripping action, so be sure to come prepared for a battle. Amberjack fishing is the ultimate test of strength and skill for many fishing enthusiasts.
An amberjack fishing trip in Port Canaveral is one of the best ways to enjoy the outdoors and experience all that Florida fishing has to offer. Any time is the right time to be on the water in the Sunshine State!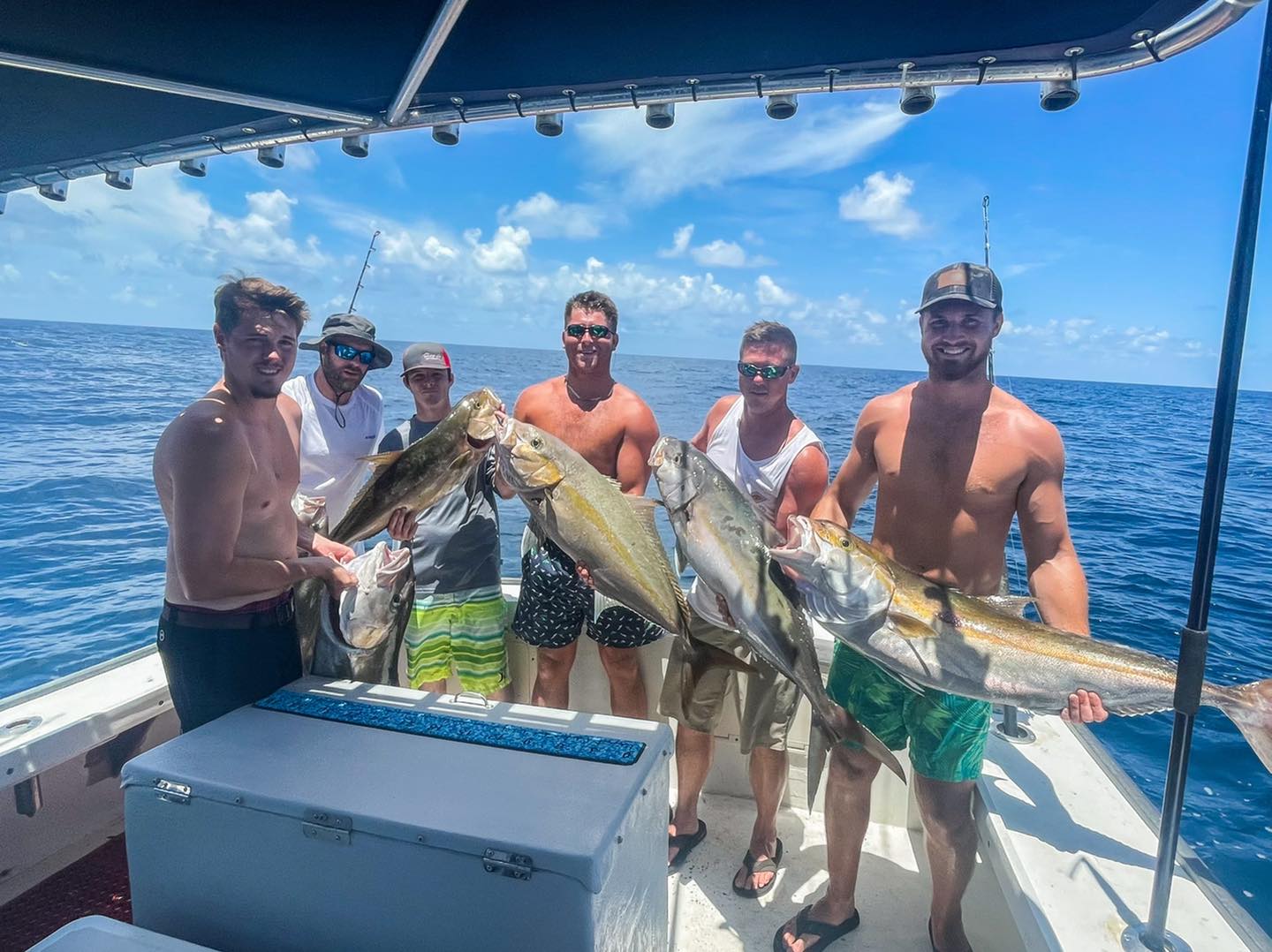 Canaveral Kings for the BEST Amberjack Trips in Port Canaveral
If you're considering a trip to target amberjack in Port Canaveral, call us at Canaveral Kings. We offer some of the best amberjack fishing trips in the area, and our experienced captains will make sure you have a great time on the water.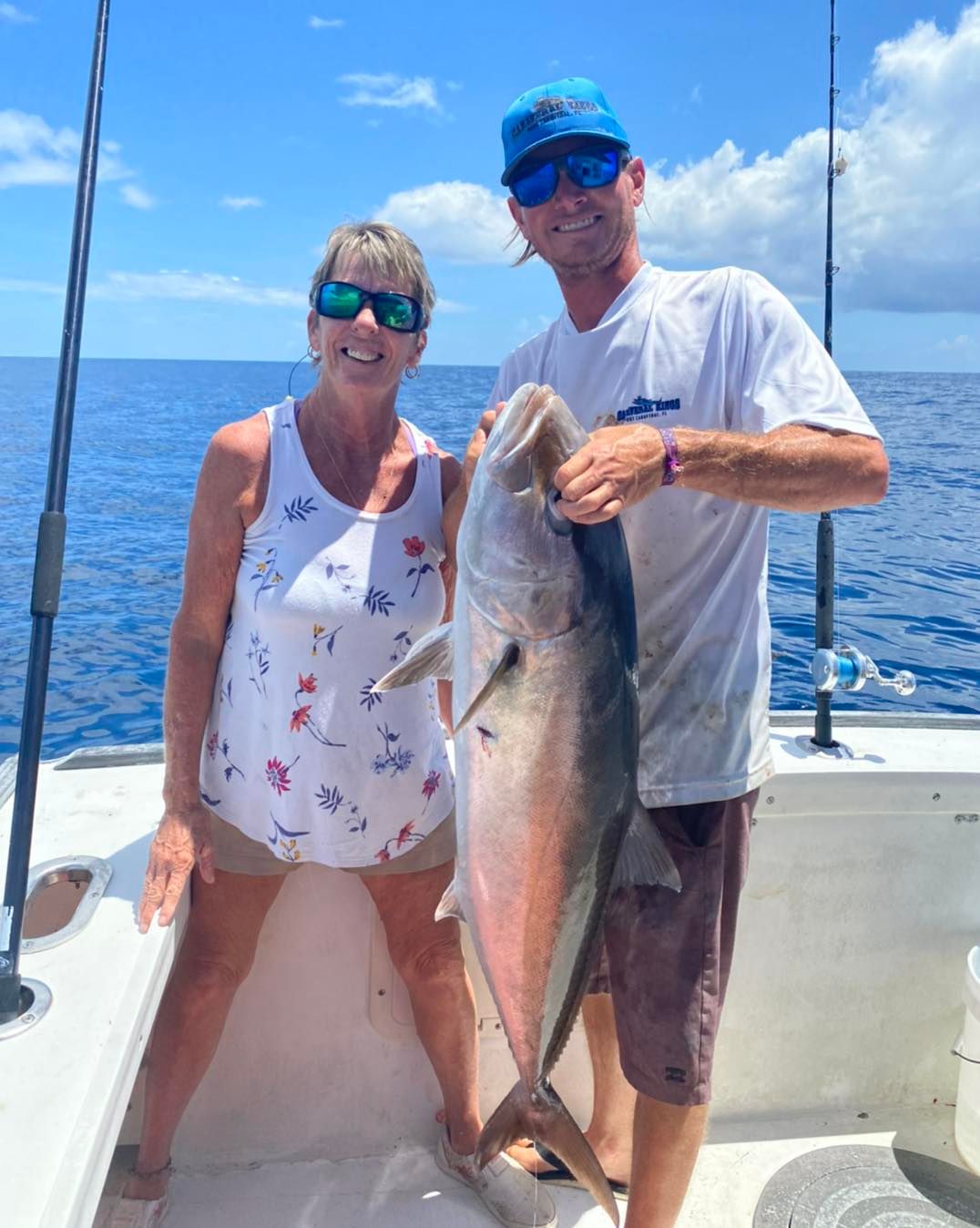 Come join us on a fishing trip in Port Canaveral and enjoy the challenge and thrill of catching amberjack. We provide all the necessary equipment, so all you need to bring is your smile and a sense of adventure.
Our trips are perfect for anyone who loves to fish – from beginners to experts. So give us a call today or book your trip online. We look forward to fishing with you soon!