Last Updated on January 5, 2023 by Eric
Are you looking for the perfect offshore fishing adventure in Port Canaveral? If so, it's essential to know the best time to catch Amberjack out of this area. Let's talk about what times of year will give you the optimal conditions and how these factors can affect your chances of catching a big one around Port Canaveral.
World Class Fishing
Amberjack is a highly sought-after species for all anglers, and it won't disappoint, as it makes for a fantastic fishing experience. When landing these robust specimens, you need to know the best time. Amberjack fishing is open all year round in the Atlantic, so if you're planning a trip targeting this fish, any time of the year could be beneficial.
However, there are ideal times of the year when they are most active and generally offer tremendous success on the bite. Knowing when their patterns change with shifts in temperature or sunlight can help optimize your chances of catching quality amberjacks.
Best Season
Of all the seasons for fishing in Port Canaveral, spring and fall are generally considered the best times to have on your calendar for targeting amberjack. The cooler water temperatures these times of year make the fish more active, which makes it easier to land regular catches. Plus, often, the weather can be much more comfortable when you cast off early in the morning or late at night in spring or fall.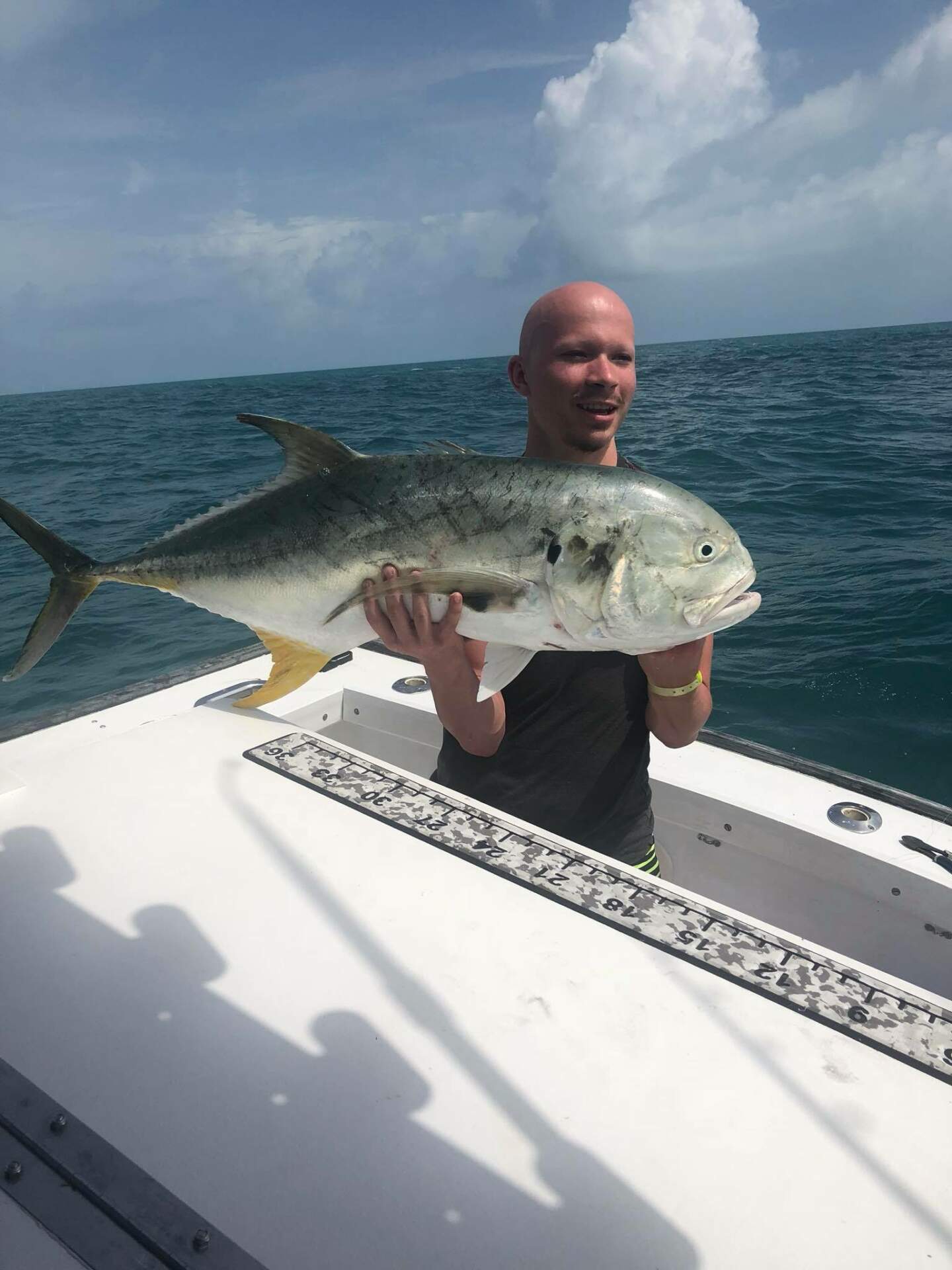 That said, don't write summer and winter off either – while they're not always ideal conditions, there is still plenty of opportunity to haul in a good number of amberjack. In particular, warmer temperatures in summer often make them more active, and cooler ones in the winter tend to draw them closer to shore.
What To Expect
For the serious amberjack fisherman, take to the open seas in the early morning hours or the cooler late evening hours. Not only do those times offer a more pleasant environment due to less intense sunlight, but they also can increase your chances of success. Those times tend to be when fish become more active and replenish energy stores for their daily cycle. With the proper setup, strategy, and timely planning and execution, a successful outing of fishing is within reach.
Let's Catch Some Amberjack!
If you're looking for a great fishing experience, you must come prepared to battle when going out amberjack fishing at Port Canaveral. These fish are notorious for putting up big fights and stripping lines in no time. At Canaveral Kings, we provide premier sportfishing charters departing from the beautiful waters of Port Canaveral. Our trips have been custom-made for angling enthusiasts of all calibers and ages, so whether you're a seasoned professional or an eager novice, we've got the perfect trip for you! Don't miss this chance to make your dream fishing expedition come alive – book your sport fishing charter today!