Last Updated on December 8, 2022 by Eric
Are you looking for some of the best winter offshore fishing around? Well, look no further than Port Canaveral. The weather is cool, but the fish are biting! Come see why we love this season and learn how to make your day on the water extraordinary. You'll have a great time out on these waters with an incredible selection of year-round species and consistent catches from every trip. Let's detail what winter fishing in Port Canaveral has in store for you!
Port Canaveral Offshore Fishing
Port Canaveral is a great spot for deep-sea fishing in Florida. The access to deep waters and plentiful fish makes Port Canaveral the ideal spot for your fishing expedition. Anglers here consistently encounter sailfish, tuna, wahoo, marlin, Goliath Grouper, and more. Tasty red snapper can also be found in Port Canaveral's deep-sea waters. Professional anglers choose Port Canaveral as their favorite spot due to the unique environment and abundance of fish species that may not be found elsewhere. If you're looking to experience some of the best deep-sea fishing Florida offers, Port Canaveral should be number one on your list!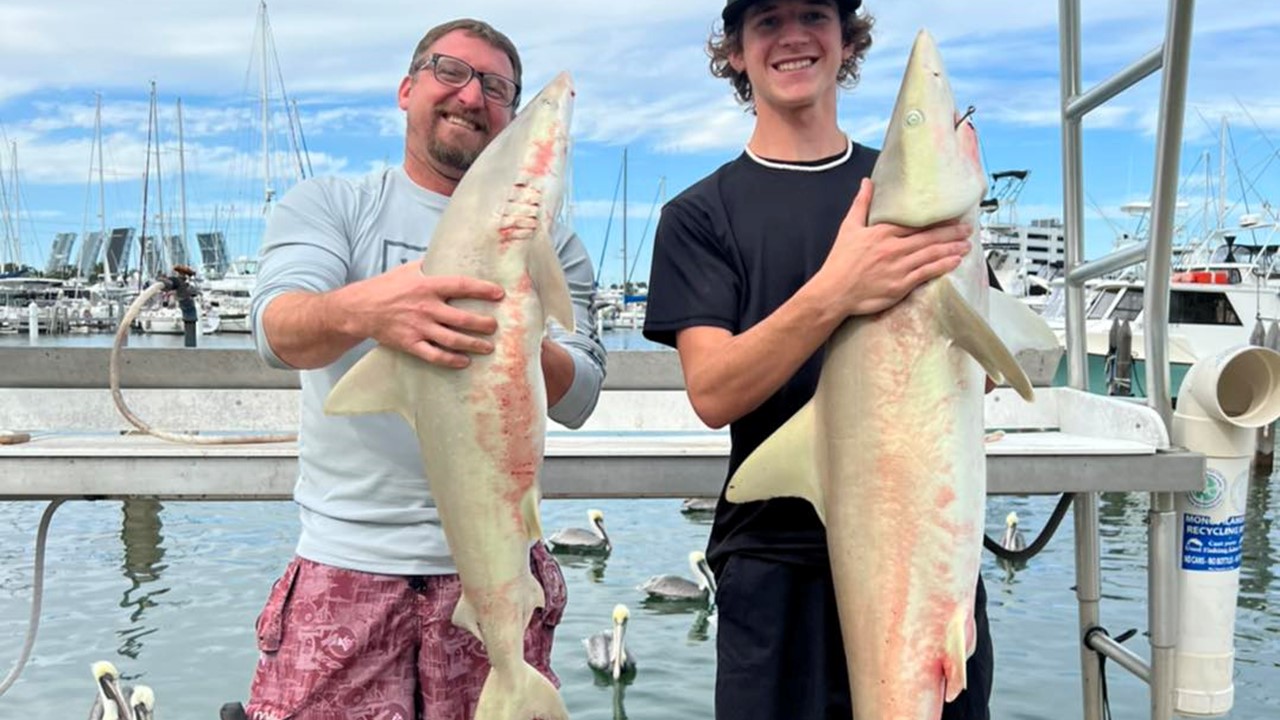 Port Canaveral is a great place for avid anglers to be! Boasting some of the best fishing grounds in the Atlantic, Port Canaveral offers exciting deep-sea fishing opportunities. Here, you can find some of the biggest and baddest monster fish out there. Tuna, billfish, grouper, snapper, and sharks make Port Canaveral's waters their home. And with both trolling and bottom-fishing methods available in Port Canaveral's waters, it doesn't matter if you're an experienced angler or a beginner – anyone can catch trophy fish when they head out with an experienced boat captain. Let Port Canaveral give you unforgettable experiences and unique stories that'll last a lifetime.
What to Expect on a Port Canaveral Winter Fishing Charter
You can expect nothing short of the best when you go on a fishing charter with Canaveral Kings. Right now, we expect some great action trolling for kingfish, and we don't need bait to catch these guys. We are using lures right now, and they are biting. Right now, we are seeing action from blackfin tuna and sharks. You can eat blackfin, so if you're on the market for a unique eating and fishing experience, you can come to try Port Canaveral. That isn't the only thing biting out there right now, though! Some hot items include snapper, Mahi, and kingfish, especially, are getting it too!
But don't worry, if you're not lucky out in the nearshore waters, your Captains won't let you down. On your way back inshore, you can try your luck at some inshore gamefish and might even grab a snook or couple of redfish home like these guys!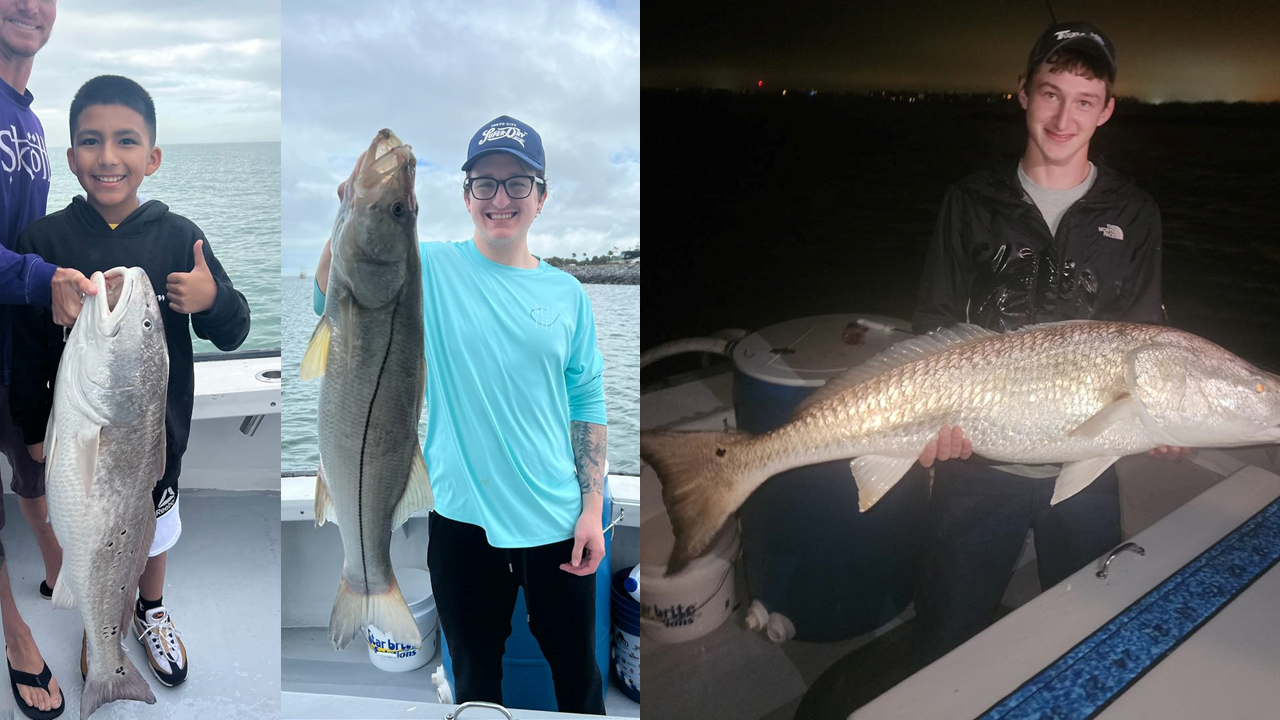 Regardless of your interests and expectations, Canaveral Kings will meet them. With multiple experienced Captains, they know exactly when, when, and how to put you on fish and have the fight of a life time. Offshore game fishing is an experience many go without, but it sure is a bucket-list item. Book your trip today and see what offshore fishing in Port Canaveral offers!
If you're lucky you might even spot a submarine. While I can't promise this will happen, it has happened and we got the proof!