Port Canaveral is a place where dreams come true. It's the home of some of the best offshore fishing in the world and space travel – two activities that are about as different as they come. However, we offer trips that combine both of these activities into one unforgettable experience.
Quick Overview
Our Port Canaveral fishing charter boats are available to watch rockets launch from the same waters they fish in. You won't find an experience like this anywhere else in the world!
If you're looking for an unforgettable fishing adventure, Port Canaveral is the place for you to be! We offer a variety of charter trips that can take you offshore to catch some of the biggest fish in the world.
Our trips are designed to accommodate experienced anglers and those who have never been fishing. Best of all, we take care of all of the details so you can relax and enjoy your time on the water.
Home to Space Travel
Port Canaveral is host to a large number of rocket launches throughout the year. This provides ample opportunities to view spacecraft live and in person. Seeing one up close is an awe-inspiring experience that will stay with you forever.
Why not bring the family out on the water to see this rare and amazing experience? Feeling the raw power of a launch up close is something everyone should experience at least once in their lifetime.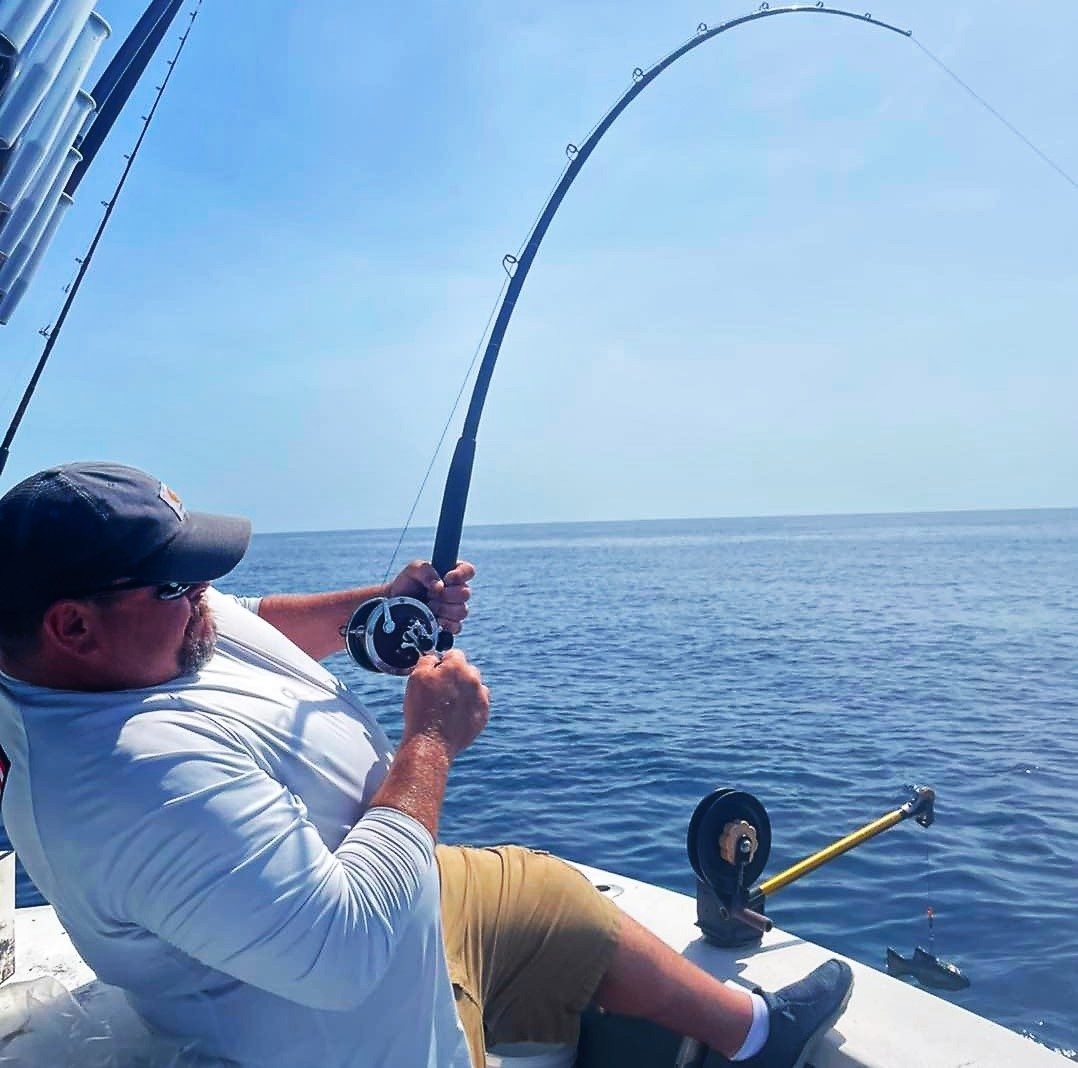 Where else can you catch monster offshore fish while watching rockets blast into space? Port Canaveral is the place for you if you're looking for one of the most unique experiences on the planet.
Excursions
Are you looking for the most unique way to spend time on the water?
Come explore the world's best fishing and witness a rocket launch from the closest possible view. We offer offshore fishing trips and launch viewing packages that will excite and amaze you.
Our team is passionate about providing an unforgettable experience for each and every one of our guests. With us, you'll see things nobody else gets to see.
"Space" is limited, so book your trip soon.
We can't wait to take you on an adventure you'll never forget!
Cape Canaveral Fishing Charters – Deep Dive
Cape Canaveral Fishing Charters are not just about fishing, they're an adventure of a lifetime.
The open sea, the thrill of the catch, and the unforgettable memories created on these trips are unparalleled.
However, charting your course in this vast ocean can be overwhelming for many especially when you have to pick from numerous charter services available at Cape Canaveral.
That's where Cape Canaveral Fishing Charters come into play. We offer expert-guided fishing expeditions that cater to seasoned anglers and beginners alike.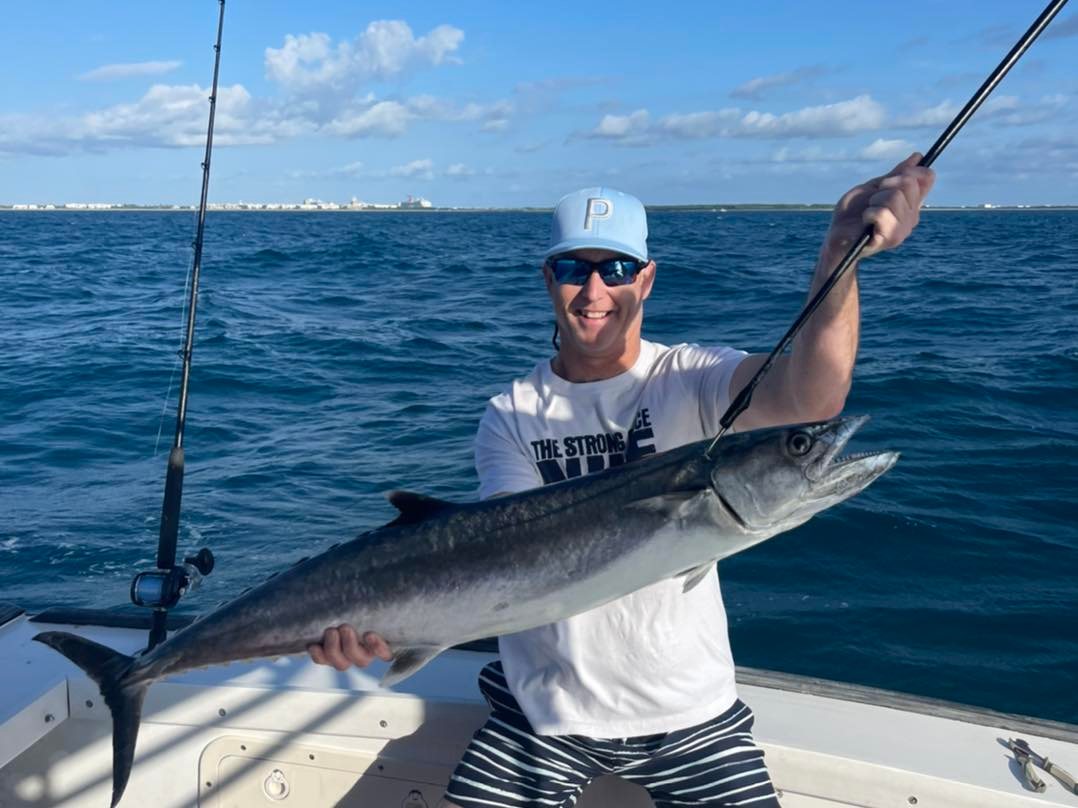 Experience Port Canaveral Fishing Charters
A fishing charter out of Port Canaveral, Florida offers more than just an offshore adventure. This unique experience combines deep-sea fishing with a view of rocket launches from nearby Cape Canaveral Spaceport.
The region's rich marine ecosystem supports a diverse range of species, making each trip aboard our Port Canaveral fishing charter boats an exciting journey into the unknown. Whether you're an experienced angler or a beginner dipping your line for the first time, we offer trips tailored to suit all skill levels and preferences.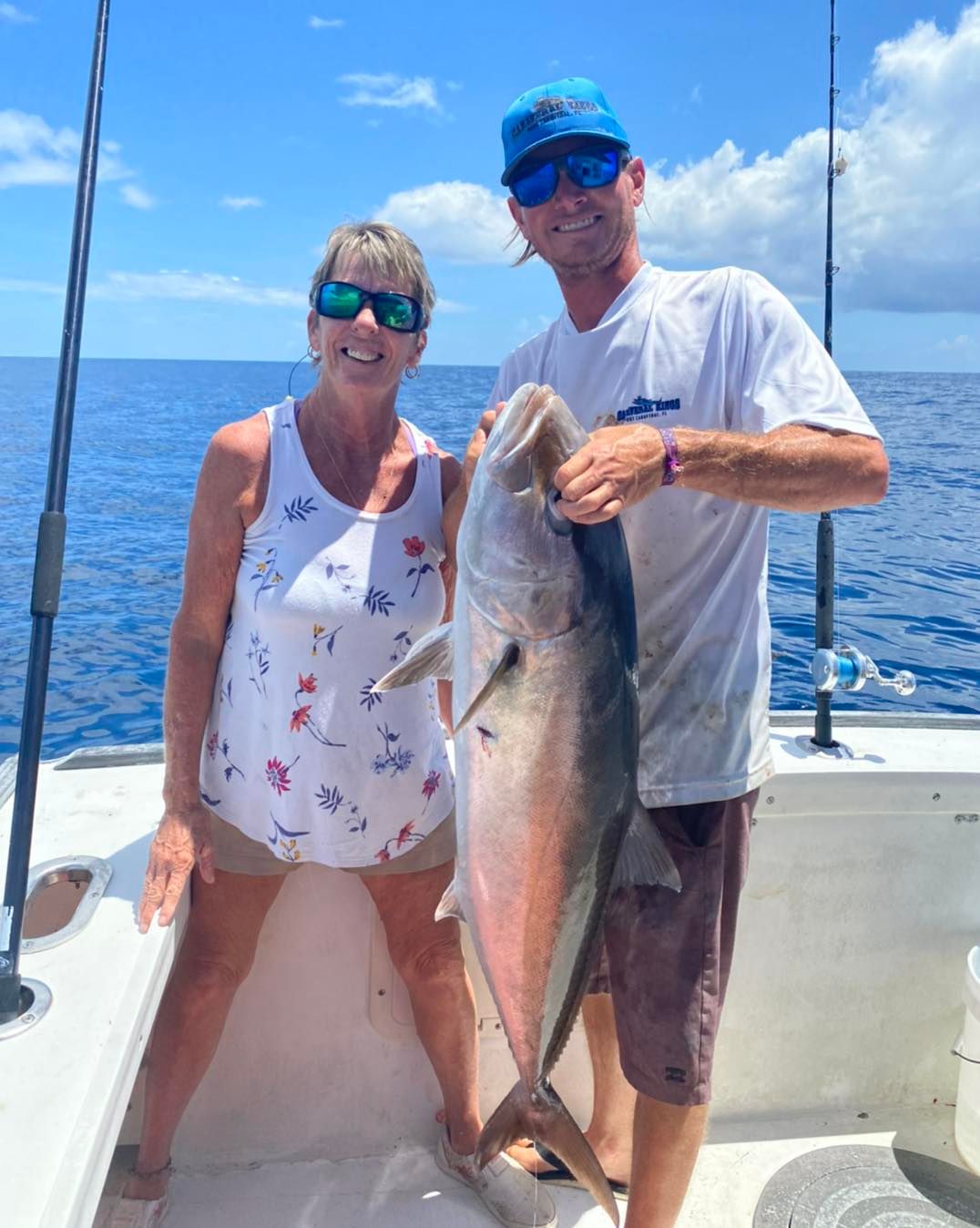 Fishing in Deep-Sea Waters
In these fertile waters off Port Canaveral, casting lines often results in catches such as snapper, grouper, or even mahi-mahi. Our seasoned captains have intimate knowledge about local fish populations and their preferred habitats, ensuring that every outing has high chances for success.
We accommodate both families seeking a fun-filled day on the water as well as experienced anglers who are up for catching monster offshore fish.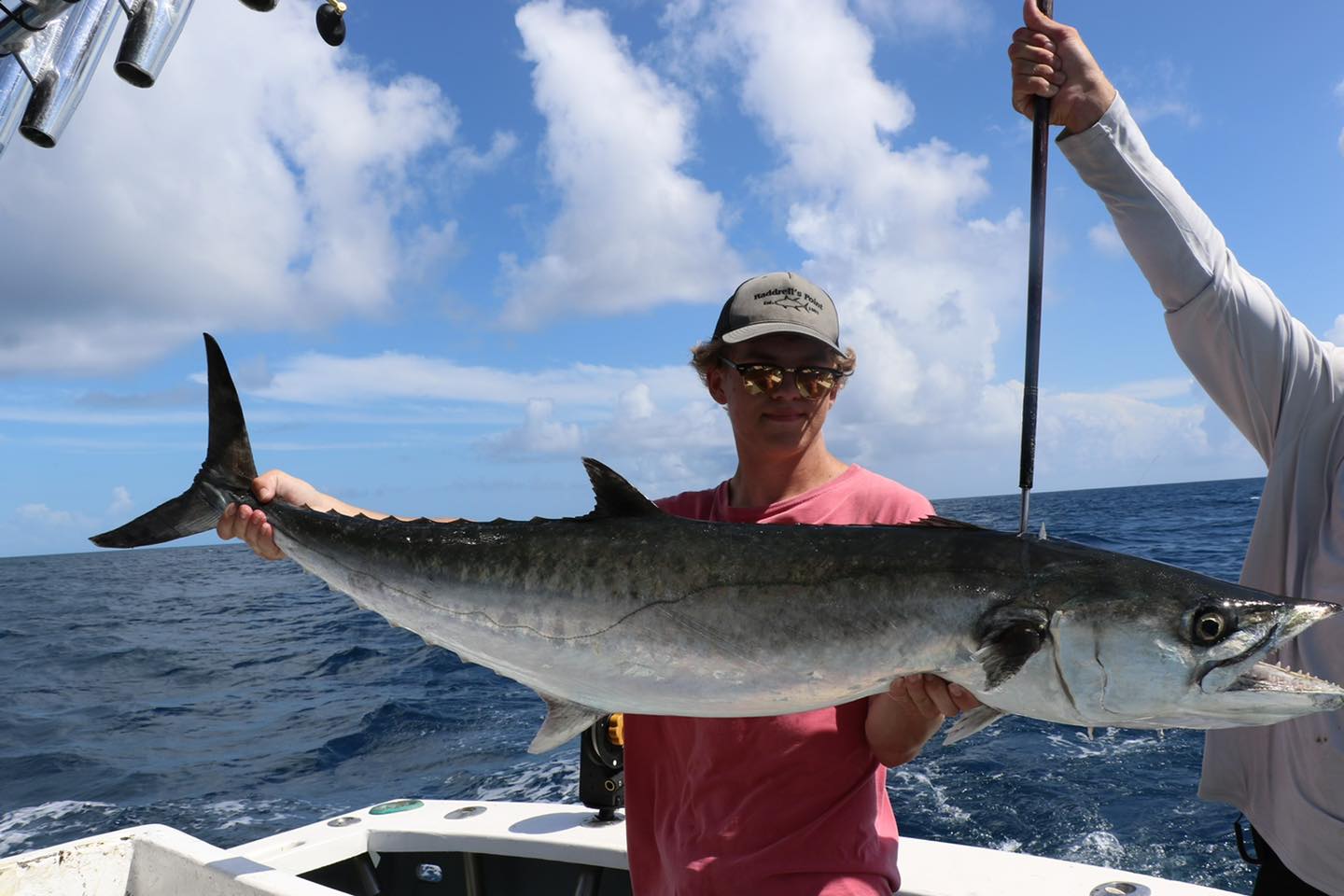 Capturing More Than Just Fish
Beyond offering unparalleled sportfishing experiences, Canaverals Kings Sportfishing Charters sets itself apart by providing guests with rare moments where space exploration intersects sea adventures. Imagine reeling in your catch while rockets ascend through clear skies above.
This blend creates unforgettable memories etched forever, transforming ordinary outings into extraordinary adventures.
This is a rare occurrence but not impossible.
Your Adventure Awaits
If you're intrigued, don't hesitate – take the plunge. Embark on your magical journey today by booking one of our customized trips. Book now.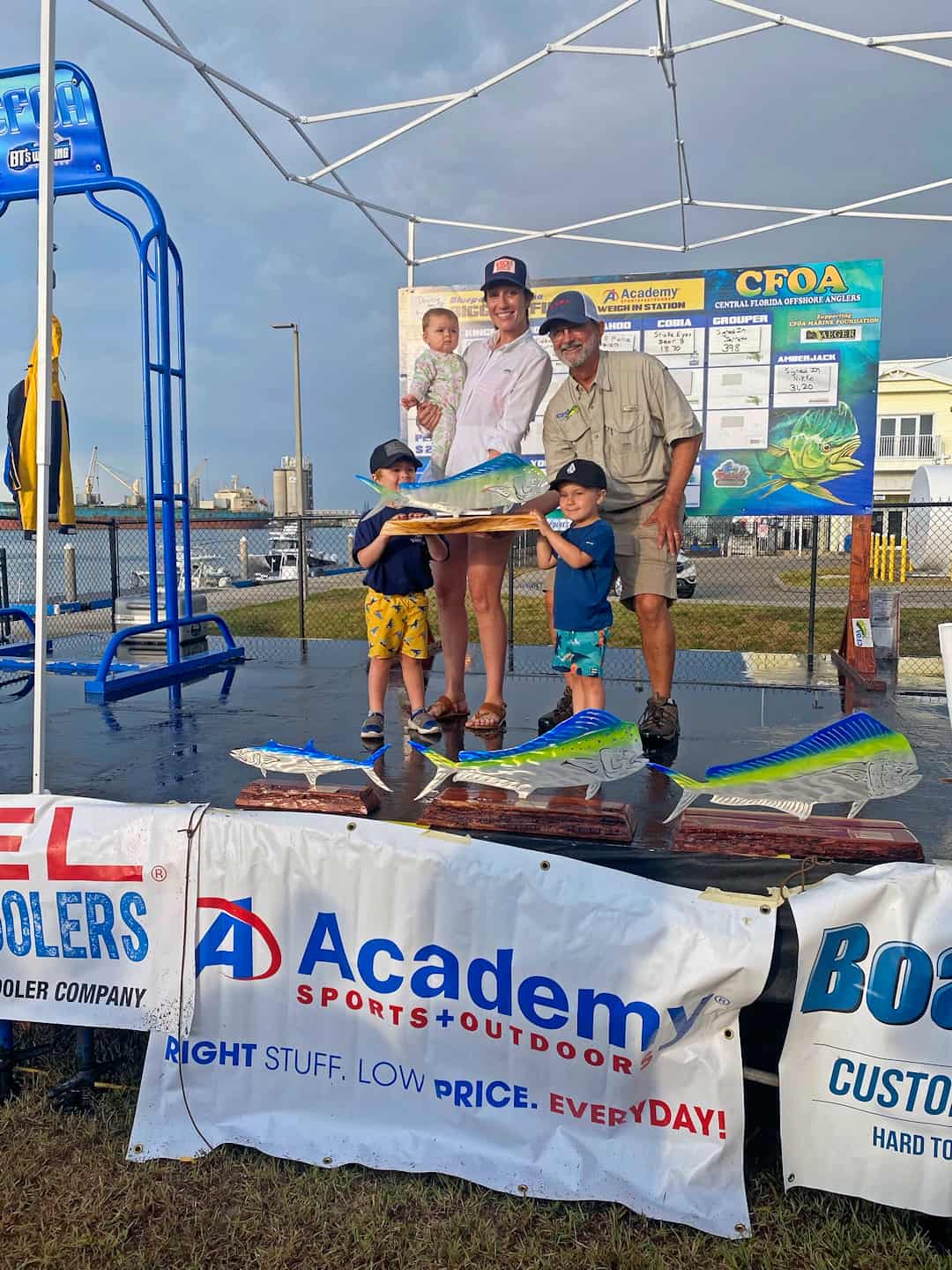 Meet the Canaveral Kings Sportfishing Charters Team
The Canaveral Kings Sportfishing Charters team is a diverse group of professionals, all driven by their passion for deep-sea fishing and commitment to providing unforgettable experiences. Each member brings unique skills that contribute to our success.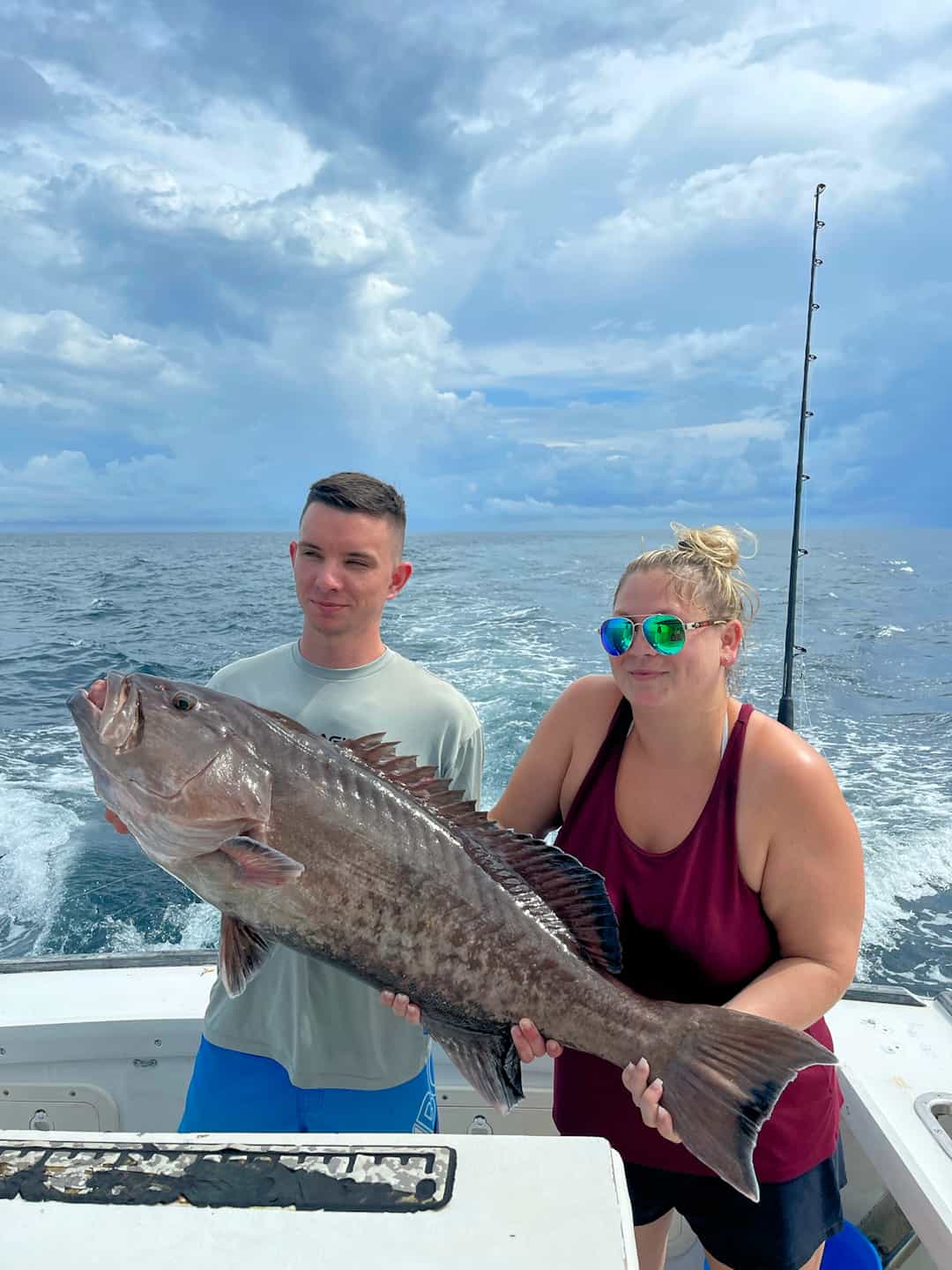 The Captains at Helm
Our captains are experienced seafarers who have spent years mastering offshore fishing in Port Canaveral's waters. They know where to find some of Florida's Atlantic coast's biggest fish and how best to navigate these often challenging seas.
Captain Joey stands out among them with his extensive knowledge about catching monster offshore fish. His love for deep-sea fishing has made him an invaluable asset on any charter trip, guiding novice anglers and seasoned pros towards successful catches.
We also have other equally talented captains as part of this dynamic team whose combined expertise ensures every guest aboard leaves with cherished memories.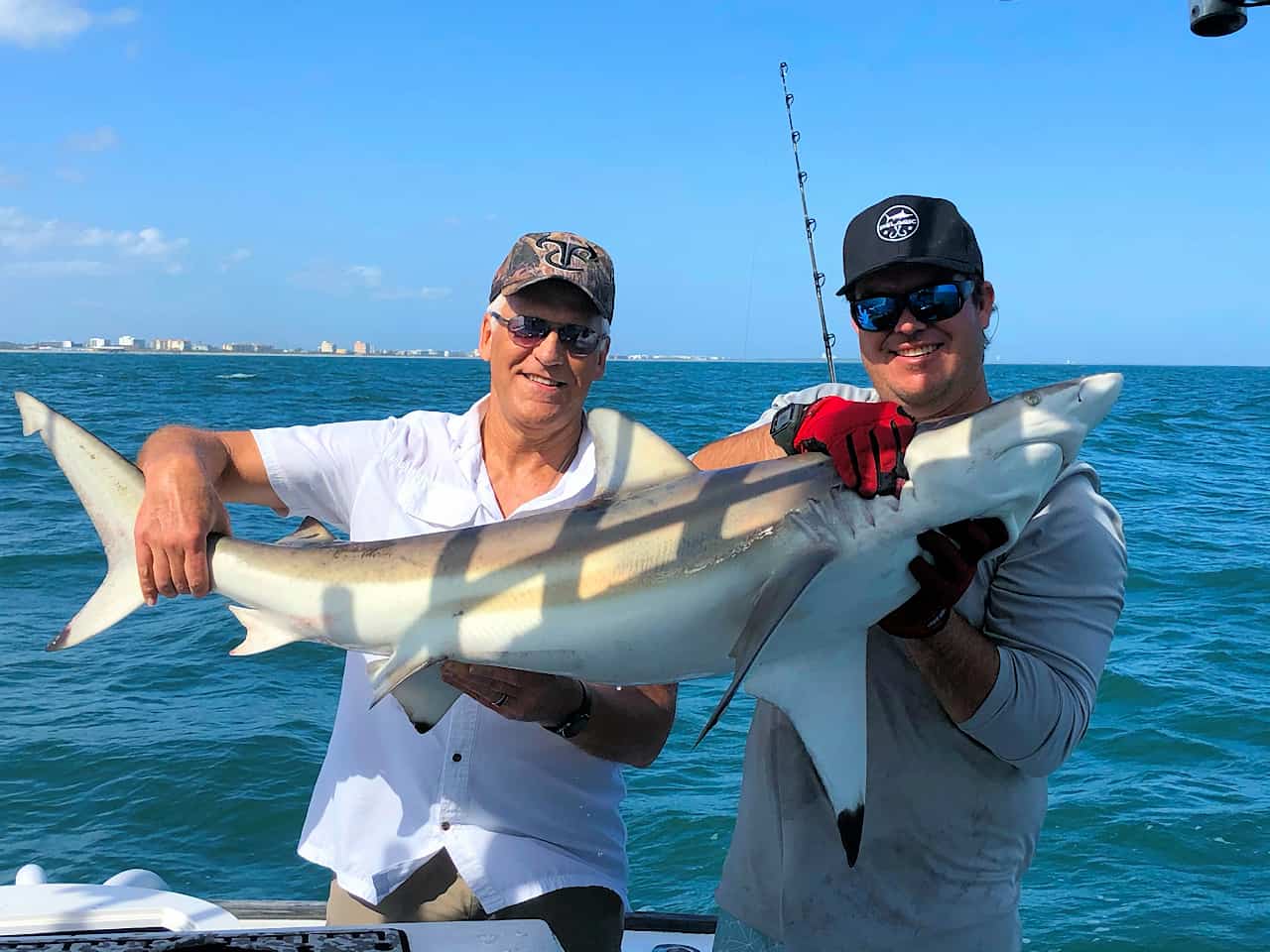 Navigating The Waters With Our Skilled Crew
Beyond steering the boat lies another essential task – handling various situations out at sea during your Cape Canaveral fishing trips. This responsibility falls under our proficient crew members.
They assist in setting up gear, baiting hooks, and helping to reel in those big game fishes while ensuring everything runs smoothly onboard throughout your journey.
Maintaining Our Fleet: A Task For Experts
Apart from navigating treacherous waves or reeling massive catches lies yet another crucial aspect – maintaining our fleet. This job rests upon the shoulders of our dedicated maintenance staff.
This hardworking bunch works diligently, making sure each boat from 'Canaveral Kings Saltwater Fleet' is well-maintained so it can easily cruise through varying weather conditions offering comfortable trips.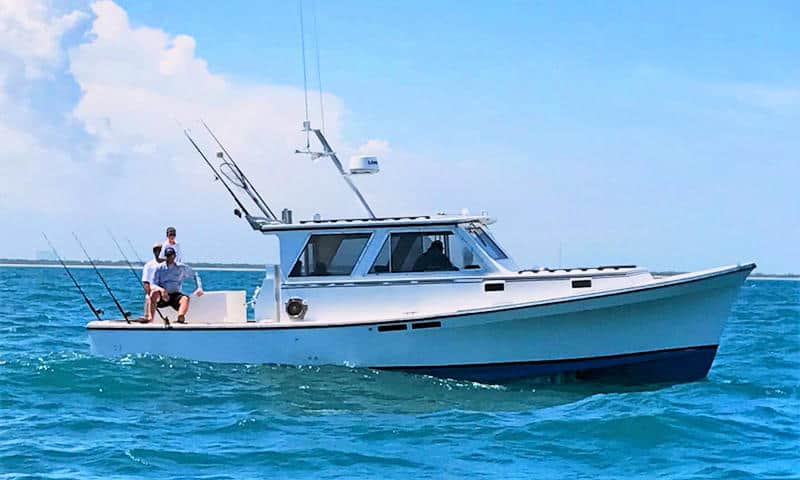 All members play pivotal roles in ensuring guests not only catch their dream fish but leave us feeling satisfied long after their visit ends.
Recap: 
With a seasoned crew of captains and professionals, Canaveral Kings Sportfishing Charters guarantees an unforgettable deep-sea fishing experience. From navigating challenging waters to maintaining the fleet, every detail is handled with utmost expertise. It's more than just a trip; it's your dream catch come true.
Discover the Saltwater Fleet of Canaveral Kings
The saltwater fleet at Canaveral Kings Sportfishing Charters is more than just a collection of boats. It's an assembly line that drives our offshore fishing trips, ensuring you have unforgettable fishing adventures in Port Canaveral.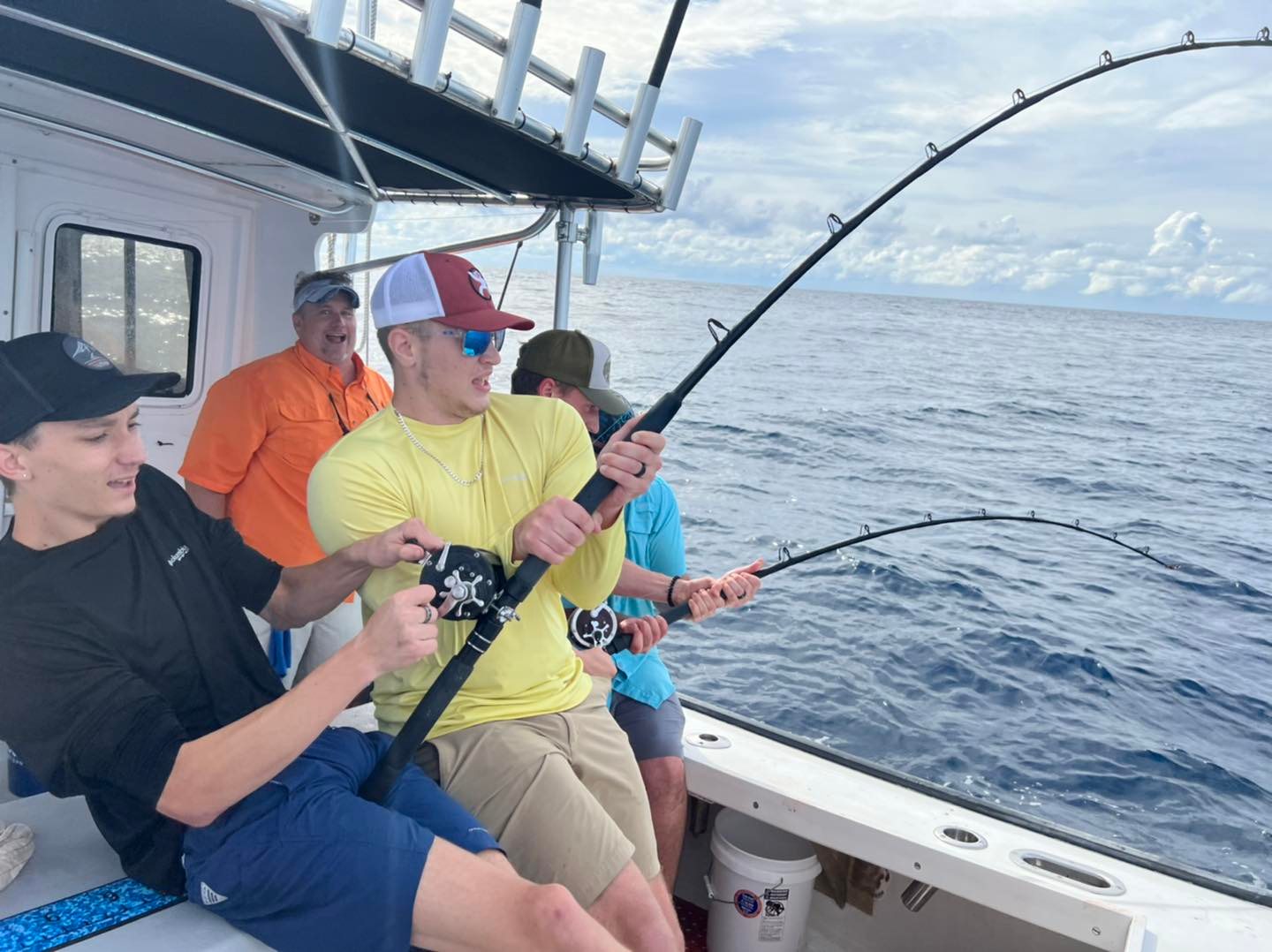 Fleet Features Tailored for Optimal Fishing Experience
Apart from being technologically advanced, these Port Canaveral fishing charter boats also cater to anglers' comfort needs. The spacious decks provide ample room for casting lines without any interference while offering comfortable seating spaces when needed.
Meticulously designed vessels catering to both novice and experienced anglers.
Sophisticated fish-finding tech boosts your chances of landing monster offshore fish significantly during your deep-sea adventure.
Ergonomic design ensures maximum comfort throughout the journey off Cape Canaveral's coast.
Prioritizing Safety Above All Else
All captains on board our private fishing charters hold US Coast Guard certifications – they've undergone rigorous training in marine safety protocols as well as emergency procedures. Safety equipment such as life jackets, flares, and fire extinguishers are always available onboard all our vessels so that you can focus solely on reeling in those big fish. In addition to maintaining high mechanical standards across all boats within the saltwater fleet, we prioritize smooth rides even through choppy waters, making every trip enjoyable yet thrilling.
Contact Us Today.
If you have any further inquiries or would like to book an exciting sea venture aboard one of our top-notch sportfishing charters, contact us today. We're here to assist in making your aspirations a reality.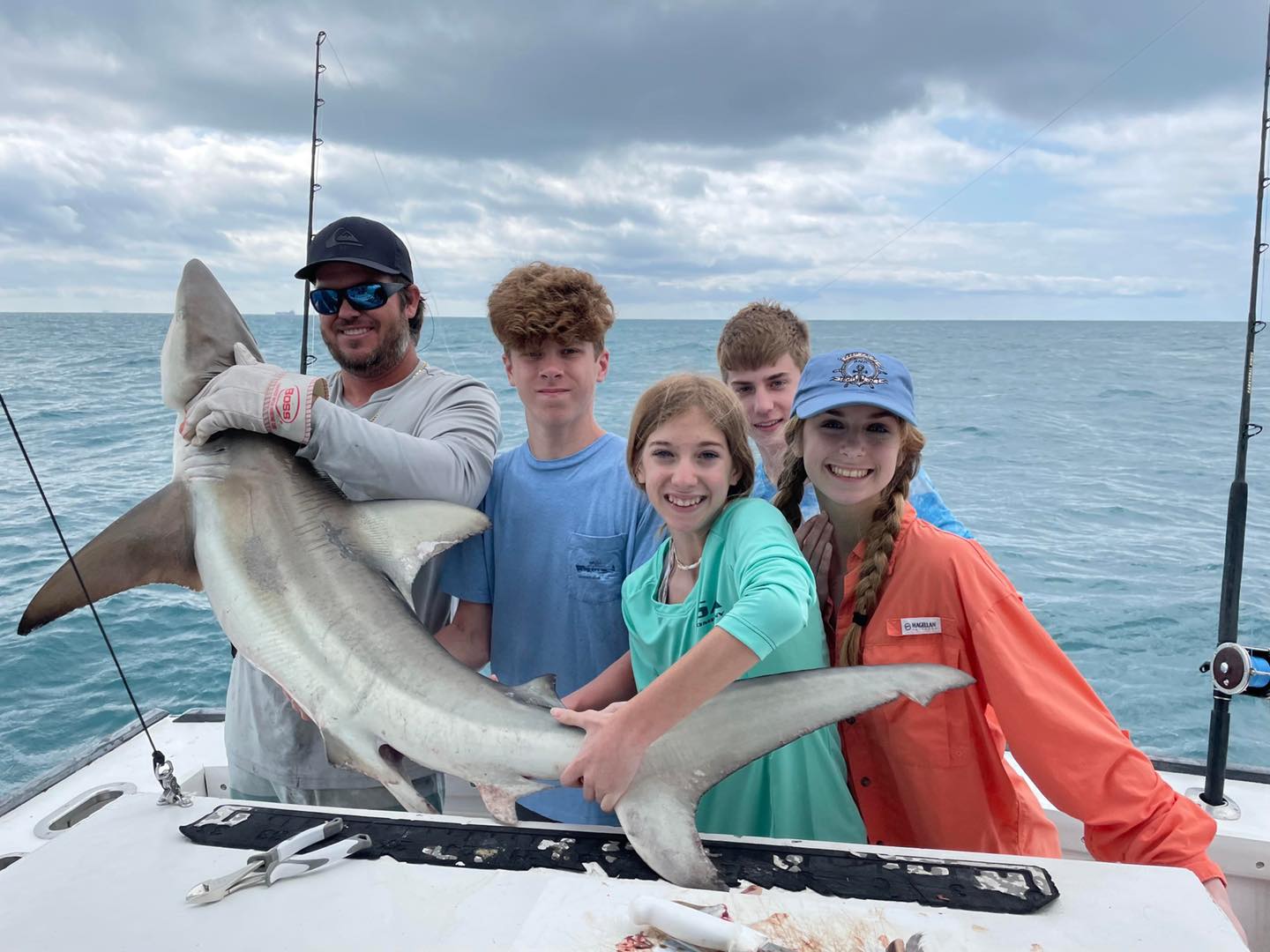 Private Fishing Charters Near Orlando
Canaveral Kings Sportfishing Charters, located just a short drive from the vibrant city of Orlando, provides an exceptional offshore fishing experience. Our private fishing charters are more than just fishing trips; they're personalized adventures that cater to your unique interests and skill levels.
We recognize that every angler has their own set of goals for each trip. Whether you're looking to catch your first fish or targeting specific species, we customize our trips accordingly. Discover how we tailor-make experiences here.
The Advantage of Private Charter Trips
A private charter offers unmatched freedom and flexibility compared to shared excursions. You control the pace, select who accompanies you on board, and decide what type of fish you want to target during your outing.
This tailored approach is perfect for experienced anglers seeking new challenges in unfamiliar waters as well as novices hoping for an enjoyable introduction to deep-sea fishing. Our seasoned captains provide guidance while also respecting your autonomy throughout these journeys. Meet our expert team here.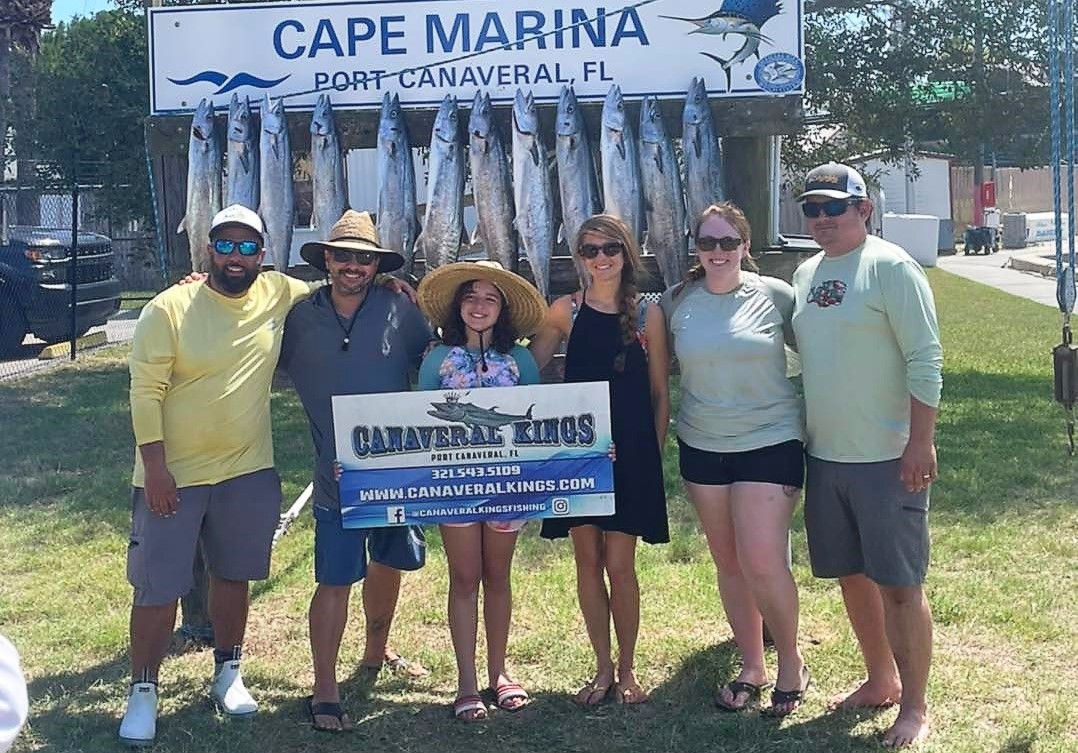 Your Offshore Adventure Awaits
Cape Canaveral's diverse marine life ensures thrilling encounters, whether it's reeling in monster offshore fish or dropping lines to local favorites like snapper and grouper. Learn about Cape Canaveral's rich biodiversity here.
Beyond landing big catches lies another aspect that makes this adventure truly unforgettable – bonding with friends or family amidst Cape Canaveral's grandeur, far removed from urban distractions.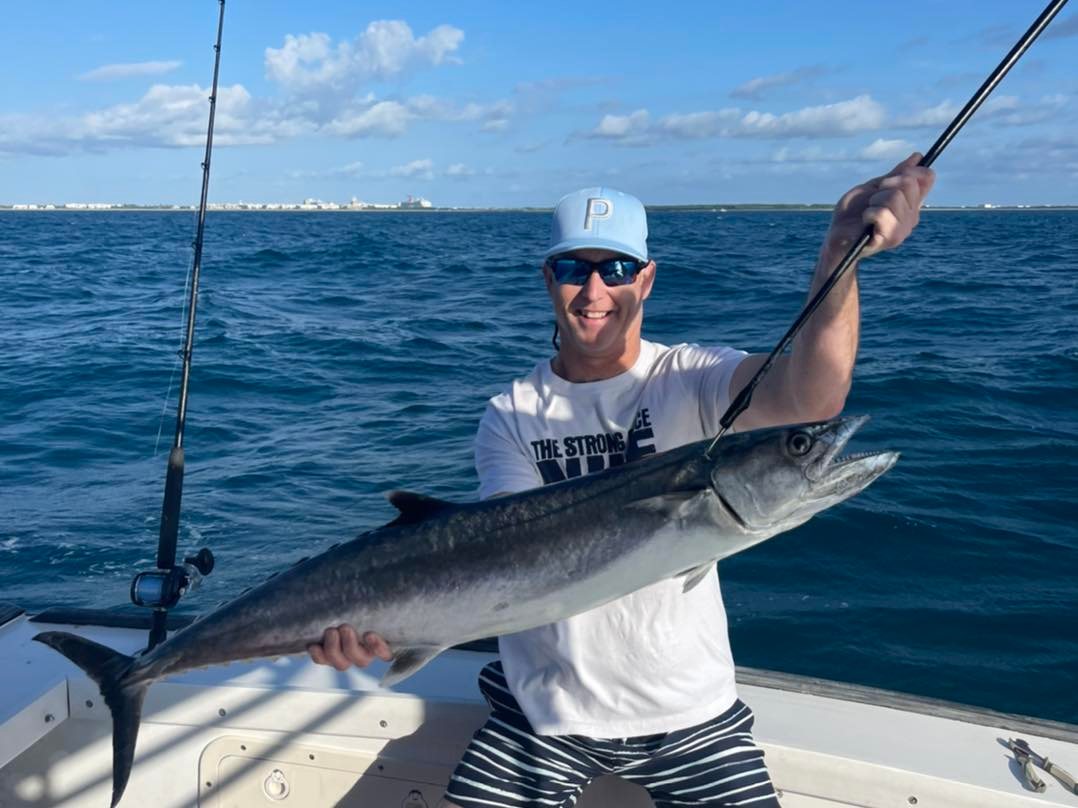 Safety First: Your Well-being Is Our Priority
Your safety is paramount throughout this exhilarating journey, which is why all necessary precautions are taken before setting off shoreward.
Each vessel in our fleet undergoes regular maintenance checks, ensuring they remain seaworthy at all times while being equipped with modern navigation systems plus emergency equipment meeting international standards.
In addition to physical safety measures aboard each vessel, our skilled crew members ensure everyone understands basic maritime rules plus safe handling practices when dealing with hooks, lines, rods, etc.,
Recap: 
Experience a personalized deep-sea fishing adventure with Canaveral Kings Sportfishing Charters. Enjoy unmatched freedom and flexibility, target your favorite fish species, bond with loved ones, all while prioritizing safety in our well-maintained vessels.
What You Can Catch on Our Offshore Fishing Trips
A variety of exciting species await you in the waters off Port Canaveral. This region is renowned for its abundant sea life, providing a stimulating experience to both experienced and beginner anglers.
Catching Big Game Fish
In our offshore fishing trips, big game fish like sailfish, amberjack, and tuna are some of the most coveted catches. These creatures offer an adrenaline-filled battle and create unforgettable moments with their strength and beauty.
Sailfish are renowned for their swiftness – they're reckoned to be one of the quickest swimmers in marine waters. Their vibrant colors and spectacular leaps create awe-inspiring sights that remain etched in memory long after your trip ends. Find out more about catching sailfish here.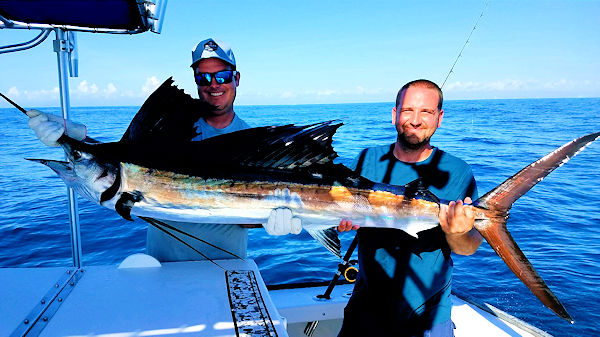 Catching Other Popular Species
Beyond these giants, there's still plenty beneath the waves waiting to be discovered. Red snapper, king mackerel, grouper, among others, call Port Canaveral home, making every trip a unique adventure.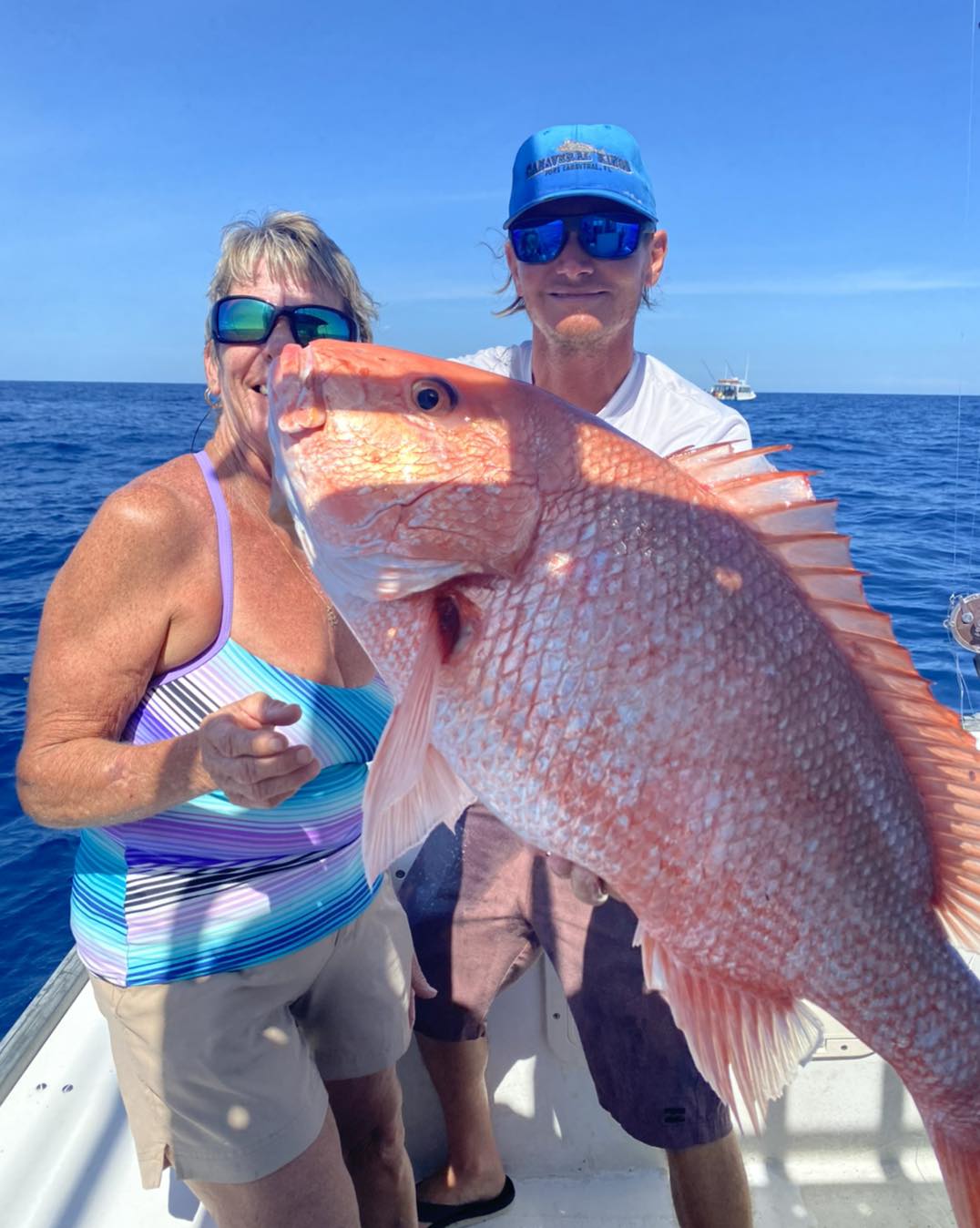 Famous for its taste and size, the red snapper is a favorite among many. They are mostly found around reefs where they feed on smaller creatures. Learn more about hooking them here.
Moving towards surface waters, we have king mackerels or 'King Fish' as locals call them. Known for their speedy chase once hooked, they often leap out from the water, giving a visual treat along with an adrenaline rush. Discover tips to land one of your own here.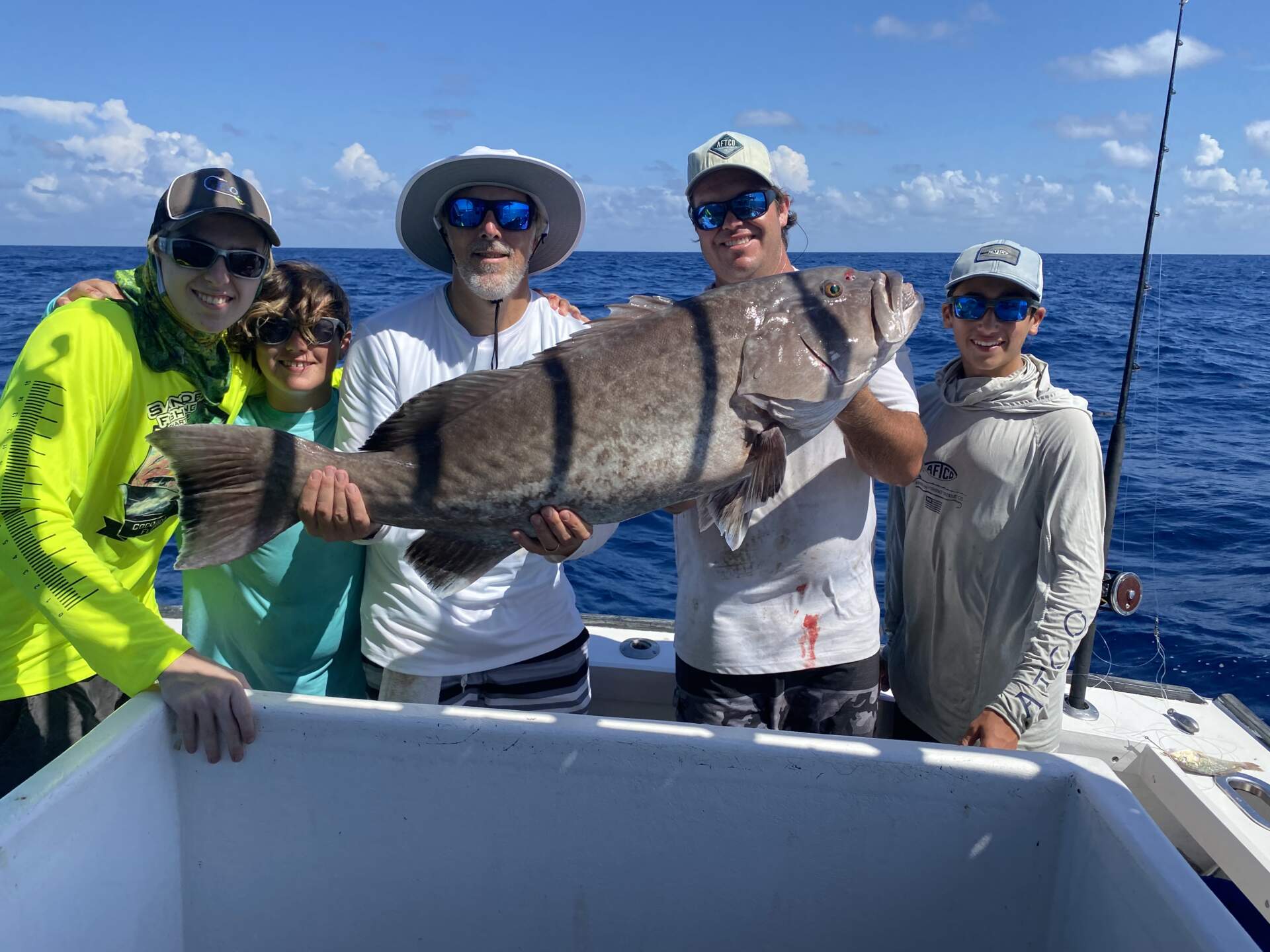 Last but not least, grouper also calls Port Canaveral home. These bottom-dwelling giants may require some muscle power, but the reward is well worth it when those fillets hit the skillet.
Recap: 
Book an offshore fishing trip with Cape Canaveral Fishing Charters and reel in big game fish like sailfish, marlin, and tuna. Don't miss out on other popular species such as red snapper, king mackerel, and grouper that make every trip an unforgettable adventure.
How To Book Your Trip
Envision the excitement of casting your line into the deep. You feel a pull on your rod and reel in an impressive catch that will envy all fellow anglers. This is just one aspect of what awaits when you book on an adventure on a Cape Canaveral Fishing Charter.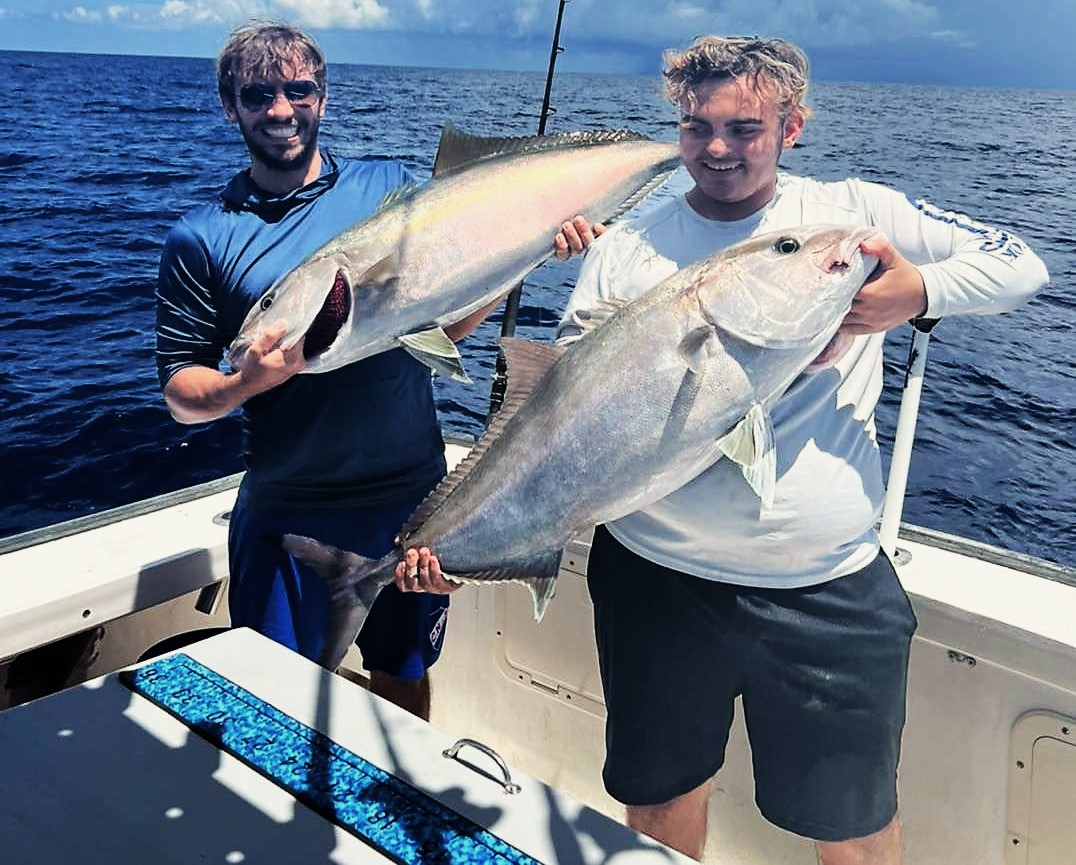 Our charter trips offer more than just fishing opportunities, though. As we navigate through the waters of Port Canaveral, keep watch for playful dolphins or leisurely manatees passing by our boat. And if fortune favors us, we might even witness one of Cape Canaveral's breathtaking rocket launches from SpaceX or NASA.
Booking Your Charter Trip
Your unforgettable offshore fishing adventure is only a few clicks away. We've simplified booking so that preparing for your trip takes precedence over worrying about logistics.
To begin with, visit our online portal where available dates and prices are listed clearly for each type of charter trip – half-day ventures perfect for beginners to full-day adventures crafted specifically to accommodate experienced anglers seeking monster offshore fish catches.
Once a suitable date has been chosen, fill out the form provided with necessary details such as contact information and the number of passengers joining.
We understand how important the experience is, hence our dedicated team reviews every detail submitted, ensuring a smooth journey during your visit. After confirming availability based on the requested dates, an email confirmation and further instructions will be relayed to you.
Book Right Here
Space Travel Meets Deep-Sea Fishing at Port Canaveral
The enchanting world of deep-sea fishing and the awe-inspiring realm of space travel come together in a unique blend at Port Canaveral. Known for its bustling cruise operations, this port is also renowned as an offshore fishing hotspot with "Canaveral Kings Sportfishing Charters". But there's more to it – it serves as a gateway to outer space, too.
A stone's throw away from Kennedy Space Center, your charter trip here offers much more than just angling adventures. As you set sail on our state-of-the-art boats into the Atlantic waters, ready for serious sportfishing, you might get lucky enough to witness rockets piercing through Florida skies.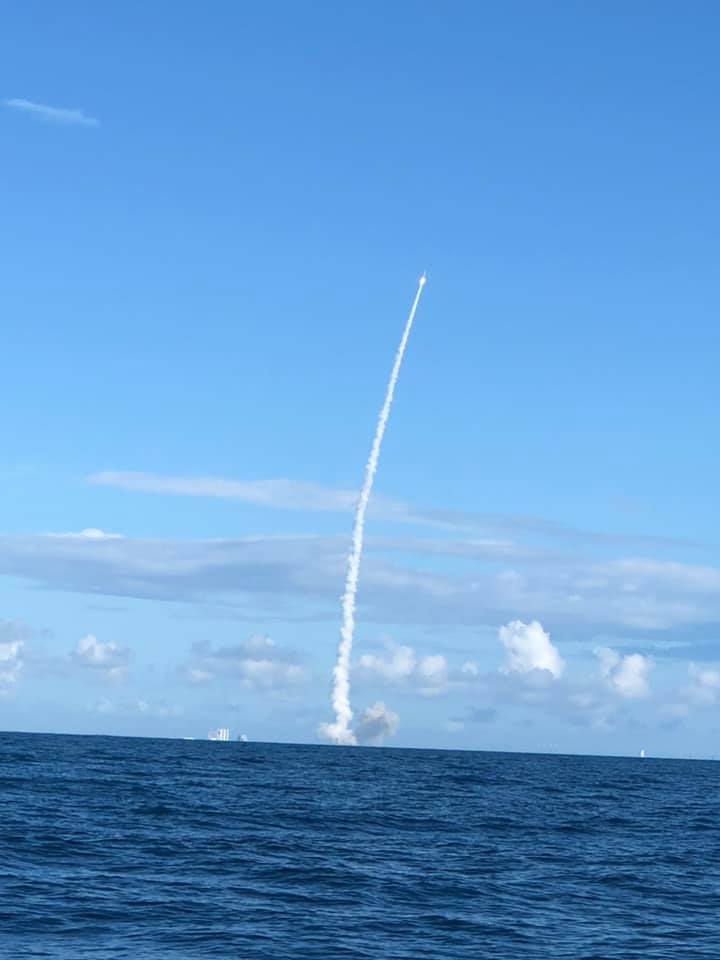 Merging Offshore Angling With Rocket Launches: A Unique Blend
Port Canaveral stands out among other destinations due to its ability to offer visitors an extraordinary experience that fuses intense deep-sea sports-fishing charters with live rocket launches. This fusion provides not only unforgettable moments catching big game fish but also witnessing man-made marvels shooting towards the stars.
This one-of-a-kind offering makes every trip aboard our boats far beyond ordinary; we're about creating lasting memories under both sea and sky.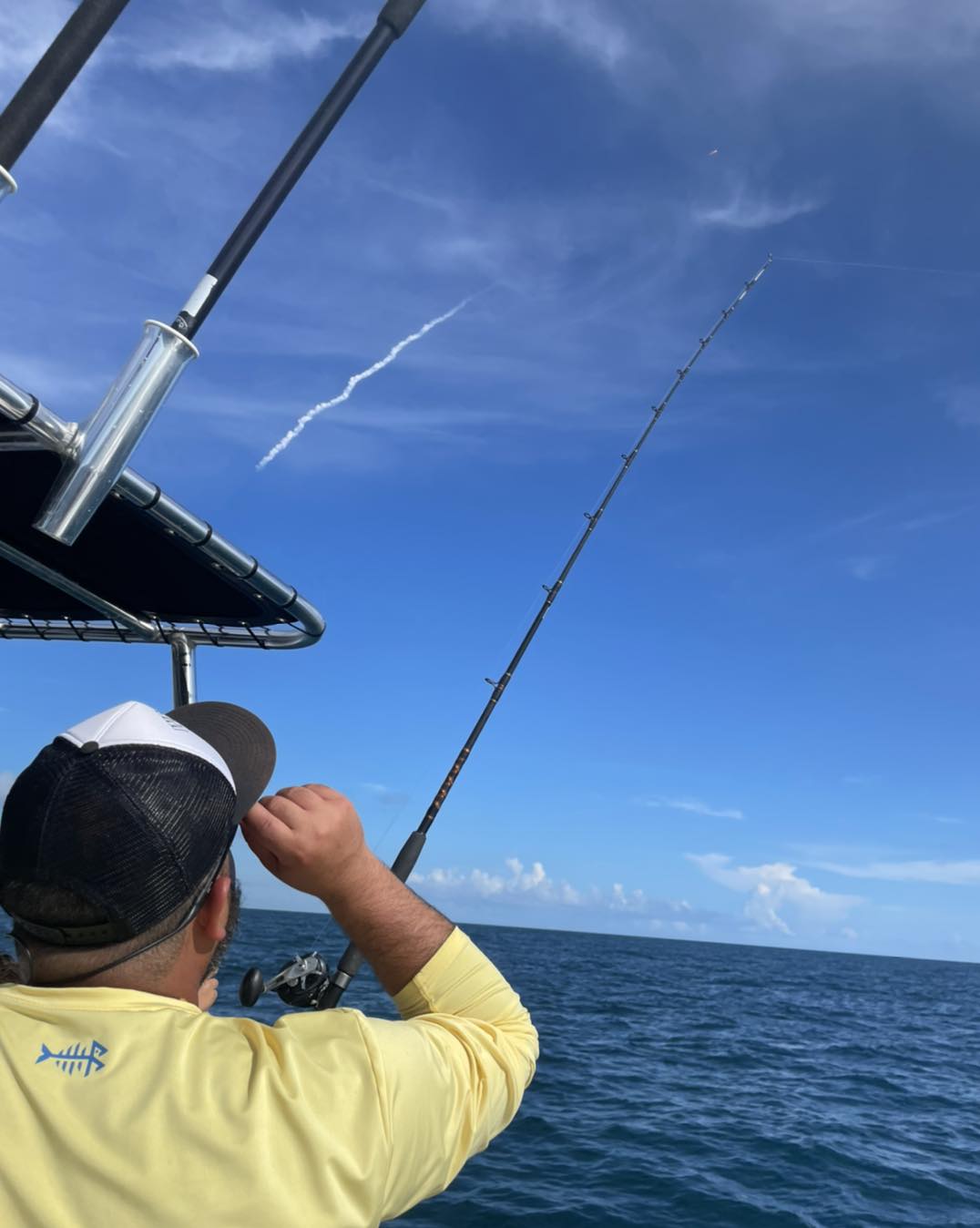 Rocket Sightings During Your Charter Trip
If timings align perfectly during your excursion, prepare yourself for front-row seats watching rockets ascend heavenwards courtesy of SpaceX or United Launch Alliance (ULA). The anticipation builds up until the countdown reaches zero; then comes that moment when engines ignite, sending powerful machines upwards, defying gravity before disappearing beyond Earth's atmosphere.
This adds another dimension altogether, making "Canaveral Kings" stand apart from regular offshore excursions by transforming them into once-in-a-lifetime events. "Check out upcoming rocket launch schedules."
Recap: 
At Port Canaveral, fishing charters offer more than just angling adventures. Here, deep-sea sports-fishing meets space travel for an extraordinary experience. Catch big game fish while witnessing rockets ascend into the sky – a unique blend that transforms your trip into a once-in-a-lifetime event.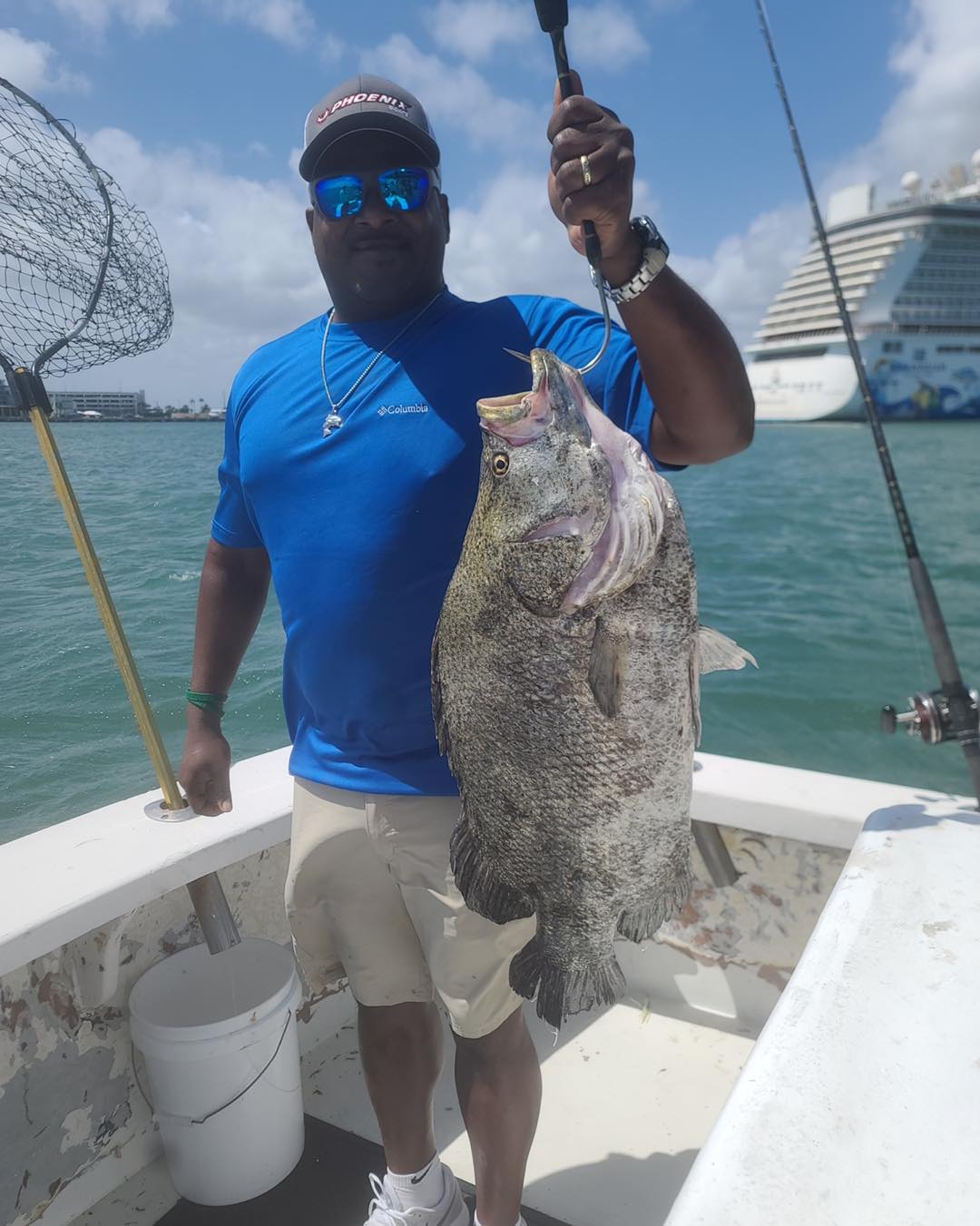 FAQs/Help – All Your Questions Answered
We understand that you may have numerous inquiries about our Port Canaveral fishing charter boats, the booking process, and what to expect on your trip. This area will address some of the more commonly asked queries.
Potential Catches During Offshore Fishing Trips?
The waters around Cape Canaveral are rich with a variety of species. Depending on seasonal changes and conditions, you might be lucky enough to catch anything from snapper or grouper to kingfish or even sailfish. Our experienced captains at the helm understand these waters well and can guide you toward locations where fish are plentiful.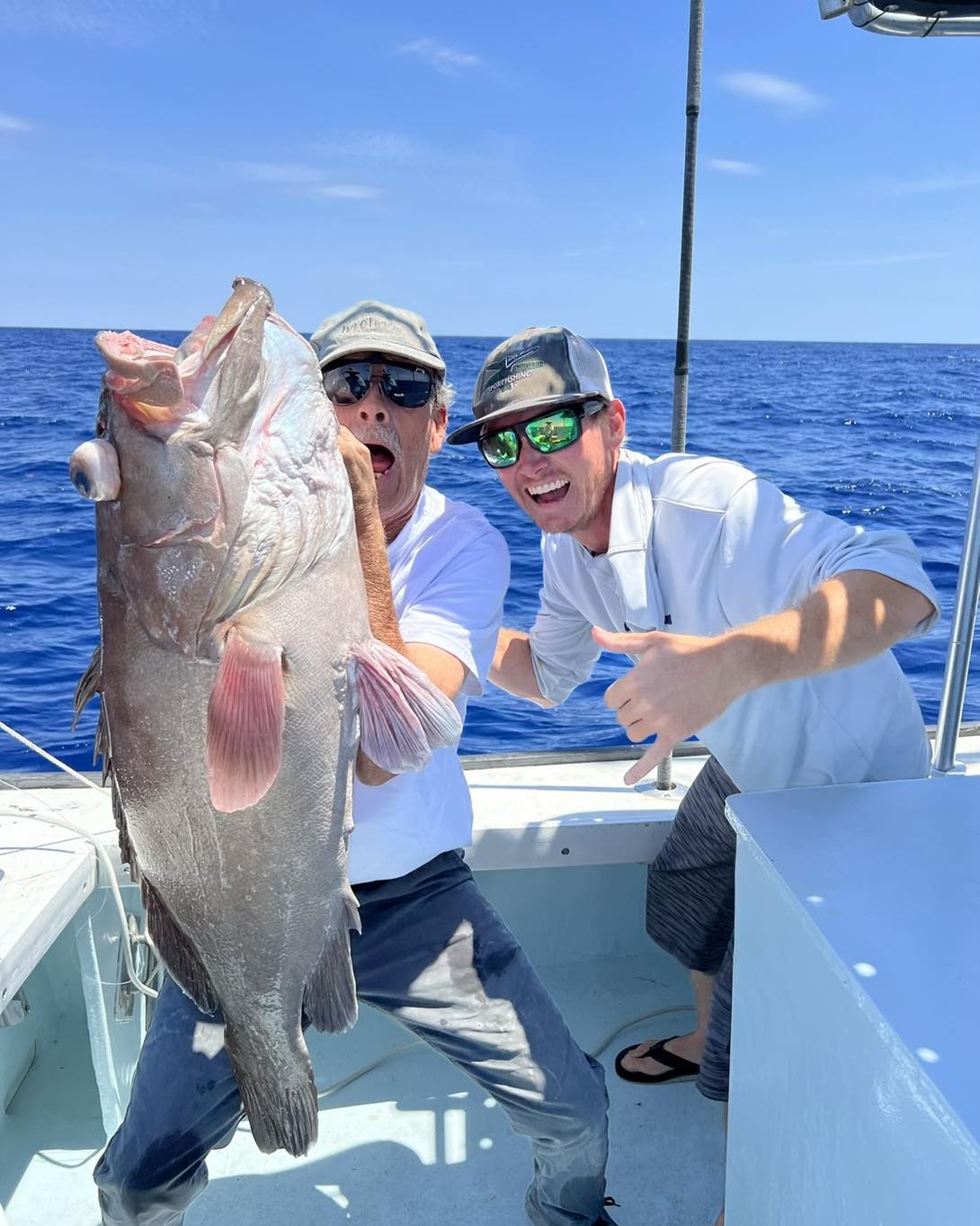 Do I Require Any Prior Experience Or Equipment For The Trip?
No previous experience is required when planning an adventure with us. Whether you're an angler looking for  a quick break from an Orlando vacation or new to deep-sea fishing adventures, our crew provides all the necessary guidance for a successful day out at sea. As far as equipment goes – we've got it covered. We provide top-quality rods, reels, along with bait and tackle, so the only thing you need to bring is a sense of excitement.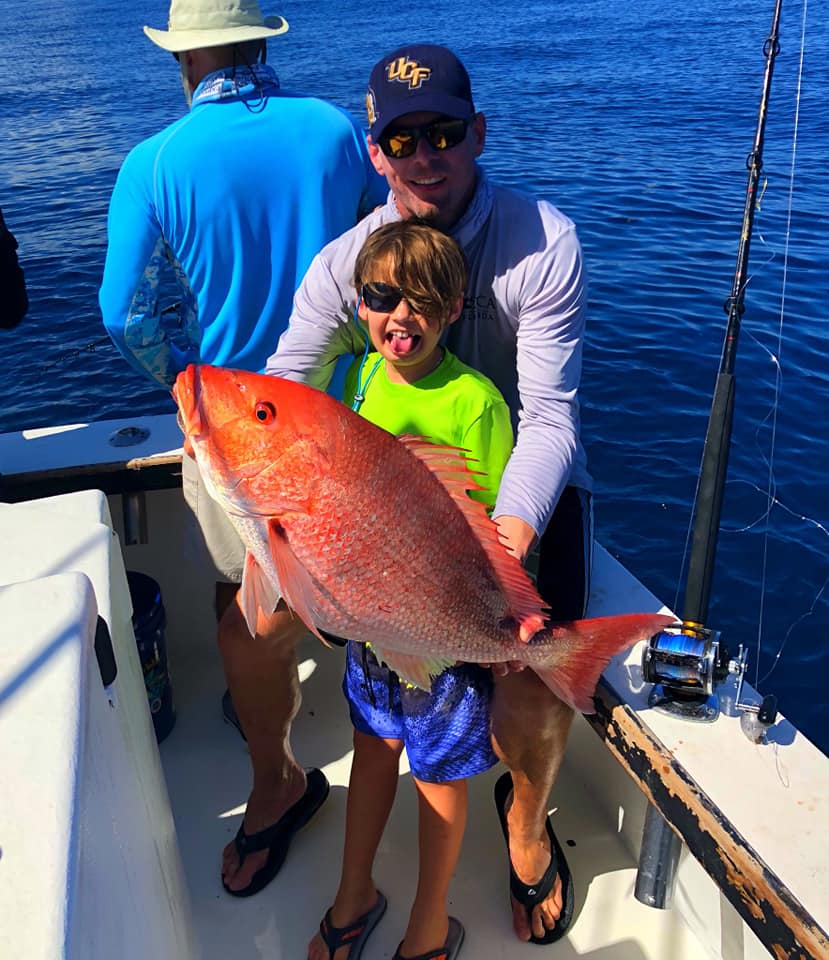 Can Children Participate In Offshore Fishing Charters?
Absolutely. At Canaveral Kings Sportfishing Charters, we believe everyone should have the opportunity to enjoy offshore fishing experiences. Although there could be age limits in place based on weather and the type of trip, we still want everyone to have a chance at offshore fishing.
Are You Close To Orlando?
If you are visiting area resorts like Disney World or Universal Studios Florida, getting here is as easy as pie. For those wishing to visit area resorts, a variety of transportation options are available, including car rentals, taxis and ride shares such as Uber and Lyft.
How Many People Can Go On A Charter?
This depends on which boat within our saltwater fleet is being used. For a private charter, typically each vessel accommodates 6 guests comfortably, plus the captain and crew members (as per US Coast Guard regulations). If larger group bookings are required, multiple boats can be arranged accordingly.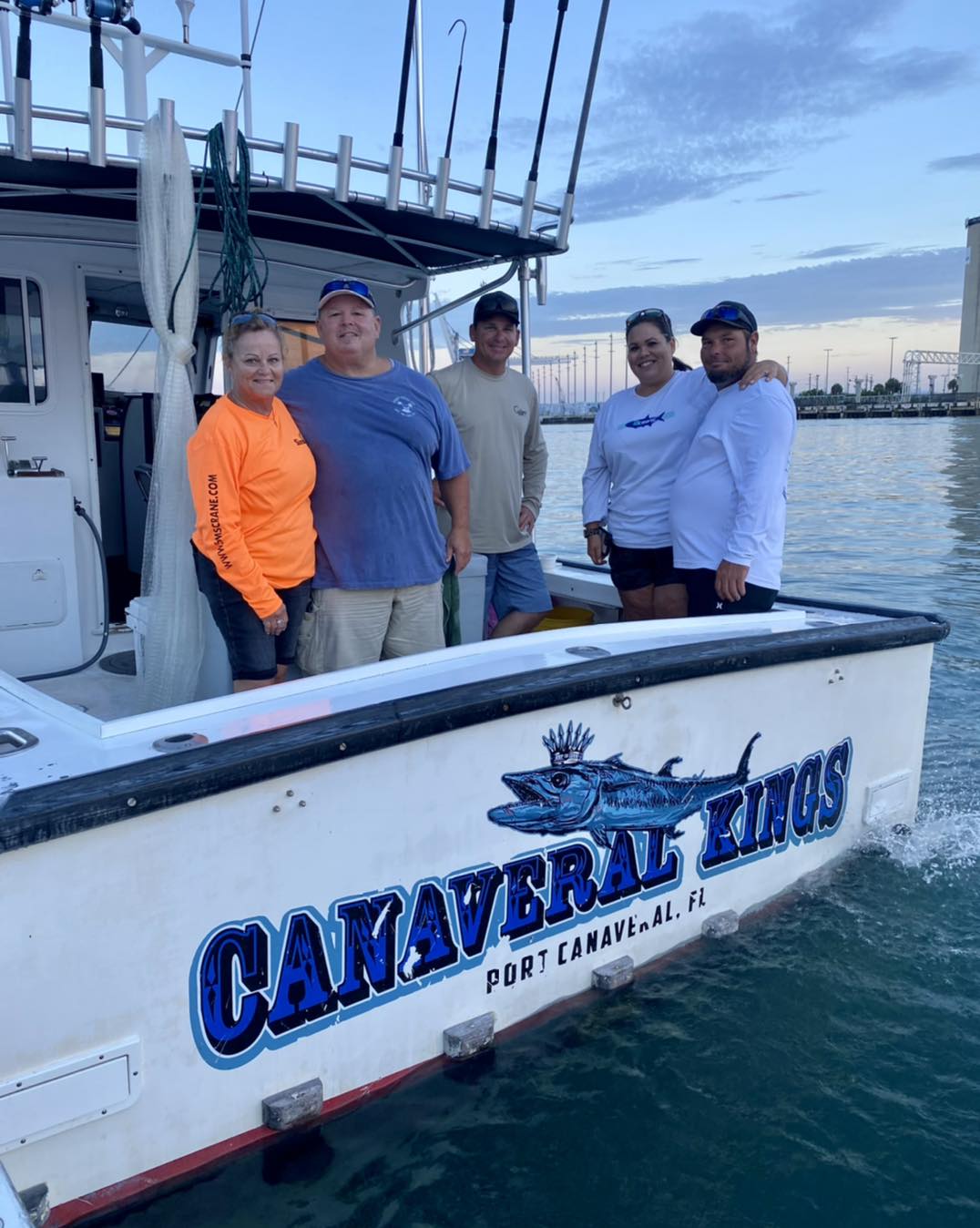 Contact Us Today.
Canaveral Kings Sportfishing Charters is dedicated to providing an exceptional customer experience. Whether you have inquiries about our Port Canaveral fishing charter boats or need assistance with bookings, we are here to help.
We understand that planning your offshore fishing adventure involves several considerations. That's why clear communication and detailed information provision form the foundation of our services, ensuring that every guest embarks on their journey with us feeling confident and excited.
Reach Out To Us
You can connect with us in various ways based on what works best for you:
Email: For comprehensive queries or if you require a detailed explanation about any aspect of our service offerings such as private charters or catching monster offshore fish species during trips, please email us at
Phone: If immediate assistance regarding booking one of our amazing charter boats is needed, feel free to call (321) 543-5109
Your Queries Are Important
We value each question because it provides an opportunity to enhance your overall experience while helping shape how we improve moving forward. If there's something specific not covered in this article – whether related to offering offshore fishing trip details or accommodating experienced anglers – don't hesitate to get in touch. Our team would be more than happy to provide further clarity so that when you embark upon this unforgettable adventure, everything goes smoothly without a hitch.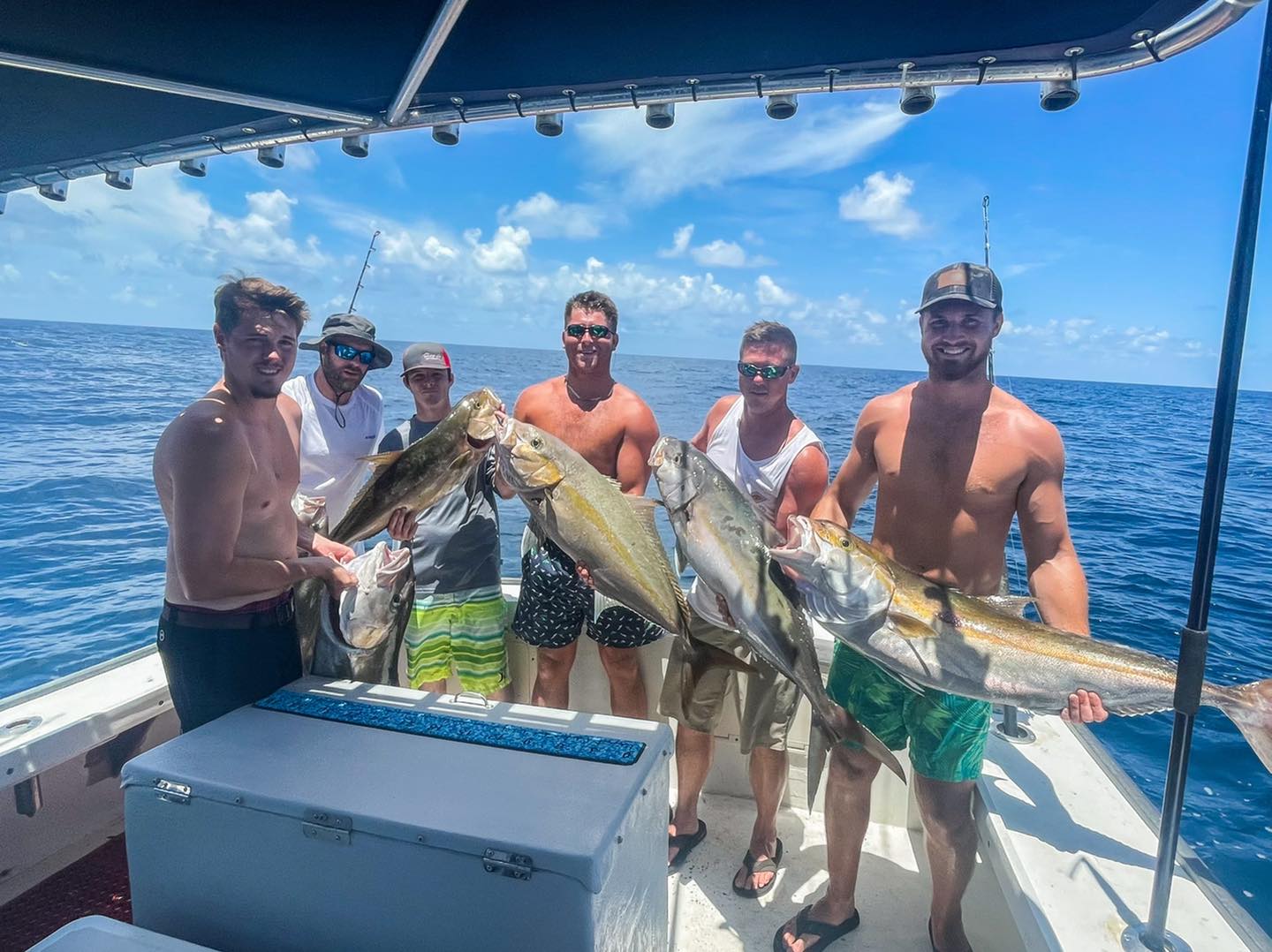 Embarking on an adventure with Cape Canaveral Fishing Charters is a journey like no other.
You'll experience the thrill of deep-sea fishing, guided by our expert captains.
Our top-notch fleet ensures your trip will be smooth and comfortable.
We cater to both experienced anglers seeking big game fish and beginners wanting to enjoy a day on the water near Orlando.
The unique setting of Port Canaveral offers fantastic offshore fishing and awe-inspiring sights of rocket launches.
If you're ready for an unforgettable sea adventure that combines sportfishing thrills with space travel magic, it's time to join us at Canaveral Kings.