Last Updated on July 6, 2023 by Eric
As the Florida sun emerges over the horizon, the lure of the open ocean calls to both novice and seasoned anglers alike. The shimmering waters off the coast of Cape Canaveral serve as the ideal playground for an exhilarating deep-sea fishing adventure. If you've ever felt the rush of the wind in your hair, the thrill of a reel spinning in your hand, and the raw power of a fish on the line, you know there's no match for the exhilaration deep sea fishing offers. If you haven't, well, buckle up and prepare to be enlightened.
Unleashing the Charm of Deep Sea Fishing
Cape Canaveral, located along Florida's famed Space Coast, possesses a deep sea fishing scene as diverse as it is captivating. It is a marine wonderland, teeming with a bounty of fish species that would make even the most traveled angler's heart race. Here, you could be reeling in a King Mackerel one minute and battling a colossal Goliath Grouper the next.
Amidst the azure waters, novice anglers learn the ropes while seasoned veterans elevate their game. Each trip offers a unique chance to test your skills against Mother Nature herself. The sensation of a line zipping out as a fish takes your bait is a primal experience, connecting you to the water and the creatures beneath it in a way few other activities can.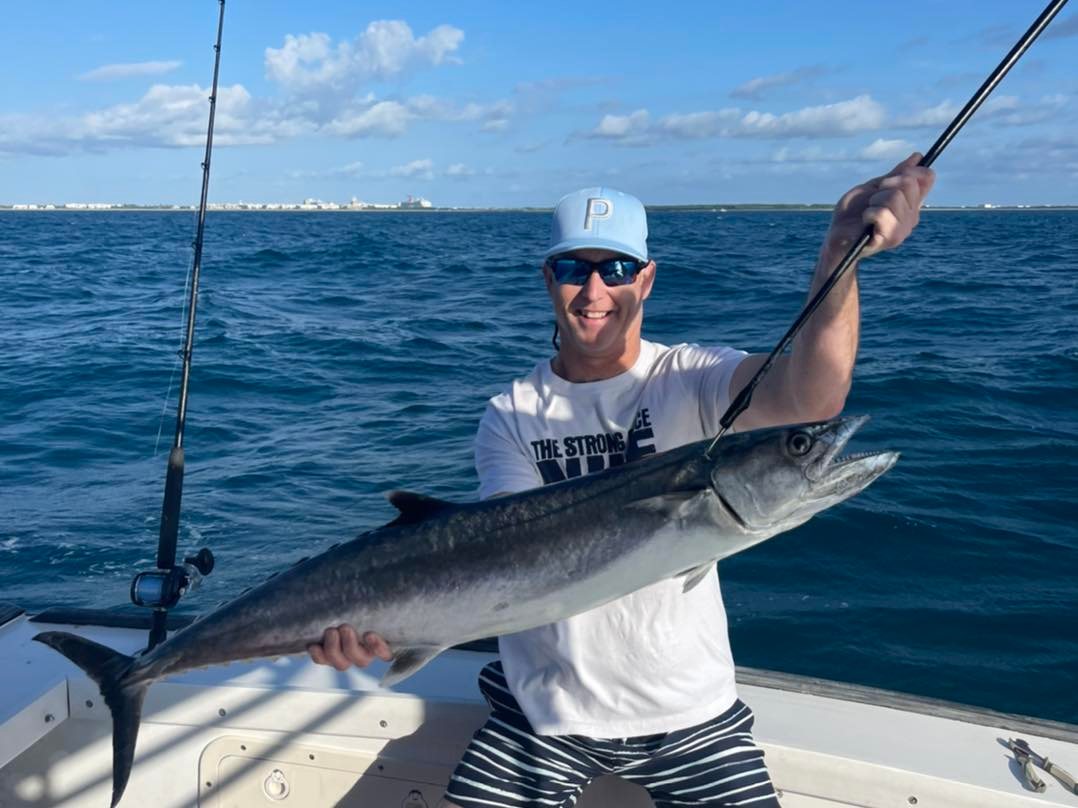 Navigating the Marine Wonderland
Casting a line into the open sea, you never quite know what you might reel in. Cape Canaveral is home to a dizzying array of fish species, each with its own quirks and challenges.
Mighty King Mackerel: The rush of reeling in a hard-fighting King Mackerel is an adrenaline-fueled experience. With their quick, powerful runs and spectacular leaps, these fish can put even the most robust tackle to the test.
Grouper Galore: From Goliath to Red Grouper, these bottom-dwelling brutes require power and determination to haul in. Their tendency to dive for cover amongst rocks and reefs only adds to the challenge and excitement.
Red Snapper: These crimson beauties are renowned for their fight and table fare alike. Reeling in a Snapper is a true battle of wills, and the result is a fish that's as delicious as it is rewarding to catch.
Tarpon Tussle: Known as the Silver King, Tarpons are famous for their acrobatics and fighting spirit. Hooking one of these magnificent creatures is a memory you won't soon forget.
And this is just the beginning. Mahi Mahi, Cobia, Sailfish, Wahoo, and many more are waiting beneath the waves, eager to provide a thrilling challenge.
Tips and Techniques for Success
Understanding the marine environment and mastering the right techniques can make all the difference between a fish tale and an actual catch. Here are a few nuggets of wisdom to help you on your Cape Canaveral deep-sea fishing journey:
Know your bait: The choice of bait often depends on the species you're after. Live bait like pinfish or mullet can be irresistible to Grouper, while fast-moving species like King Mackerel often fall for flashy, rapidly retrieved artificial lures.
Master the fight: Deep sea fish are strong and determined. Keep the line tight, and maintain steady pressure to wear the fish down. Remember, the fight is a marathon, not a sprint.
Safety first: The sea is as unpredictable as it is beautiful. Always respect the ocean, stay alert, and follow safety guidelines to ensure a fun and safe trip.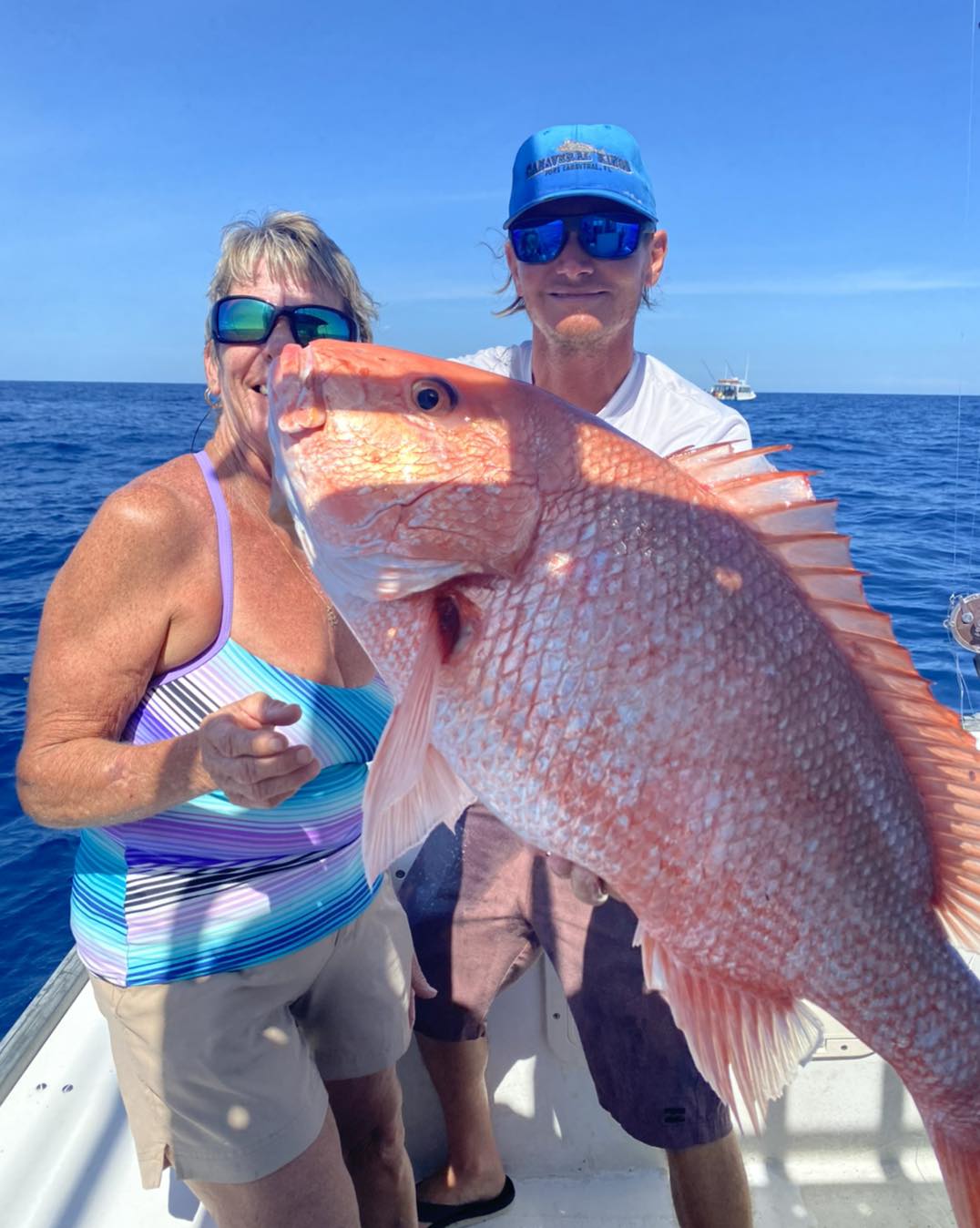 A Deep Sea Fishing Adventure with Canaveral Kings
Now that you have a taste of the tantalizing allure of Cape Canaveral's deep sea fishing scene, it's time to put that knowledge into action. Canaveral Kings, a premier deep-sea charter service, provides the opportunity to experience these spectacular fishing adventures firsthand.
Whether you're a beginner eager to land your first big catch or a seasoned angler chasing the thrill of the fight, we're here to facilitate your journey. Our experienced team will guide you through every step of the way, from baiting your hook to celebrating your catch.
As you venture out into the open waters aboard our fully equipped, state-of-the-art vessels, you'll not only have a chance to pit your skills against the abundant marine life but also to soak in the awe-inspiring ocean vistas that only Cape Canaveral can offer. It's not just about fishing; it's about creating memories that last a lifetime.
With the vibrant Cape Canaveral sunsets as your backdrop, the roar of the ocean in your ears, and the electric anticipation of the catch in your hands, you'll understand why deep-sea fishing is more than a hobby—it's a way of life.
Experience the thrill, the serenity, and the unforgettable moments on the water. Capture the essence of deep sea fishing in Cape Canaveral. Book your trip with Canaveral Kings today!