Last Updated on March 14, 2023 by Eric
If you're planning a fishing trip to the coastal waters of Cape Canaveral this spring, you're in for a treat. The Atlantic Ocean is teeming with various fish species, and spring is a fantastic time to cast your line. This guide will discuss the fish species you can expect to encounter during your spring fishing extravaganza in the Atlantic.
Spring: The Perfect Season for Fishing
Spring is an ideal time for fishing in the waters of Cape Canaveral. The weather is pleasant, and the warming waters attract a variety of fish species, making it a prime time to reel in a big catch. Here are some of the most popular fish you can expect to find during your spring fishing trip.
Cobia: The Strong Fighter
Cobia is one of the most sought-after species in the waters of Cape Canaveral during the spring. Known for their strength and agility, these fish are a favorite among anglers looking for a challenging catch. Cobia can typically be found near structures such as wrecks, reefs, and buoys, where they feed on smaller fish and crustaceans.
King Mackerel: The Speedy Hunter
King mackerel are another popular target for anglers in the spring months. Known for their speed and aggressive behavior, these fish can be found in nearshore and offshore waters around Cape Canaveral. Trolling with live bait or artificial lures is an effective method to catch king mackerel, as they are attracted to fast-moving prey.
Mahi-Mahi: The Colorful Acrobat
Mahi-mahi, also known as dorado or dolphin fish, are popular among anglers due to their vibrant colors and acrobatic displays when hooked. These fish can be found in offshore waters during the spring months, typically around floating debris or weed lines. Trolling with ballyhoo or brightly colored lures can entice mahi-mahi to bite.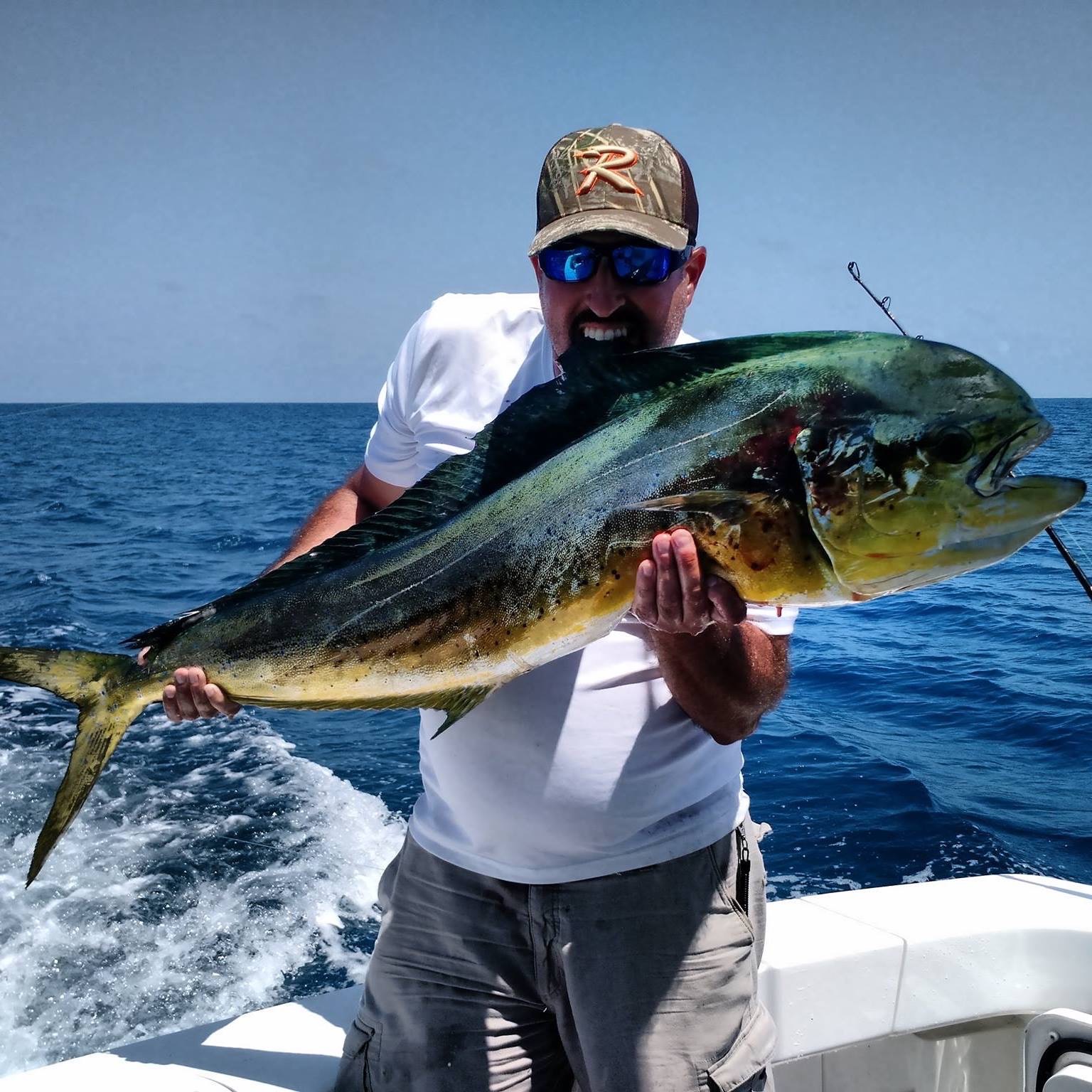 Red Snapper: The Tasty Bottom Dweller
Red snapper, a highly sought-after fish for its delicious taste, can be found in the waters off Cape Canaveral in the spring. These fish inhabit reefs and wrecks in deeper waters and can be caught using cut bait or live baitfish. Check current regulations for size and bag limits before targeting red snappers.
Grouper: The Heavyweight of the Deep
Grouper, known for their size and power, are another popular species to target during the spring fishing season in Cape Canaveral. Found in both nearshore and offshore waters, grouper prefer rocky bottoms, reefs, and ledges. Heavy tackle and live bait, such as pinfish or grunts, are often used to catch these hard-fighting fish.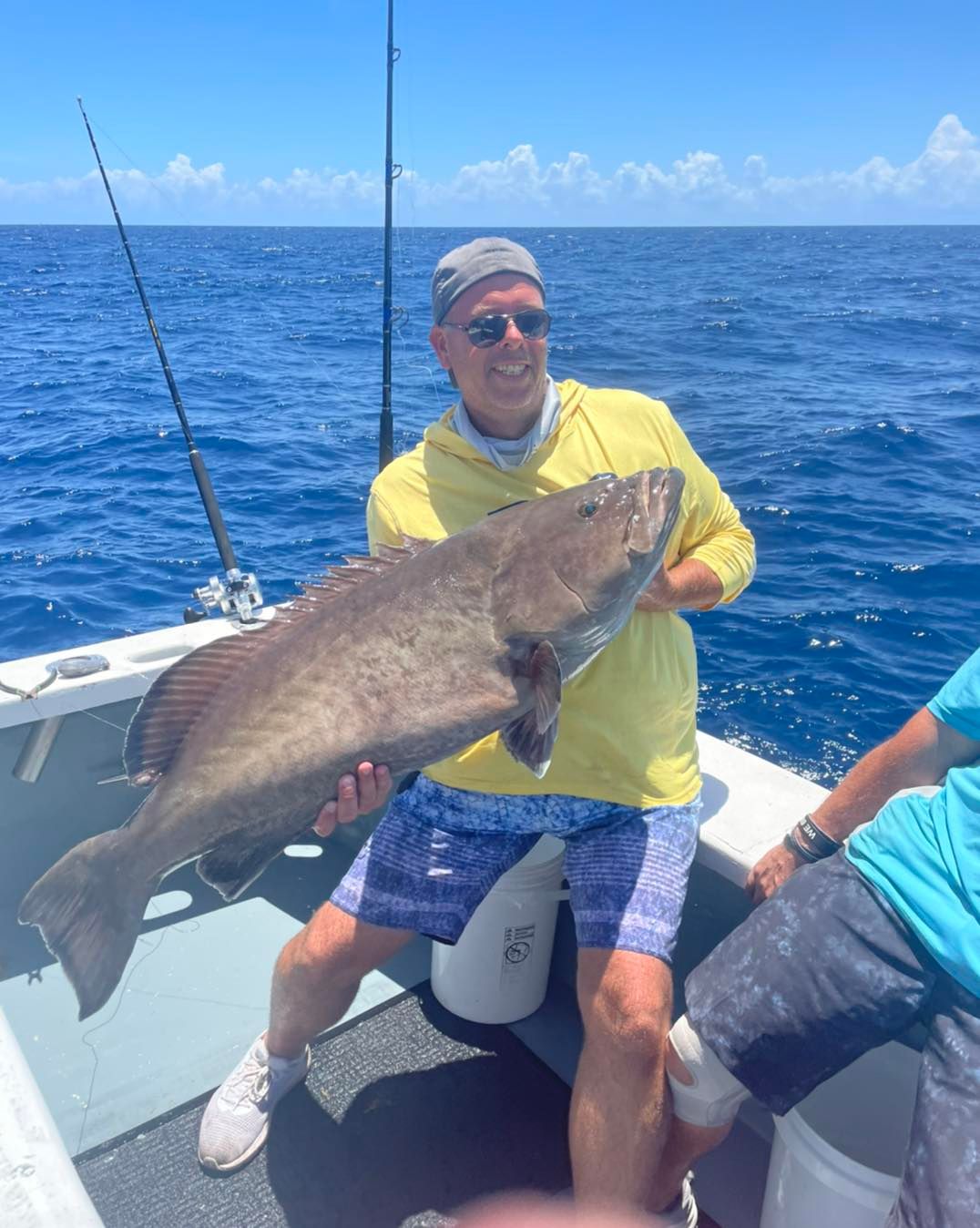 Hit the Waves with Canaveral Kings Today!
Fishing can be the perfect activity for adventure and nature enthusiasts, and Cape Canaveral is among the best places to experience it. With abundant species to target, anglers will have an unforgettable experience on the open waters during the Spring Fishing Extravaganza. Fishing is a challenging yet rewarding sport that requires skill and stamina, so why not enhance your experience by booking a charter? At Canaveral Kings, we strive to provide our customers with the best experience possible, from finding the ideal fishing location and timing to offering top-notch equipment. Regardless of your expertise, you're guaranteed a fishing adventure. Don't miss this opportunity to turn your dreams into reality—book your sport fishing charter with Canaveral Kings today.